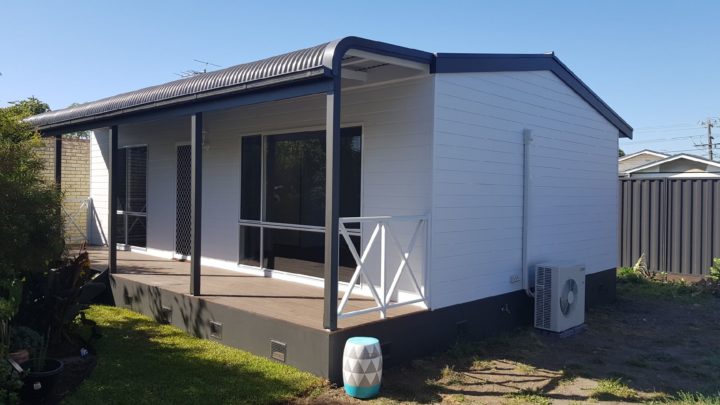 Year Round Comfort
10 Dec, 2018
An important factor to consider when planning your new granny flat is what kind of climate control you wish to utilise. Our beautiful country is subject to some rather extreme weather conditions, with Victoria getting a bit of a mixed bag when it comes to temperature changes through the seasons. At Premier Homes, we endeavour to suit the needs of our ever changing weather, with a range of options for both heating and cooling available.
We work closely with our customers to ensure 100% satisfaction. We want you to be comfortable in your new granny flat, with year round climate control at the press of a button. With the option to install a Mitsubishi split system unit, you can warm up in winter and cool down in summer with ease.
All of our granny flats are 6 Star Energy rated. By choosing to upgrade to double glazed windows you can improve your energy efficiency even more. Double glazed windows keep out the chill in winter and protect from the heat of the summer sun. They also have the added bonus of being an extra layer of insulation to keep the internal temperature of your granny flat moderated at the level you desire.
Choosing the right window coverings is also an important factor in protecting your home from extreme temperatures. Block out blinds and good quality curtains can go a long way in helping to control the internal climate of your granny flat.
Ceiling fans are another great way to keep cool in summer, or even just to circulate air year round. Ceiling fans are a cost-effective option and are a great idea for the bedroom, study and over the dining area.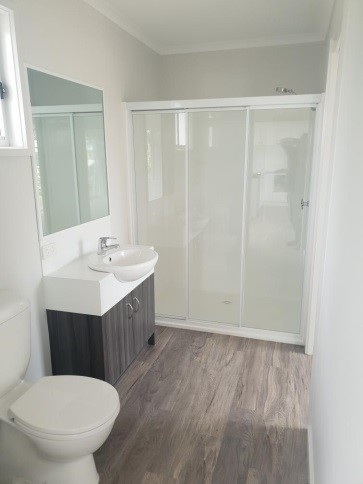 Another standard feature in all of our granny flats is the installation of a Tastic lamp in the bathroom. It really does make all the difference stepping out of the shower and standing under the warmth of the Tastic heat lamp. The exhaust fan has the added bonus of eradicating moisture from the room, which minimises condensation build up, which is helpful in avoiding mildew growth as well as slips and falls.
When considering the design of your granny flats' exterior, it is worth reviewing your options for porches, verandahs and decks. A patio area or even a shade sail are also great options to consider. Having an undercover outdoor area can add so much quality and value to day to day life in your granny flat home. Entertaining friends and family in the warmer months, watching the rain or the sunset with a refreshing drink or enjoying your morning coffee, all of these moments can be elevated with the addition of an undercover outdoor area.
With so many options and details to consider in the realms of climate control and comfortable outdoor living, our clients have the ability to create a home that is suited perfectly to their needs, their lifestyle and their budget.
Have a read through our next blog to learn more about the potential of your Outdoor Living area.