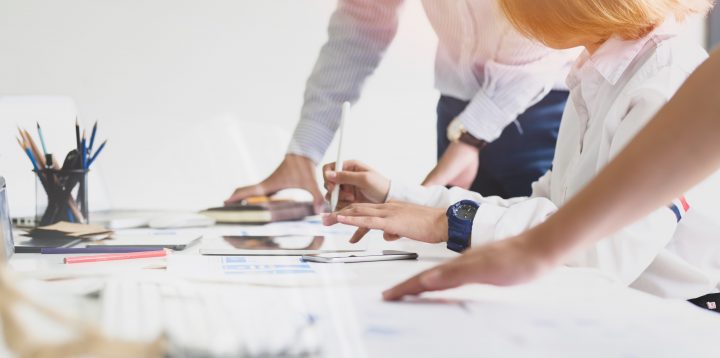 The Advantages of Building with a Multiple Project Division Company
10 Aug, 2020
When undertaking a new building project, you want to have surety of knowing that the building company you have entrusted with your money is going to undertake the work diligently and efficiently. You want to be confident that they will complete works in a safe and timely manner and deliver work of high quality.
While real life recommendations and testimonials from past and on-going clients are the best way to ascertain the merits of a good building company, another point to consider is the number of projects that company undertakes at any given time.
A well-established building company with a good balance of in-coming and on-going work is a desirable choice for any building project. You want someone with years of experience in the industry, who knows how many projects they can realistically take on at a time. Look for a builder that has an extensive and diverse portfolio.
Another aspect to be considered when weighing up the pros and cons of a building company is how much of the work (both preliminary/planning stages as well as actual construction) do they undertake themselves? Much of the time spent on a building project occurs throughout the planning stages. Site surveys, applying for permits, liaising with councils and other such important processes can take months. This process can be significantly improved, both in how long it takes, as well as in the communication aspect, if the building company you choose has their own divisions to undertake these works "in-house".
A building company that takes on a diverse range of building projects, for instance: homes, town houses, commercial buildings and granny flats will usually have a greater amount of incoming and on-going projects and thus, a greater chance of financial stability. This will also mean a greater range of skill-sets and experience within the whole team.
What this means for you as a client, is that you have the added assurance that your chosen builder has the skills, experience and financial backing needed to commit to your building project. There is less of a risk of your builder running out of money, or failing to provide high quality workmanship.
Along with the advantage of having a financially stable builder with a broader scope of skills and expertise, working with a multiple project division company will also give you access to the following advantages:
All fields working under one roof
A multi project division company is more likely to have a diverse team with varying areas of expertise working in-house on all facets of a building project. This means the people who take care of your building design, council planning and liaison, information gathering and drafting are all members of the same team working together on your project.
Faster response time
Having a collaborative, in-house team working on your building project means any queries, issues or requests will be met with a faster and more coordinated response, as opposed to companies that out-source various tasks involved in the planning and building process.
Good communication and team work
With all components of a building project being undertaken by the one team, you get the guarantee that each team member is working closely with the other in order to complete required tasks and processes in a timely and efficient manner. A single team working together on each and every project results in a solid understanding of the way every aspect company runs, and the sharing of a common goal based on understanding and combined experience.
More combined experience
When working with a multi project division company, you will have access to a multitude of combined building experience. Everyone from the building consultants through to the carpenters and Master Builder will have a diverse and extensive knowledge of many different building scenarios.
Premier Homes and Granny Flats are one of Melbourne's leading home builders. We are a trusted name in the community and have been providing Victorians with quality built homes and granny flats for over 20 years. Premier Homes are also certified commercial builders. With decades of experience in the building industry, just some of the commercial projects we have undertaken include community halls, a church and holiday accommodation.
It is important when choosing the right builder for you that you research the many different options available. If you think a multiple project division company may have the right skills and knowledge to help you make your building dreams a reality, then contact Premier Homes today so we can help you achieve the very best results for your building project, whether it be great or small.