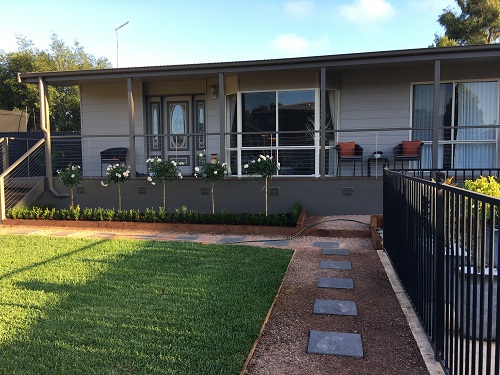 Granny Flat Garden Update – Green Thumbs in Doreen!
3 Jun, 2017
Recently we shared a stunning Doreen granny flat exterior – and we're excited to share with you a granny flat garden update!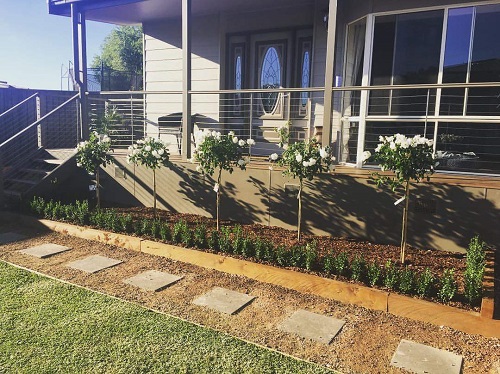 The owners of this beautiful granny flat loved seeing their new home feature in one of our recent works blog posts.   So much so that they sent us an update to show what an amazing granny flat garden they'd created.
The landscaping in front of the deck is just right for this granny flat.  Simple yet beautiful, it brings out the lovely feel of the exterior of this Doreen granny flat, but doesn't overpower it!
You can't ignore the inviting, ultra-green area between the primary dwelling and the granny flat.  With a luscious grassed area, and a practical path around the pool fenceline and deck, we're just about ready to move in ourselves.
A few comfy chairs on the deck and this granny flat garden is near to perfect!
We were lucky enough to also receive some photos of the view from the rear deck of the main dwelling, as well as a glimpse of what it looks like peering out from the bay window.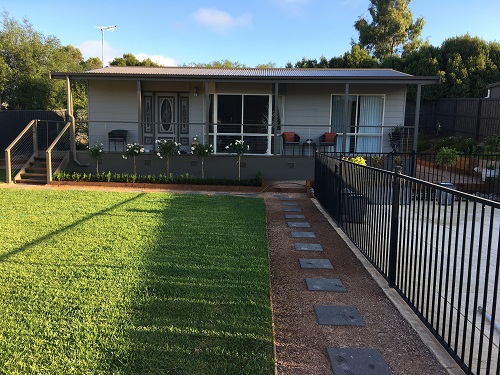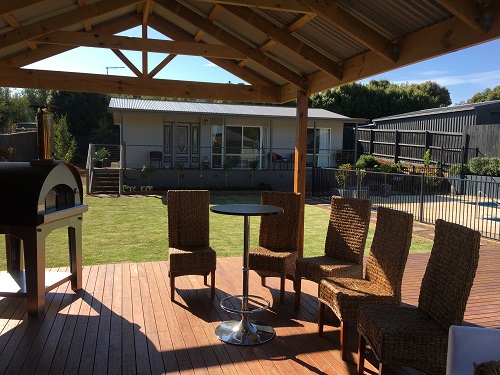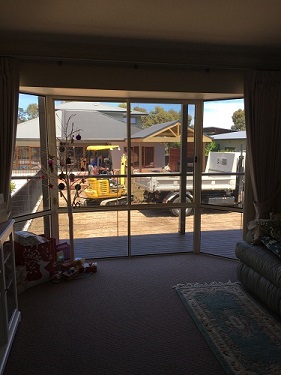 At Premier Homes and Granny Flats, we love hearing from happy customers after they've moved into their new granny flats!  Receiving some proud and happy snapshots from these families is even better!
If you've built a home or granny flat with us, and have some updates you're proud of, please send them to us.  Getting updates from our Premier extended family makes our day!  It could be your granny flat garden, complete with veggies or trees.  Perhaps some new décor and furnishings, or even a fancy playroom for the grandchildren.
And if you are interested in how a granny flat can bring some joy to your days as well, then contact us or come and visit our display centre in Bayswater North – see how a new home with Premier Homes and Granny Flats can add value to your family life!