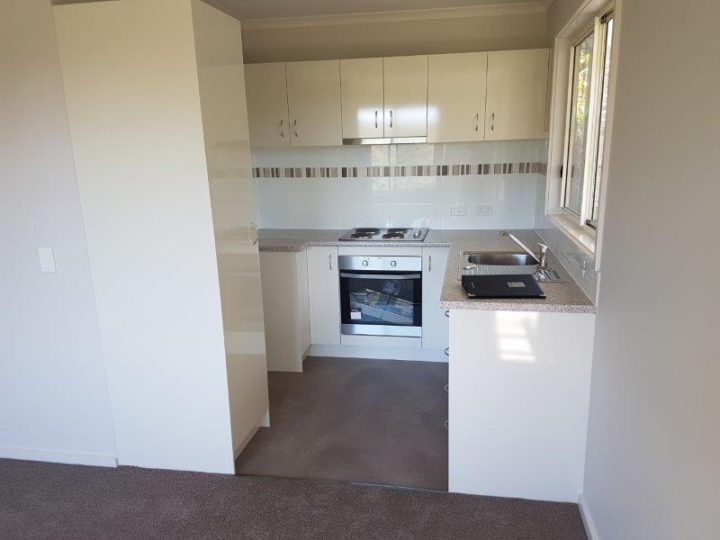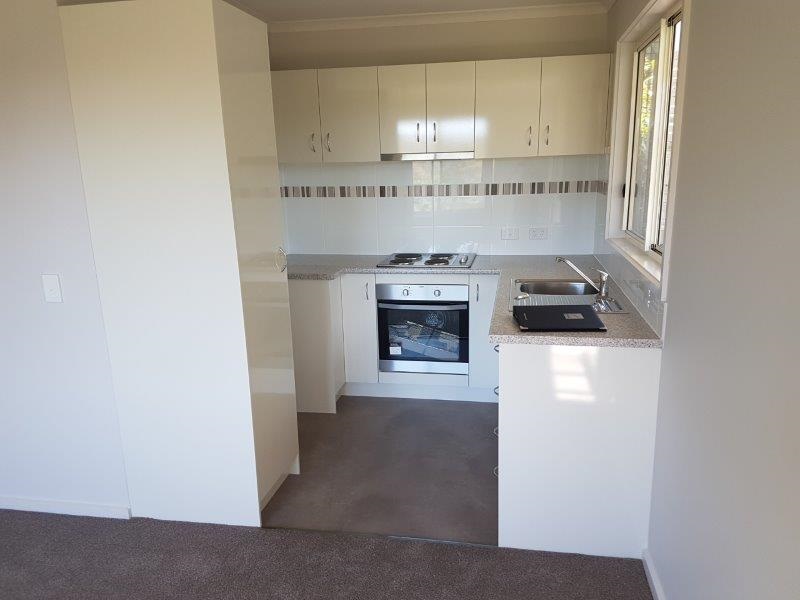 Research Granny Flat – Creature Comforts in a Compact Home
14 Apr, 2018
Take one step inside this Research granny flat and you may think you've entered a luxury home.
And you'd be right! The fittings and finishes in the fully equipped Research granny flat glisten with modern, new home style. The layout is a clever mix of open plan and zoned living – the best of both worlds.
The heart of this Research granny flat is the modern kitchen, while its work area is still visible from the living room; it is zoned in a way that helps to subdue the sounds that come with kitchen activity. It ensures that the living area is a space where the owner can truly relax or connect with loved ones.
The bathroom and laundry have been combined to make clever use of space, and the natural tones in all of the selections perfectly suit the green surroundings outside.
If you wander into the bedroom you will find sliding wardrobe doors.  The mirrors make the room look even bigger than it already is – this is one of the oldest design tricks in the book. The living room also has built-in cupboards to keep everything neatly tucked away.
Every home, whether big or small, needs good storage solutions.  It can be argued that smaller homes require smarter, more integrated storage, and this Research granny flat certainly ticks all of the storage boxes!
For other granny flat storage ideas, click here.
Premier Homes and Granny Flats are dedicated and experienced granny flat builders. You can either choose one of our tried and tested designs, or let our expert team help you create a custom design that will match your own needs.
Are you after other design tricks to maximise the feeling of your home?  Check out our article on small space design tricks .
Contact Premier Homes and Granny Flats today, or see first-hand all of the wonderful homes and ideas at our Display Village in Bayswater North.  You will quickly discover that granny flats can have all of the comforts you have become accustomed to, and more!