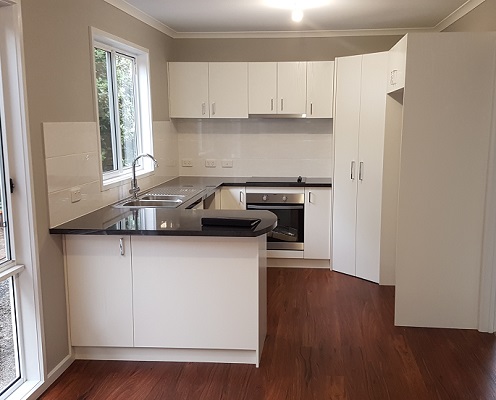 Ferntree Gully DPU – Modern Granny Flat Designs with Storage Galore
4 Apr, 2017
One of the perceived down sides to downsizing is that you lose all of your precious storage space.  This doesn't have to be the case.  With today's modern granny flat designs, there is no need to compromise when it comes to storage!
At Premier Homes, we work to integrate as much storage as possible into your new home, whatever the size.  Take a look at the storage-laden recent Dependant Person's Unit (DPU) we built in Ferntree Gully!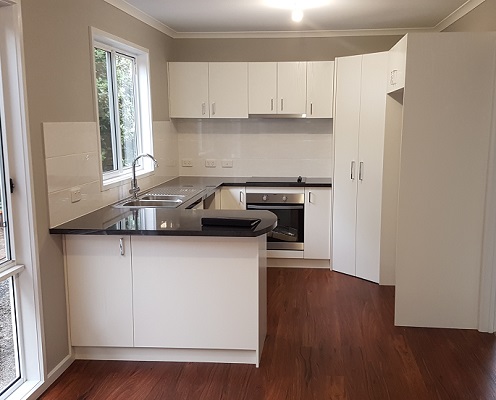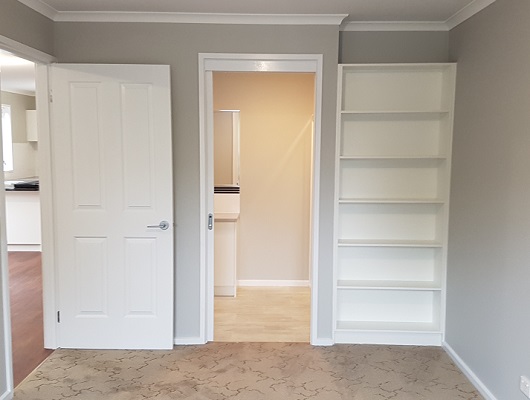 The kitchen features stunning white cabinets, and plenty of them.  With a large corner pantry, under bench and overhead cupboards, and even a cupboard built under the outward facing side of the peninsula bench!
The bathroom and laundry cabinets are also extremely generous, with full height wall-to-wall cabinets and vanity cabinets under every basin.
There is even built-in shelving in a wall alcove in the bedroom!
Our expert team at Premier Homes worked with the owners of this amazing DPU to create every downsizer's dream – a smaller, easy-to-manage home that can still store everything they want and need!  No need to do daily shopping runs or cull possessions to a bare minimum when you have adequate storage!
We also help to convert these modern granny flat designs into detached extensions that can be used as backyard offices, studios or family living areas – all of which can definitely benefit from cleverly integrated storage.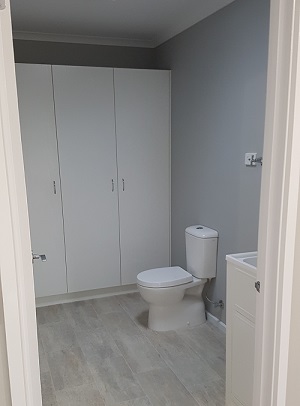 Life can still be as comfortable and simple as you want with our modern granny flat designs.  Contact Premier Homes today and see how we can help you downsize in comfort too!