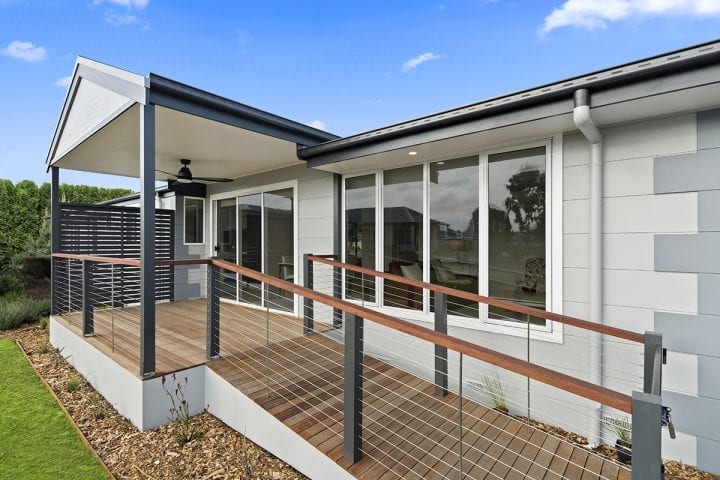 custom built granny flat
1 Jul, 2018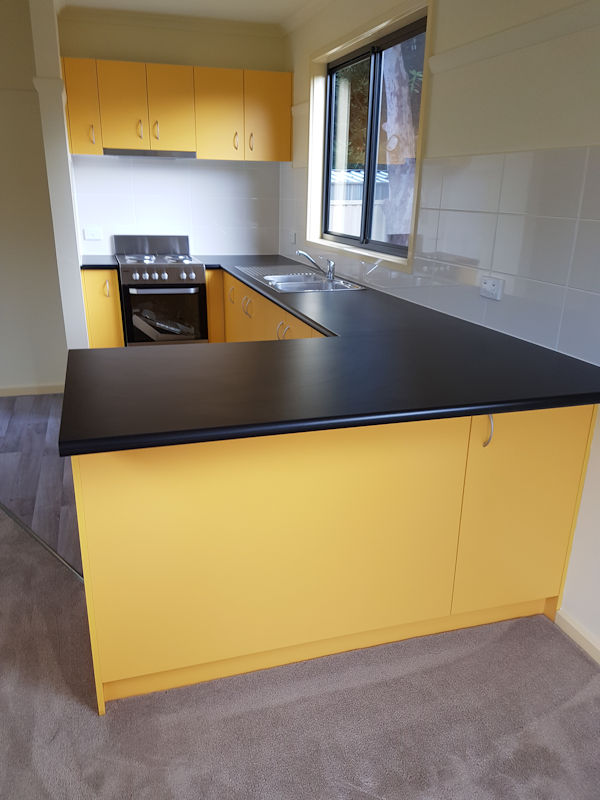 You don't have to stick to the plan. With a custom built granny flat you can create your own path!
Everyone has different needs – and once you have lived in a home or two, you have a good idea of what you really want. So when it's time to downsize, a custom built granny flat gives you everything you wish for… without the bits you don't.
The owners of this custom built granny flat did just that! Having lived in the family home for many years, they perfected their wish list and took the opportunity to make this cosy building their new home.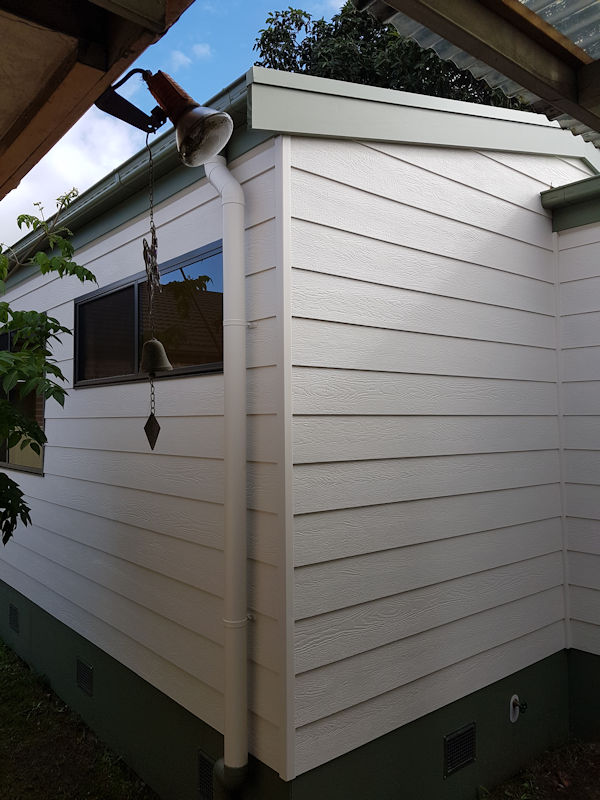 From the outside, it has a classic look that fits in well with the surroundings. It looks light and inviting, and has a wonderful adjoining pergola area – just right for Sunday morning breakfast with a coffee and the weekend newspaper.
One step inside, however, and you are greeted with a cheerful kitchen and open living area. The occupier being a devoted Richmond fan, has chosen two colours close to their heart, yellow and black. You can't help but smile when you take in the rich yellow-black kitchen cabinets, the black bench top creates a striking and stylish contrast that is also practical.
Speaking of practical, this custom built granny flat has all the cupboard space of a regular sized kitchen, with a sneaky additional cupboard on the outside of the peninsula bench. With ample bench space for food prep, the yellow and black is also complimented with stainless steel appliances and neutral flooring.
While we have a variety of designs on offer at Premier Homes and Granny Flats, our customers also have the option to create a custom granny flat that ticks all of the boxes.
If you'd like to see how a granny flat makes downsizing easy, our display village in Bayswater North is open every day of the week. Be sure to check our website for times and information regarding public holidays, and like our Facebook page to keep in touch with the latest granny flat news!