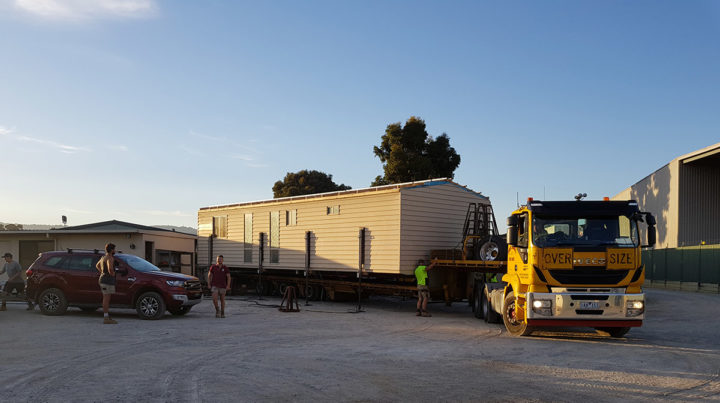 What is a Kit Home and how are they different to a Granny Flat?
27 Jun, 2019
We often get asked if we do kit homes here at Premier Homes. The short answer is "no", we do not. Often, we find that the people enquiring after a kit home are using the term incorrectly, and are in fact referring to a transportable/moveable building, i.e. a granny flat.
It can be difficult to interpret the different terminology and definitions when researching building techniques, so it is important to consult with a reputable builder, especially who specialises in demountable buildings. Premier Homes and Granny Flats are industry leaders in building high quality granny flats and our expert team are able to help you determine the best method for your next building project.
The following information outlines the different terms, methods and criteria involved when comparing a kit home to a granny flat.
What is in a Kit Home?
A kit home is akin to a giant jigsaw puzzle: with pre-cut pieces that are delivered and assembled on site.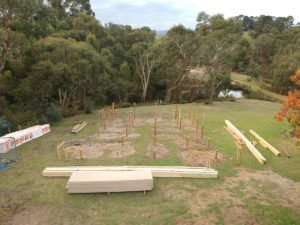 Many people don't realise that when you purchase a kit home, this is what you get.
Kit homes are typically built as permanent buildings. They are a popular building choice for people who wish to be owner-builders and conduct most of the work themselves. While this may be the best choice for some, many people can become overwhelmed by the process and fall victim to the hidden pit-falls that being an owner-builder can have.
While there is nothing wrong with choosing a kit home for your next building project, it pays to keep in mind that the materials used may be mass-produced and not of the same standard and quality as you might find with a reputable builder.
What is a Transportable Home?
Here at Premier Homes, we use either a build on site demountable method, or transportable modules to build our granny flats. We have a large range of plans to choose from, as well as offering custom designs. Nearly all of our materials are sourced from local suppliers and whatever work is not conducted on site is completed in our Bayswater North factory.
When it comes to building your new home or granny flat, the highly skilled and qualified team at Premier Homes and Granny Flats take care of all the hard work for you. While we do provide the option for our clients to complete some of the works (their own painting, floor coverings, window furnishings and kitchen appliances), we aim to make the experience as simple and relaxing as possible. There is no shortage of choice when it comes to our range of tiles, flooring and colours and our tradesmen are all highly qualified.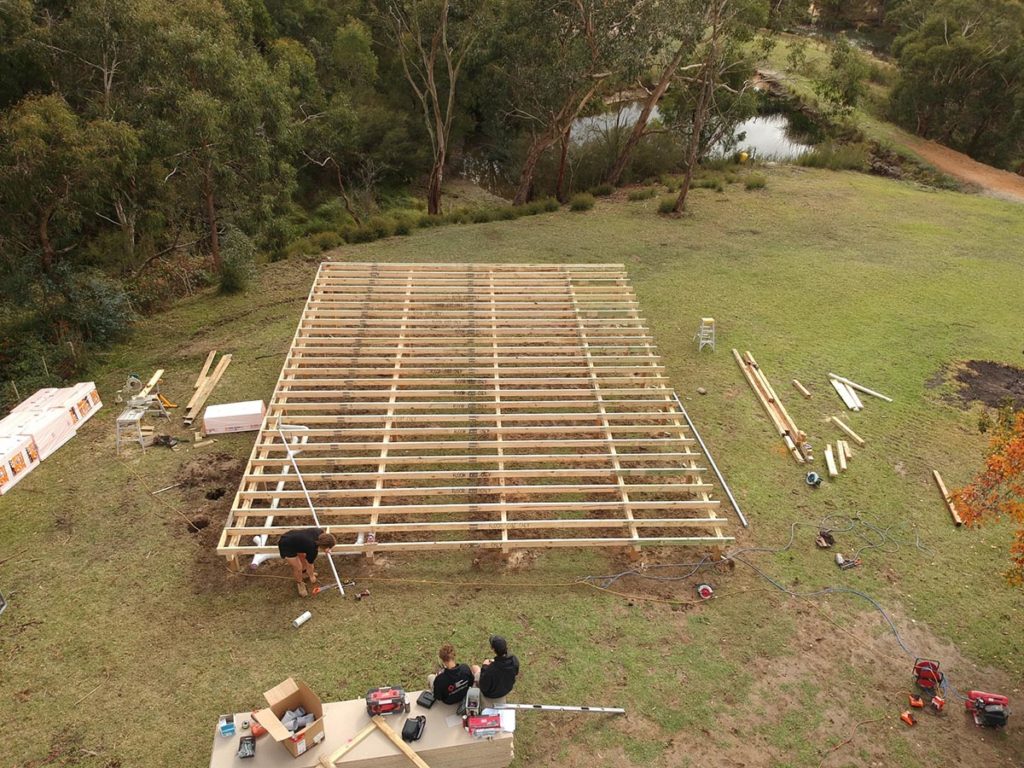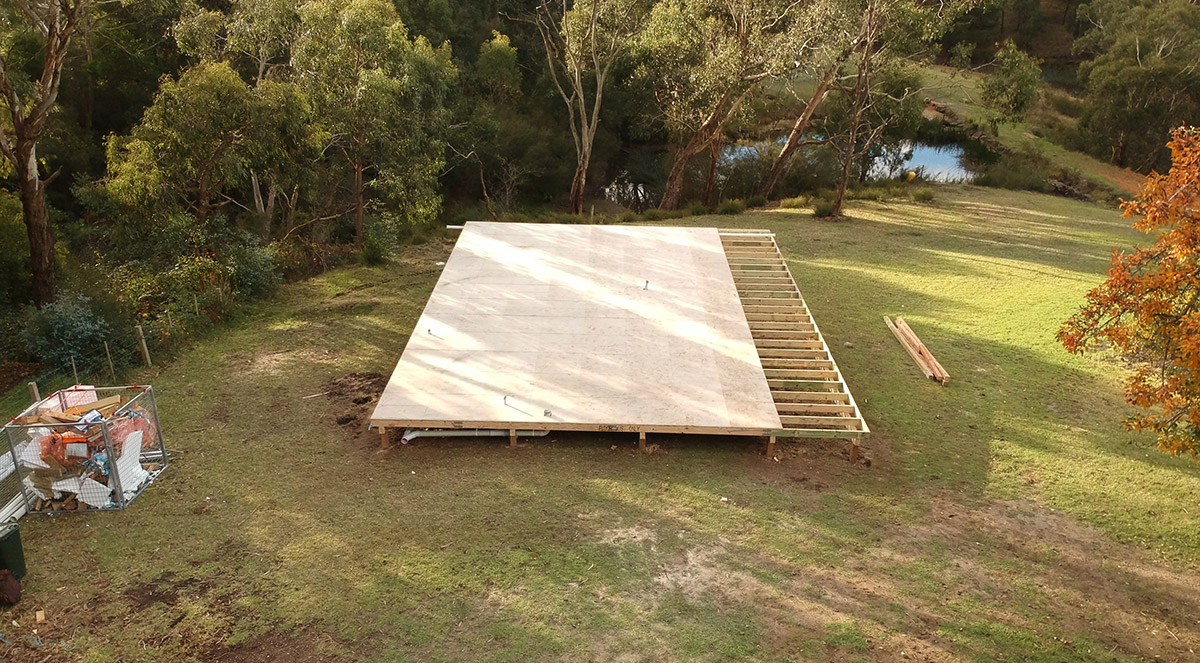 Our tradies using our usual on-site demountable method of building
The Premier Homes Process
When building your new granny flat, our Premier Tradies will measure, cut and build on-site. The utilization of transportable building modules is usually implemented for remote or rural properties. It is more practical to transport them in sections and spend a day or two joining it together, rather than a team of tradies spending weeks building on-site; thus usually incurring less costs.
Most of the time the transportable building method is not feasible in residential areas, due to space and access restrictions on site.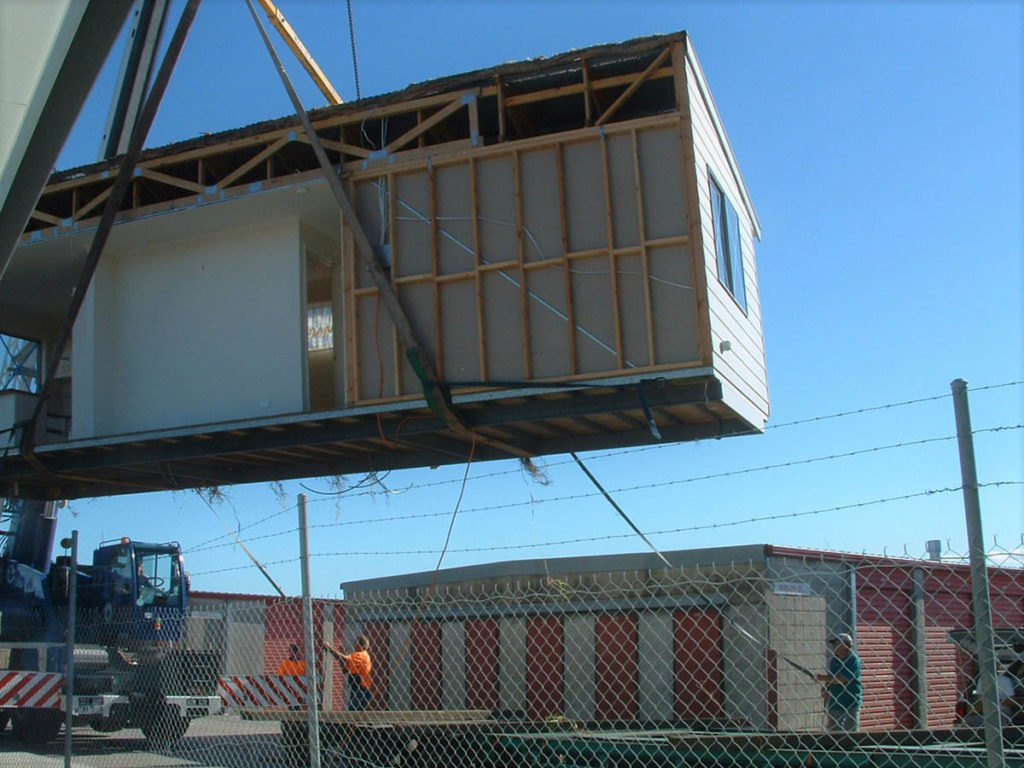 Great care is taken when loading the transportable modules. Each step is planned and executed with precision and skill
Regardless of whether we use the build on site demountable method or transportable modules, the key point to remember is that a granny flat must be capable of being moved and reused on more than one occasion. This is why it is important to contact a professional building company such as Premier Homes, when engaging in specialized projects like granny flats, to ensure that the correct building methods are used. It must be built on a property with an existing dwelling and the occupant must fit the criteria of having dependency on the owner of the primary dwelling.
With so many building options and terminology to navigate, it can be confusing trying to determine the best approach for your new home or granny flat project. The Premier Homes and Granny Flats are able to assist you with your inquiries and help get your building project on track.
Call or email us today for more information on 9761 6699 or info@premierhomesvic.com.au