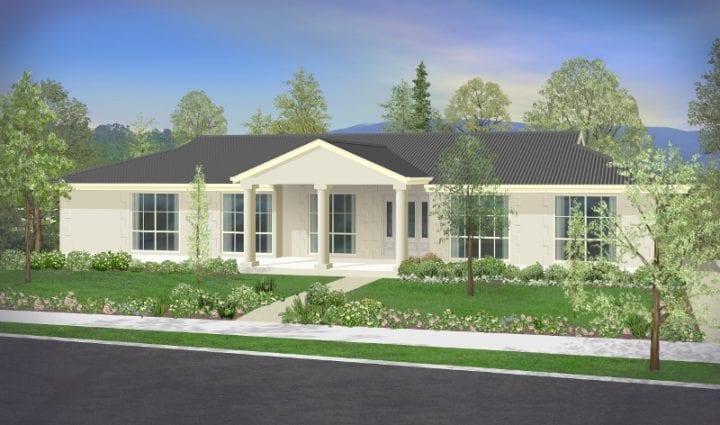 The Stonehaven
31 Jul, 2018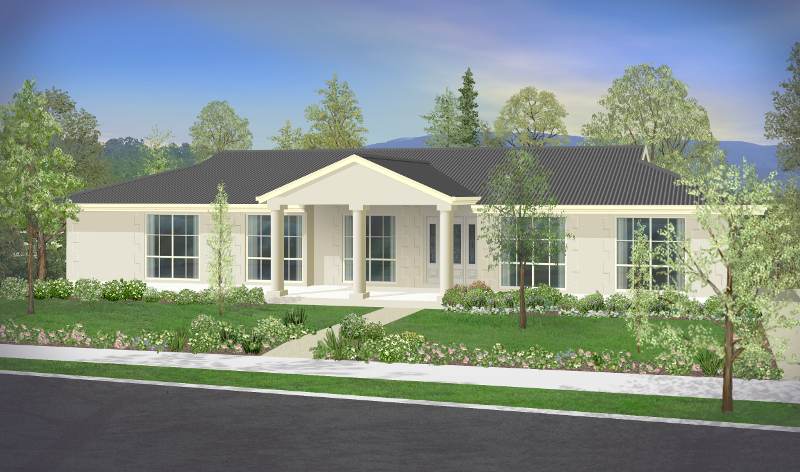 We've all dreamed of a house which is more like a slice of paradise. A house where you can host guests every day of the week, enjoy cups of tea and glasses of wine, comfortably house pets and entertain your children. The Stonehaven is just that, a marvelous thing of beauty for all to behold. Its classic design can shine in any surrounding environment and will be appealing to the most discerning of families.
The Stonehaven's classic design alludes stability and structure. Boasting three columns, the entryway to this traditionally designed house is both visually stimulating and functional. A quaint front porch serves as the ideal location for outdoor activities. The addition of a small table and chairs would allow for card games to be played and drinks to be consumed in warmer afternoons.
Several large windows are placed at the front of the house allowing for a panoramic outlook which are accented with timeless white panes. These allow natural light to illuminate your home and allow Stonehaven residents and visitors to observe the garden and street in comfort.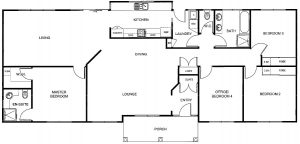 The carefully designed layout with its zoned living and separate bedroom areas offers plenty of space for large gatherings or private getaways for those quiet moments. From the light and airy family area that can open into an alfresco terrace, or the beautifully appointed kitchen with easy access to living and service areas, the Stonehaven will delight in every way.
Premier Homes and Granny Flats will endeavour whole-heartedly to give you the residential building you have always desired. We will adjust plans and designs according to your tastes and requirements, aiming always to satisfy your requests. For more information, contact us today. If you want to see what we can do, come visit us at our Display Village in Bayswater North!