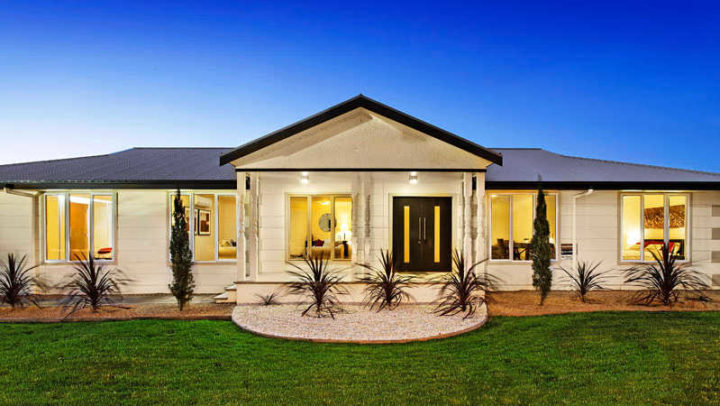 What makes Premier the Best Granny Flat Builder
10 Oct, 2017
With over 3 generations of builders and over 40 years of experience in the building industry, the team at Premier Homes and Granny Flats aim to provide quality services and Granny Flat designs.
What makes Premier the Best Granny Flat Builder?
Variety of Designs
The Premier Display Village and online blog full of past projects showcases our large variety of Granny Flat designs. As one of the best Granny Flat builders in Victoria, Premier has the option to create and customize Granny Flats to suit your land and wishes. There are a range of designs (from simple and classic to modern and chic) that can be matched to any main home's design scheme. Here are just a few examples of our many Granny Flats.
The Lyndhurst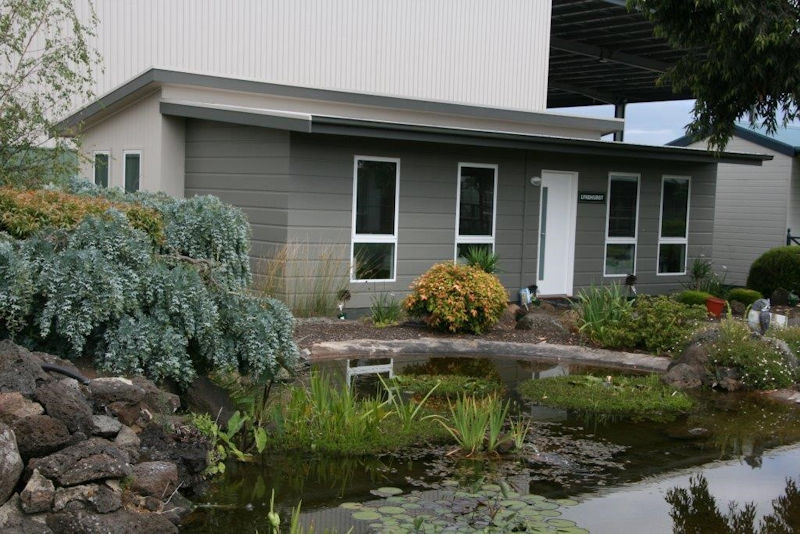 The Lyndhurst design is an example of a modern beauty. The clean lines and simple layout is perfect for a contemporary home. The Lyndhurst includes a spacious L-shaped living area, hide-away laundry, a compact kitchen and an alcove dining area.
The Yarra Cottage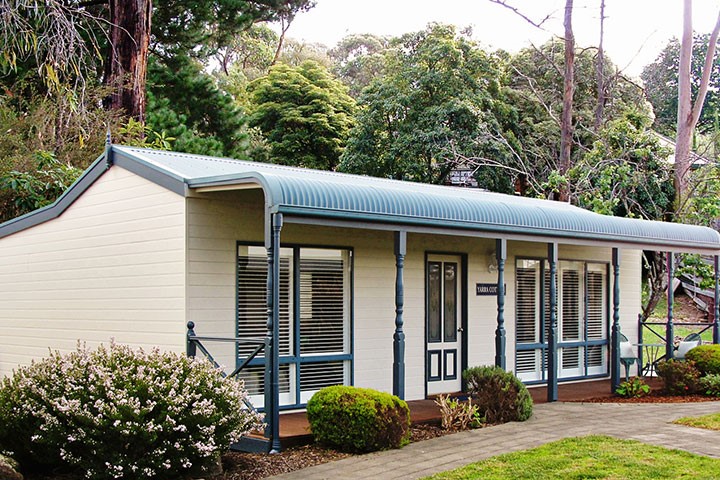 If you are looking for a classic Granny Flat look, the Yarra Cottage is a great design for you. The exterior design includes a Miners cottage roof line & deep curved Bullnose Verandah portraying a cottage flair. The interior however is just as up-to-date as our modern range of Granny Flats, with the Kitchen and bathroom featuring modern appliances and layouts and all you need for comfortable living.
Custom Design – Scorseby Granny Flat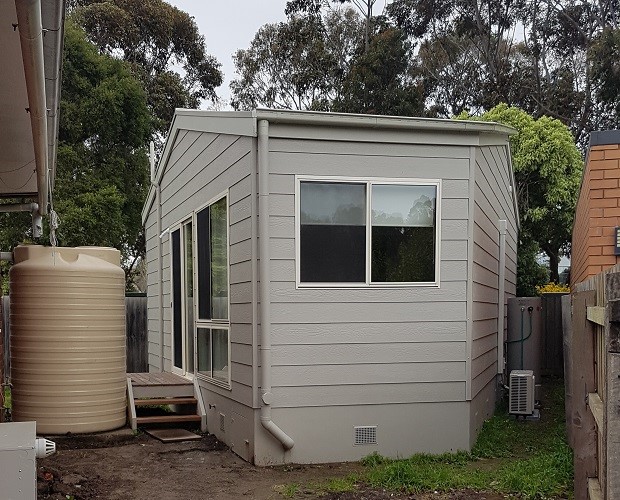 This past Scoresby Granny Flat was a custom design made for a very particular backyard space. It's angular and modern, fitting in comfortably into the space available. Whilst having a strange and unique shape, this Scoresby Granny Flat still has all the bells and whistles of a modern transportable unit – kitchen area, living space, bedroom and bathroom.
Experience and Skills
What makes Premier the best Granny Flat builder in Victoria? – the experience and skills of course! Premier builds throughout Victoria and produces quality every time.
With over 40 years in the field, Premier understands what a Granny Flat or Detached Extension can mean to any family. It can be an extra room for a guest, a space to have fun or escape, or a way for (as the jingle goes) 'Keeping Families Together'.
With our focus not just on Granny Flats, we also can work to create Family Homes, Dual Occupancy Units, Motel-style accommodation and larger Commercial structures.
For more information on how we can help create your dream living space to your taste, contact us at Premier Homes and Granny Flats for more information. Feel free to also browse the many completed homes we have created in our Latest Projects section.