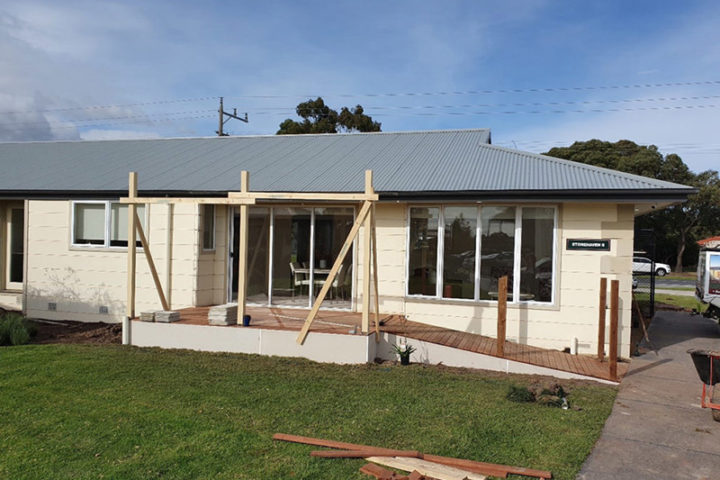 The 5 Key Principles of Passive House Design
17 Dec, 2019
The successful execution of these 5 Key Design Principles is essential to achieve a building with a Passive House rating. Having a holistic, fabric first approach to construction, the Passive House standard determines that each component must work together towards achieving very high energy efficiency, optimized thermal comfort and a healthier internal environment.    
Airtightness: Ensuring that there are only the minutest of gaps in the building envelope is an essential part of Passive House design. Having minimal breaches ensures that there are no drafts, while allowing the home to maintain a stable and consistent internal temperature for optimum comfort and better air quality.
Thermal Insulation: Having sufficient insulation is essential to the success of a Passive built home. Providing the appropriate level of high quality insulation between the building envelope and the outdoor environment ensures a high level of control over the internal thermal climate. This also reduces the chances of condensation and in turn, harmful mildews from developing, which can cause significant health and respiratory issues.
High Performance Windows: Just like the thermal insulation used in the roof, walls and sub-floor, the windows used in a Passive House build are low emission, double or triple glazed, with thermally broken or non-metal frames, adding an extra level of insulation to the home.
Mechanical Ventilation Heat Recovery: The mechanical ventilation system used in Passive House design guarantees continuous supply of fresh, filtered air into the home. The system also harnesses the heat from the air it extracts from the house and uses that to maintain an optimum thermal climate throughout the house. This system massively reduces the chances of condensation and provides air that is free of pollutants, largely improving the air quality inside the home, which makes for a much cleaner, healthier indoor environment.
Thermal Bridge-Free Construction: This means continuous, sufficient insulation with no gaps and minimal penetrations. If the use of heat conductive materials is unavoidable, then thermal breaks must be created by placing a non-conductive material between the two materials. If this approach is not taken, then thermal highways will open up and the ability to control the internal climate will be greatly reduced, which will cause increased energy consumption and increased condensation risk.