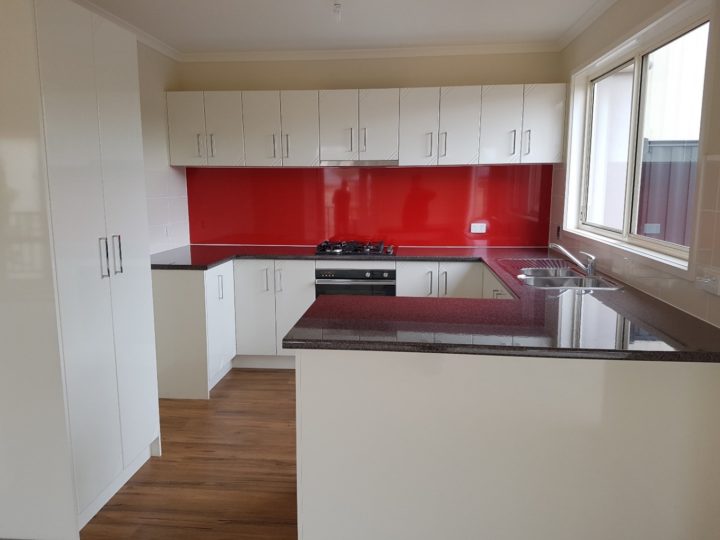 Seaford Granny Flat – Why Splashbacks are In!
1 Nov, 2017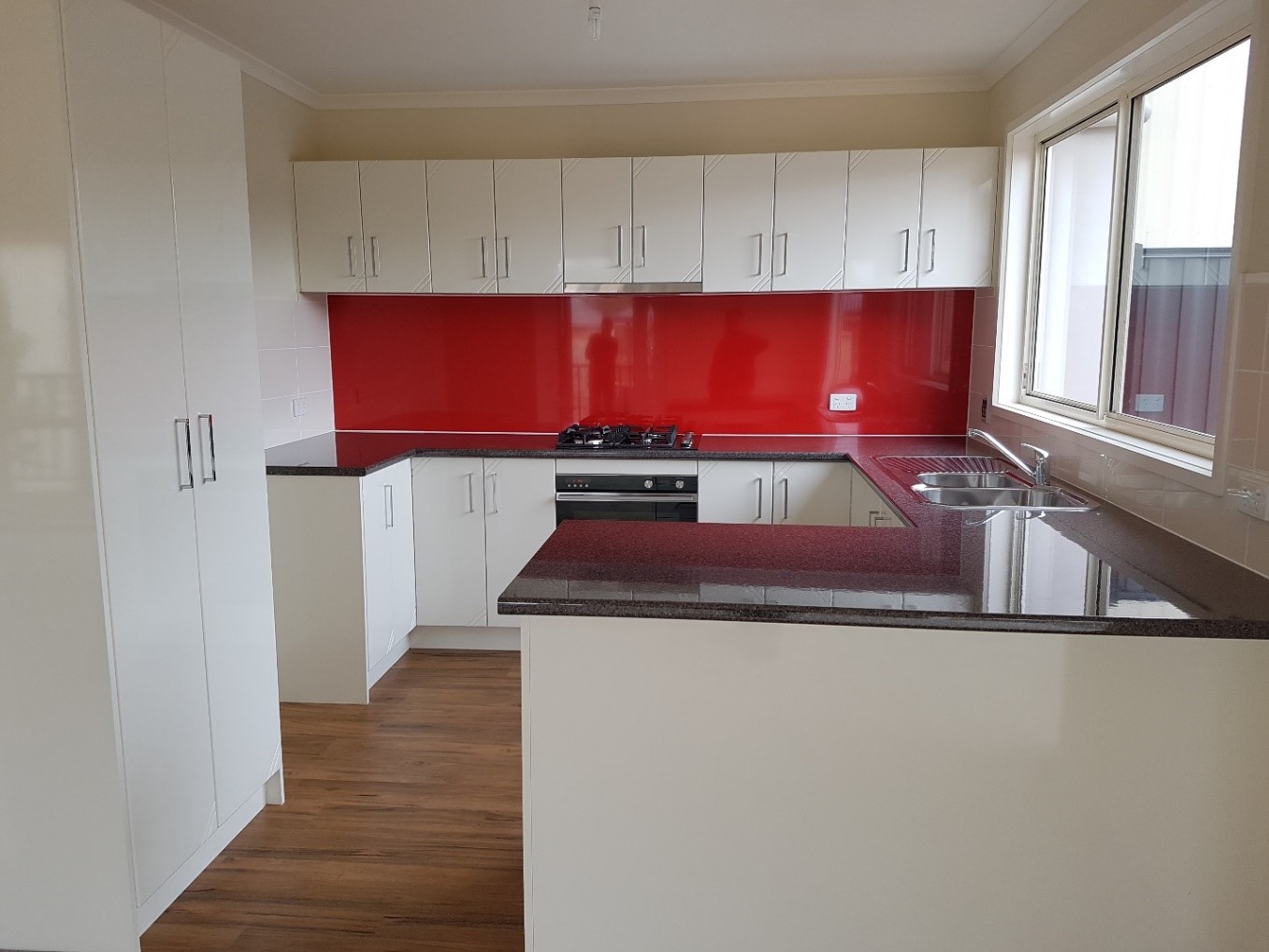 This Seaford Granny Flat is showing off its bold splashback in the gorgeous and spacious kitchen.
There are so many ways you can boost the look of a Granny Flat interior – and splashbacks are one of them! Splashback feature walls are fantastic for a number of reasons. Firstly, they can add a pop of colour and create a modern edge; they look great in all different colours.  Secondly, splashbacks work well to collect grease and food splatters onto a surface that is waterproof and easy to clean, protecting your walls.
Interestingly enough, the history of the splashback is a story of function to fashion. The splashback was originally simply to act as a barrier of protection for your kitchen walls. As the years progressed, designs were added to the mix and now, the choices are endless!
For a more industrial or futuristic look to your Granny Flat, a steel splashback will match your palette. It gives off a nice reflective surface and has a polished look to it.
A tiled splashback is great for not only the kitchen but your bathroom or fireplace and gives you the chance to mix and match with colours and shapes. Tiles can give off many different themes, from elegant and classy with white and royal blue tiles, to boho and new age with funky hexagons.
A common choice is a glass splashback. This Seaford Granny Flat includes a bold, red glass splashback which has a subtle shine. The glass creates a great focal point without overwhelming you. The best part is the designs you can have featured on your splashback – from solid colours to fades or even swirls of colour.
This Seaford Granny Flat beautifully showcases the way a simple splashback inserted into your transportable unit can bring your space to life.
For more information on our Granny Flats and their designs, contact us at Premier Homes and Granny Flats.