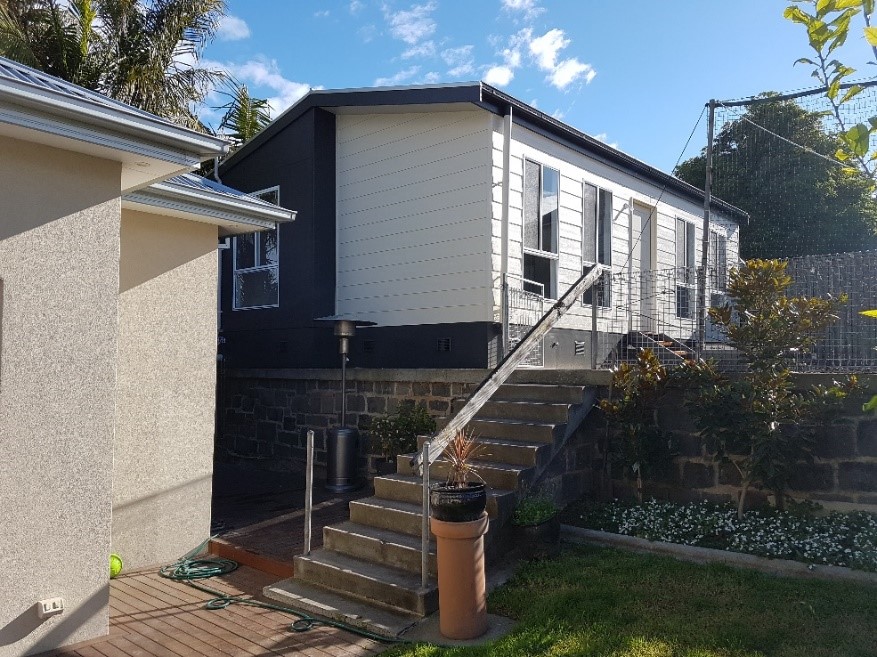 Preston Granny Flat – A Backyard Space
11 Oct, 2017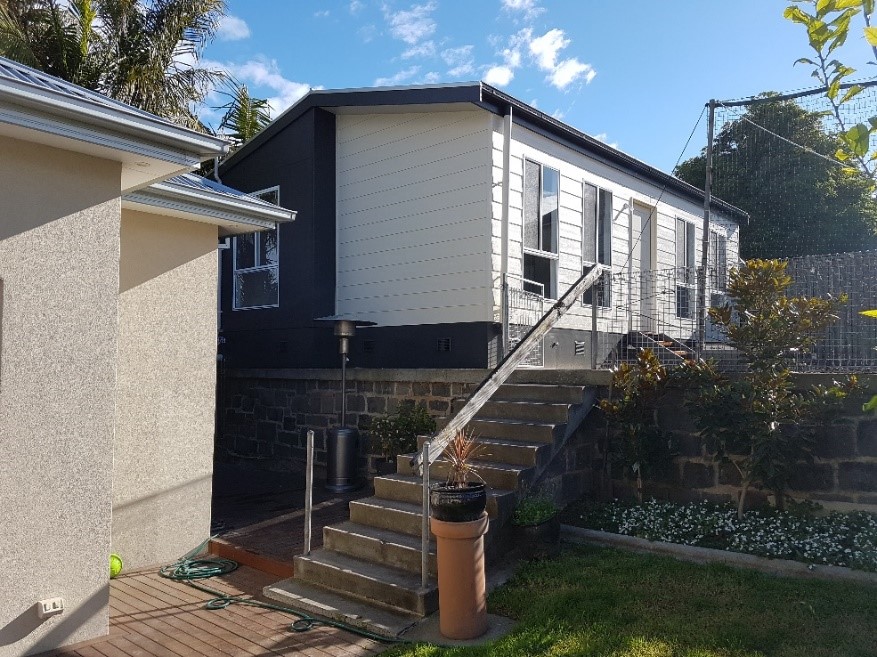 Just outside of this Preston home in a secluded upstairs corner of the backyard, is this gorgeous Preston Granny Flat that Premier Homes recently finished.
The Granny Flat fits perfectly into the unused upstairs garden, a perfect way to stay close to your loved ones. From first glance to last, the quality in our homes are outstanding!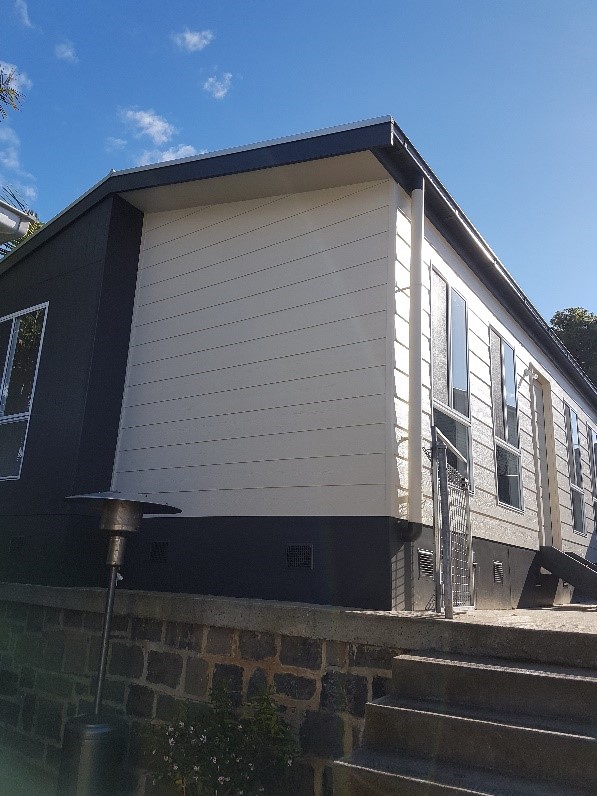 This Preston Granny Flat has a simple and modern exterior in a navy and white theme, which gives a welcoming contrast to the garden and the main home.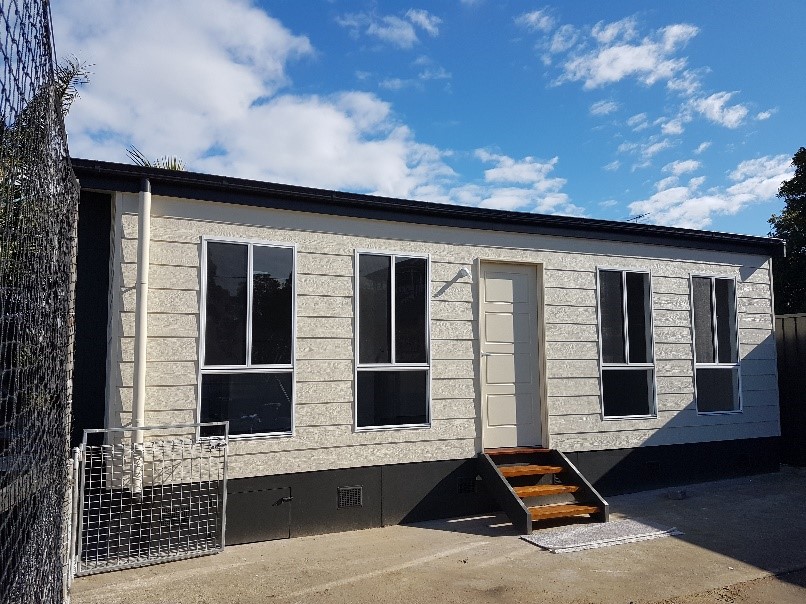 This Preston Granny Flat has a clean look, with its neat panels and symmetrical windows facing out towards the rest of the garden. With an abundance of windows, the occupier will be able to capture great views from the comfort of their lounge room.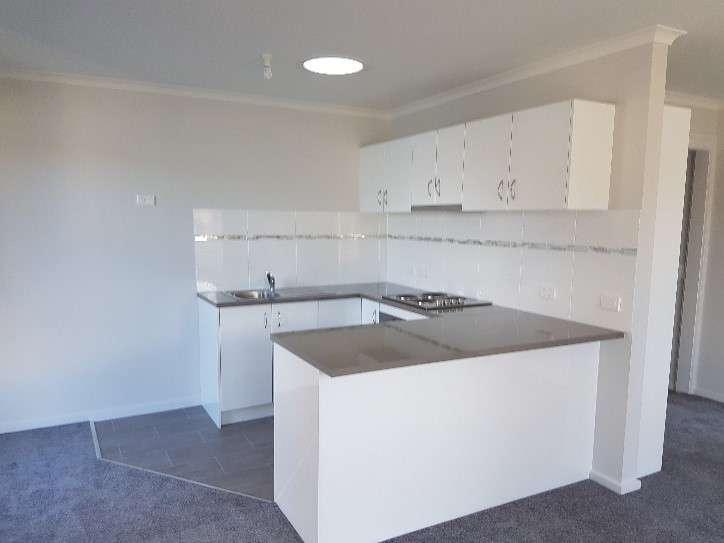 The interior of this Preston Granny Flat is a rejuvenating and refreshing sight. The sparse white colour scheme with a muted grey-blue tone to the floor creates an open feel.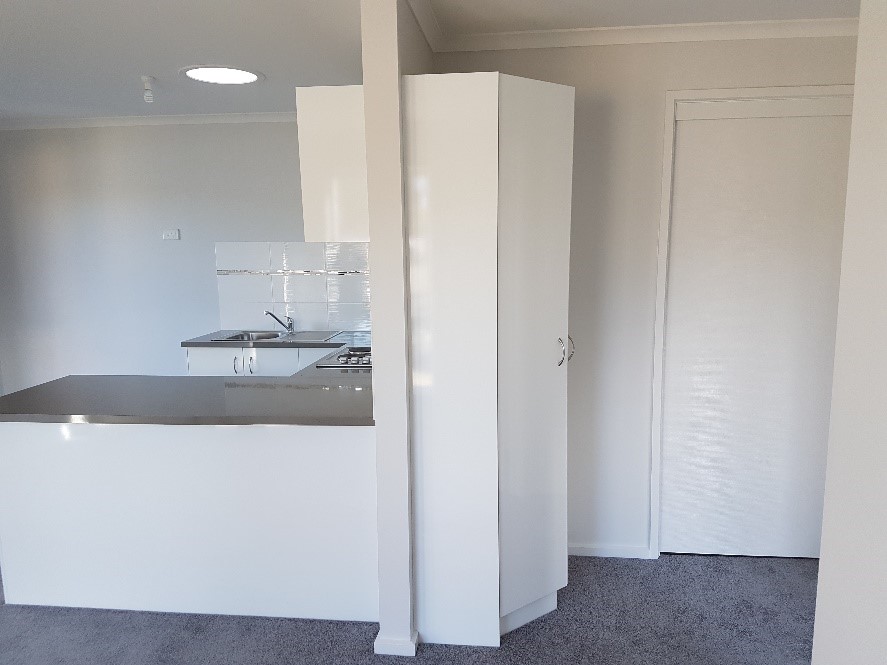 A layout like this can easily be customised to suit any type of area. You can add a Verandah to the front if you prefer or a variety of different window shapes! The choice is yours.
This Preston Granny Flat is just one of many great examples of how Premier Homes and Granny Flats can build to fit your space. Now, this Preston lot can make use of the upstairs garden with their brand new Demountable unit.
Premier Homes has 3 generations of builders and over 40 years of experience in the building industry. The team at Premier Homes and Granny Flats aim to provide quality services for you and your family.
For more information on how you can have a Granny Flat of your own, contact us at Premier Homes and Granny Flats for more information. Feel free to also browse the many completed homes we have created in our Latest Projects section.