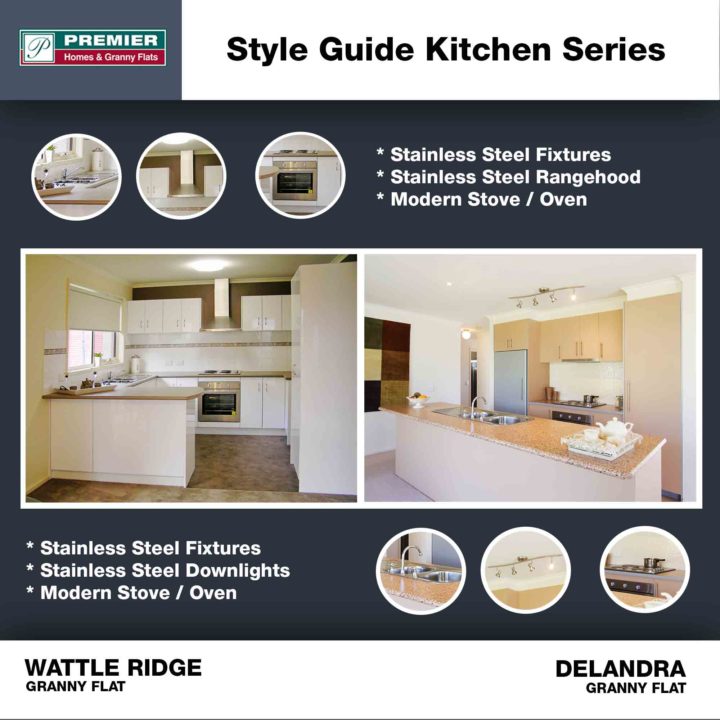 Premier Homes Kitchens – Must Have Kitchen Features for Your Home
23 Nov, 2016
Must Have Kitchen Features for Your Home
Kitchen design is of utmost importance when building or buying your home. This is the mother ship of all rooms! It's where we come together and cook for our families, providing nutrition which will keep them going throughout the day. Because of this, we have to be very mindful of designing one which is not only practical but has the look and feel you always dreamed of.
Clean structural lines in combination with a well thought out color will allow for the space to maintain an individual look without overpowering other rooms.
There is Never Enough Bench Space
There are a few things to consider when looking at kitchen designs, a key must have feature is ample bench space. There is nothing worse than having to create a bench top on your stove because you have run out of space.
Self-made multi-millionaire, full-time professional renovator Cherie Barber says that having enough room to whip up your creations is one of the essentials.
"In my experience, one of the fundamental things with any kitchen design is the bench space. It tends to be a big issue in a lot of kitchens – particularly a lot of older kitchens built in the '60s, '70s and '80s," says Barber.
"We're Bringing Tiled Splashback Back"
"Test them for practicality. All these things you sort of have to think – 'in an ideal world, how do I live and how often do I clean?' – Domain.com.au
Tiled splash backs are making a huge come back due to the ease of cleaning. We assure you the grout will be thoroughly sealed… we don't want excess pasta sauce to become a feature of your kitchen!
Stainless Steel Fixtures
Stainless steel fixtures are highly recommended. Stainless steel-tap ware is the most sanitary and durable choice available.
Stainless steel is a very hard metal which will not dent or bend or distort like some other metals. In addition to this it does not contain any lead and arsenic – keep your family safe!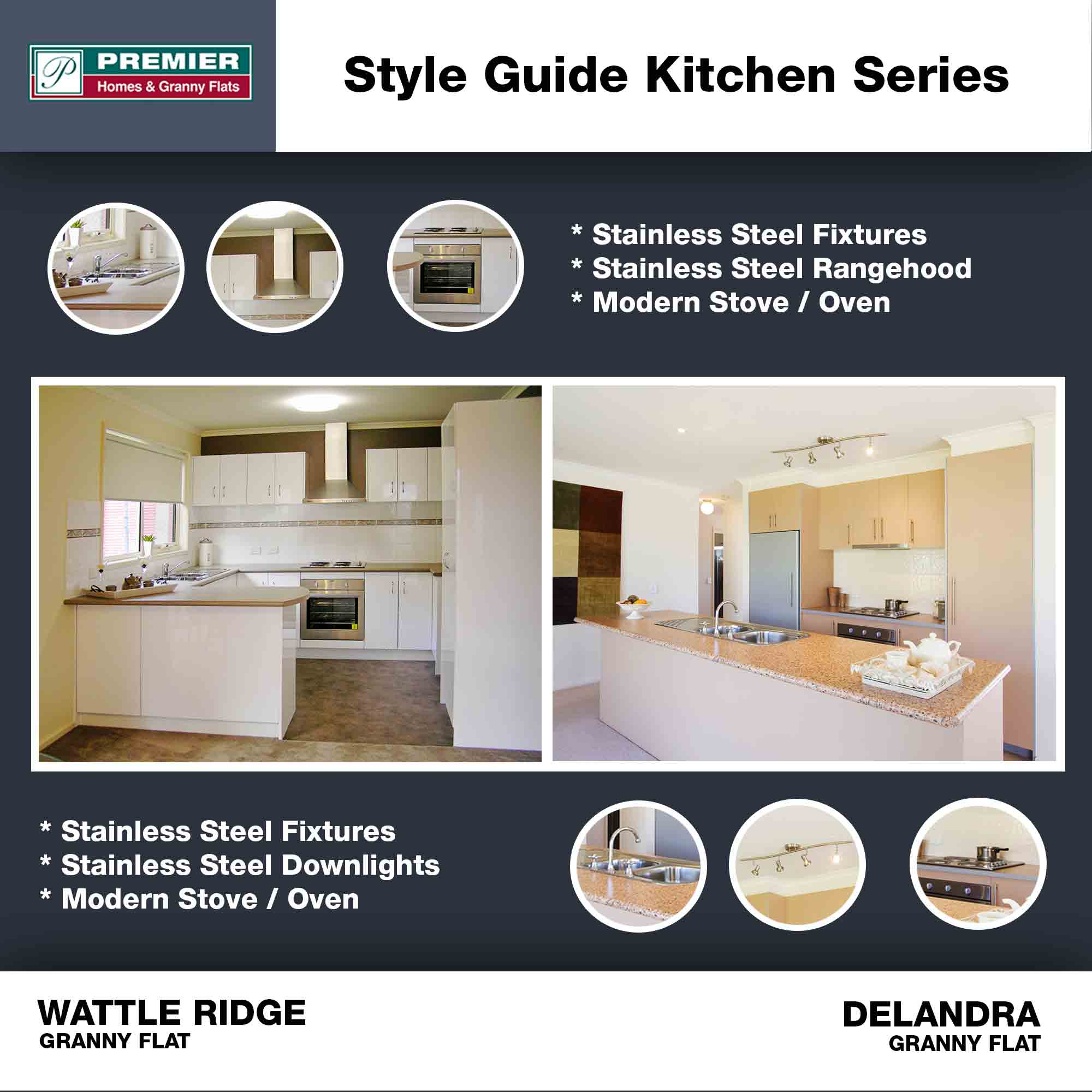 Not only do we provide you with the best kitchen design solutions for you and your family, but we can assist in choosing the correct appliances and accessories for you!
We stock quite a variety of leading, high-quality products for you to choose from available to suit any style and budget.
Our Premier Homes Granny Flats and Homes feature spacious separate kitchens with:
Wall Tiling Splashbacks
Stainless Steel Stoves
Stainless Steel Rangehood
Stainless Steel Sink
Stainless Steel Kitchen Tap
Stainless Steel Bowl with Drainer
Ample Bench top Space
Are looking into purchasing a home or granny flat? Would like us to walk you through all the kitchen design options? Get in touch with us and let us know! We'd love to hear from you!
Premier offers a wide range of products including Family Homes, Granny Flats, Dual Occupancy Units, Motel-style accommodation and larger Commercial structures such as Meeting Halls and Group Accommodation Buildings.
With its innovative In-House Design Team, Premier is able to create whatever style of Home or Building you require. Premier's design team is dedicated to designing something to please.
Visit our Display Village and speak with one of our experienced Consultants today:
110 Canterbury Road,
Bayswater North, VIC 3153
Premier Homes & Granny Flats are open
Monday to Saturday: 9am to 5pm
Sunday & Public Holidays: 11am to 5pm.
For more information about Premier Homes & Granny Flats, contact our Display office on 03 9761 6699 or visit our website – www.premierhomesvic.com.au