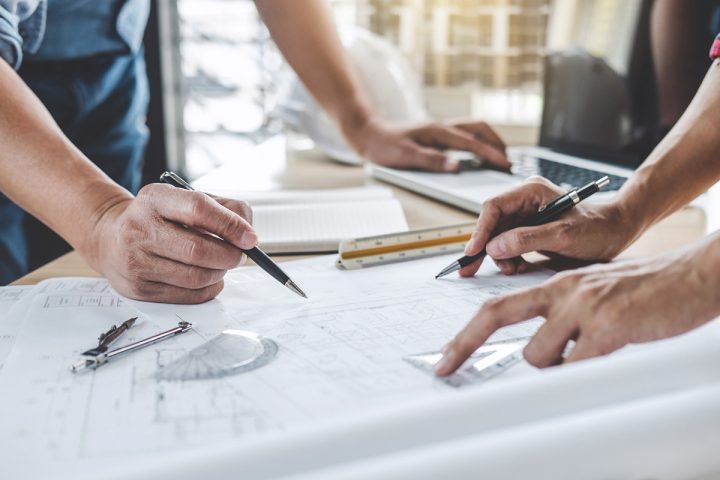 Our Process: What to expect before, during and after your build
3 Apr, 2020
Premier Homes and Granny Flats provide our clients with a turnkey policy for all of our house and granny flat builds. What this means is that we take care of everything for you, from obtaining the required information and permits; liaising with councils on your behalf; through to laying floor coverings, hanging window furnishings and painting: Premier Homes do it all for you.
When you make the decision to build with Premier Homes and Granny Flats, the first thing you should do is visit our office and display village, where our expert building consultants will assist you with choosing the right home design and answer all of your questions about your building project. With 10 designs on permanent display, you are able to experience first-hand the superior quality and attention to detail that sets Premier Homes apart.
Renowned as one of Melbourne's leading affordable custom home designers, Premier Homes and Granny Flats have an excellent, highly skilled team who are dedicated to making the home building process an easy, stress-free experience for all of our clients. We have a one-on-one focus with our clients, which means we can work closely with you throughout the planning process and building process, to ensure that the house or granny flat we build is custom-designed to perfectly suit you and your lifestyle needs.
Upon choosing your new house or granny flat design, we will conduct a site inspection to assess your property. Once viability has been ascertained, we move on to the Offer to Purchase and create your file.
This part of the process involves conducting the second and final site inspection, where our draftsman will shoot the levels and draw up a full set of plans, which will then be assessed by our administration team. They will then obtain all required information, including the Soil Report, Connections Quote, Bushfire Rating and 6 Star Energy Rating. If Town Planning is required, then they will also take care of this for you too.
Once all relevant information has been acquired and all permits approved, our administration team will write up your contracts and arrange a time for you to review, finalise and sign your contract. The colour selection process will also take place during this meeting. Once this step in the process is complete, and the first payment is made, the building of your new house or granny flat can commence.
The Premier Homes contract time for building on site is 120 days, although we take great pride in the fact that we often complete our building projects well before this deadline, meaning you get to move into your new home or granny flat all the sooner.
Upon completion of the building stage, our site supervisor will conduct a final inspection of your new home or granny flat, to ensure all works have been completed satisfactorily and all services are in operation. Once this is complete, we hand over the keys to your new home or granny flat.
This is the most exciting time for a new home or granny flat owners, and the most rewarding part of our work here at Premier Homes. We value our customers and we acknowledge that continued support and assistance is an essential part of the service we provide. This is why, at Premier Homes and Granny Flats, we encourage an open line of communication with our clients, both past and existing, to ensure the highest level of customer satisfaction. We are so confident in the quality of our materials and workmanship that we offer a 10-year Builders Warranty on all of our building projects. We are also able to safely and expertly relocate your granny flat when you no longer have need of it. This is a service we offer to all of our past clients who have built their granny flat with us.
At Premier Homes and Granny Flats, we understand that building a new house or granny flat can seem like a daunting task. This is why our dedicated team work so hard to ensure that all of our clients are well informed of our process and the important tasks that we take care of for you. We aim to take the stress and hassle out of designing and building your new house or granny flat, so that you can relax and rest assured that when you build with Premier Homes and Granny Flats, you are getting expert advice, a high quality home and dedicated support before, during and after your build.
If you have any questions or would like to contact us about your new building project, you can reach us at info@premierhomesvic.com.au by calling us on 9761 6699 or visiting our office and display village located at 110 Canterbury Rd, Bayswater North.