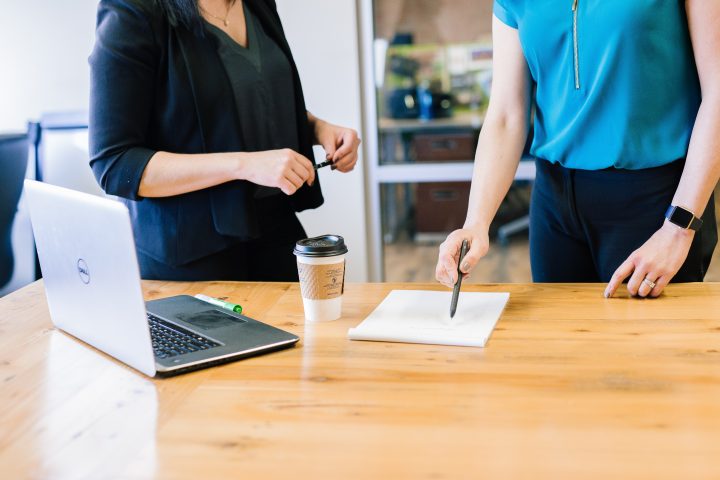 How to Ensure a Stress-Free Building Experience
19 May, 2020
Building your new home or granny flat is an exciting time. It is a big step, financially and personally, and you want it to be as smooth a stress-free as possible. There are many factors to consider before you embark on the exciting journey of building your new home or granny flat. By following some simple steps, you can become better prepared to understand and know what to expect during your build. There are a few key factors that will go a long way to ensure you have a stress-free building experience, such as the proper research and planning.
Building regulations can vary from state to state in Australia, and it can become confusing when trying to determine what does and does not apply to you. When it comes to granny flats, Victoria has some of the toughest building regulations. Whether you live in Victoria or another state, if you are thinking of investing in a granny flat for yourself or your loved one, it pays to do your research. Whether it is a new home or granny flat you are looking to build, there are some key factors to consider when planning your new project that reach beyond state regulations. While you should definitely look into the permits and regulations specific to your state, there are some steps you should take regardless of where you are going to build. We have provided a simple and informative guide that you may find useful in preparing yourself for a stress-free build. Read on below to find out more.
Research
Doing your research before making any big decision in life is always a smart idea. Getting to know what your choices are, and what resources are available to you is the best way to begin your building venture. Look around at the different styles, designs and materials on offer. Take into consideration the size and shape of your build site and design would best suit it. Think about what you need from your new home or granny flat and research the different ways to achieve those goals.
Spend time researching different builders that work in your area. Learn about their styles and processes and find honest, reliable feedback from previous clients. Every builder will have their own particular approach. Some may be Volume Builders, or only work with set designs, while others may be Custom Builders, working collaboratively with independent architects or draftsmen, or have one on their team.
Choosing the right builder is a bit like choosing the right shoes. You have to make sure they are a good fit, that they will suit the style and technical demand of your build, because they will ultimately be the ones to carry you through every step of your building experience.
Plan
The planning process is one of the first steps towards building your new home or granny flat. While you don't necessarily need to know where every light switch or storage cupboard will go; the clearer your knowledge of what you want, the better your builder will be able to help you plan your design. Think about what you want out of your new home or granny flat. Do you want one bedroom or 4? A galley kitchen, or a U-shaped design? Separate living areas or open-plan? Classic or modern aesthetics? Giving careful thought to your preferences on the style and function of your new home or granny flat will give you the confidence to communicate these details to your builder or architect. The right planning and forethought can also help in choosing the right builder for you; one that suits your personal tastes and requirements.   
Budget
Once you have a firm grasp on the styles you like, as well as the functionality you need from your new home or granny flat, you will be able to determine how that will fit in with your budget. One of the first things you will know when starting out is your budget. How much you can afford to spend on your new home or granny flat will ultimately have the greatest influence on the design, materials and size of your home or granny flat. Be smart about the products you choose for your build. You want materials that are going to be safe, long lasting and good quality, but make sure they are things that you need and that you are paying the right price. A good builder will be able to help you choose the right materials for your build, but be sure to do your own independent research too.
Decide early on what aspects of your design are especially important to you, so that you can work them into your budget. If compromises need to be made then you can focus those changes on other parts of your build, where a more affordable option is available.
Having a clear understanding of where you want your money to go, as well as a detailed, accurate builder's quote, should protect you against any budget blow-outs along the way.
Communicate
From getting sound financial advice, through to discussing tiles and tap-ware; good communication will form the cornerstone of successful, stress-free building experience. Being able to effectively communicate what you want from your new home or granny flat is essential to getting the results you want, with as little hindrance as possible. Take the time to explain your needs and ideas, ask questions and be sure that you understand what is being discussed.
Maintaining a good line of communication with your builder and design team for the duration of your build will also go a long way in keeping stress out of your experience. Staying informed on the progress of your build, as well as keeping track of your budget and the outlook towards the completion date will give you security and peace of mind.
Following these simple steps will go a long way in preparing you for a successful build. When contemplating building a new home or granny flat, it is important to give careful consideration to every aspect of the project at hand. By taking the time to research and plan, you are arming yourself with the right tools to ensure a stress-free building experience, as well as paving the way to owning the home of your dreams.