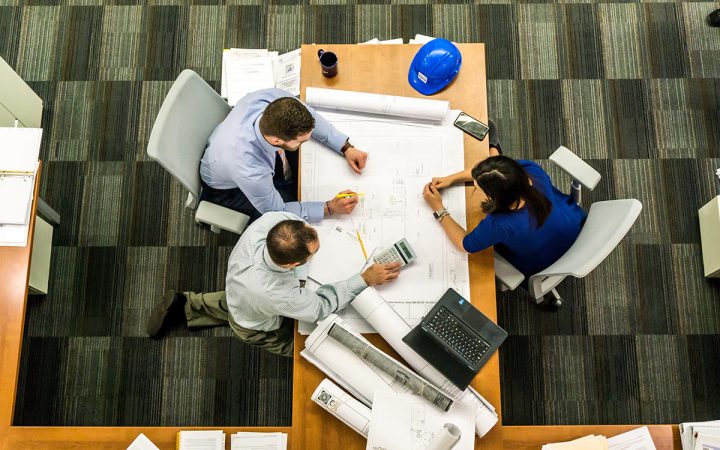 Hidden Costs often missed in Builders' Quotes
1 May, 2020
Premier Homes and Granny Flats have been proudly serving our community and all of Victoria for over 25 years. We believe in a work ethic based on trust, integrity and open communication. We understand the importance of having full transparency with our clients in terms of our policies, procedures and quotes. We want our clients to feel fully informed and in control of what is likely to be the biggest financial investment of their lives.
Unfortunately, not all builders operate with the same high standards, ethics or customer values. This is why we have worked to provide our readers with a guide for what to look out for when choosing your builder. A comprehensive, detailed Builders' Quote is the first step to a stress-free build. An experienced, reputable builder such as Premier Homes, will compile your Builders' Quote based on the costs and requirements specific to you and your project.
Building a new home can be a daunting prospect for many of us. A lot of people are not familiar with the building industry and so may not have a good grasp of the terminology and processes involved with building a home. This can understandably make the process of choosing the right builder, and furthermore, understanding your building quote, a challenging task.
Thoroughly researching what is involved in the process of building a home is a great way to prepare and safeguard yourself against any "surprise" costs that may crop up along the way. By bettering your knowledge of what to expect from a builder's quote, the better you will be able to anticipate the overall cost of your build and avoid any budget blowouts or hidden costs.
Here is a list of the top 5 hidden costs to be aware of when obtaining a builders' quote.

Approval and Certification Fees. A good, reputable builder will apply these fees to your builders' quote, either as a fixed fee or as an allowance. If these costs appear as an allowance, it is important to ensure that your builder has based their estimation on accurate information. A good builder will have the experience and ability to properly assess your property, your building plans and the relevant council fees and regulations specific to your build site.
Site Preparation Costs. If your builder has not been to inspect your build site before drafting your quote, you can be fairly certain the quote will not be accurate and will almost certainly omit key costs relating to your build site. By conducting a thorough inspection of our build site prior to drafting your quote, your builder will be able to provide an accurate assessment of site preparation costs. These costs include things like land clearing, demolition and site excavation. Incorrect quoting for this important step in the build process can lead to some nasty budget blowouts. If your chosen builder does not conduct these services themselves, then they should be able to out-source the task to a reliable company that does.  
Temporary Site Requirements. Things like temporary fencing, a site toilet and erosion control should all be familiar items to your builder, who should have a clear idea of how much to allow for these services in your quote.
Internal and External Fit-Outs. This area is particularly notorious for incurring "hidden costs" during a build. Make sure you thoroughly read your quote and confirm with your builder that they have allowed for all internal and external fit-outs. Things like fly-screens, tiling, tapware and door handles can make a big impact on your budget if they have not been included accurately in your quote.
Energy Efficiency Requirements. When the plans for your new home are drawn up, considerations pertaining to the energy efficiency of your home will be included. These specifications should be acknowledged and adhered to in your builders' quote. Specifications such as the insulation rating, or the use of triple glazed windows need to be clearly outlined in your quote to ensure accurate costing and also, to guarantee your builder will use the recommended materials for your build.
Getting to know more about the terminology and process involved with building your new home will certainly give you a better understanding of what to expect from your builders' quote. Choosing an experienced, reputable builder will be easier once you have a good grasp of what a builders' quote should look like.
While some costs cannot be anticipated, your builder should have a clearly written Policy on Unforeseen Building Costs available for you to read. This Policy should detail what steps will be taken in the event of issues arising during your build. These could be things like hitting rock on the build site, issues with the mains or being provided with incorrect Boundary Lines. While you may not experience any of these unforeseen costs during your build, it is still a good idea to have a clear understanding of how they will affect your build and your budget, should they arise. Finally, a good way of safeguarding yourself against "Hidden Costs" in your builders' quote is to ask your builder for an exclusions list. This list will detail anything not included in your builders' quote, and should help you form a clearer picture of the accuracy of your quote, and ultimately, how close to budget your build will be. Good, honest communication between you and your builder is the cornerstone to having an accurate quote and a smooth, successful build.