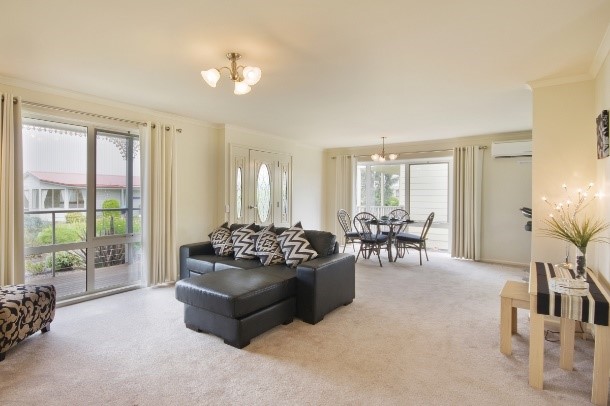 Granny Flat Floor Covering
25 May, 2017
Choosing the right Granny Flat floor covering is important not only for the look and style of your home, there are other things you may need to consider: durability, comfort, budget and accessibility. In this article, we'll look into some of the different floor coverings that you can appoint for your new Home or Granny Flat from Premier Homes.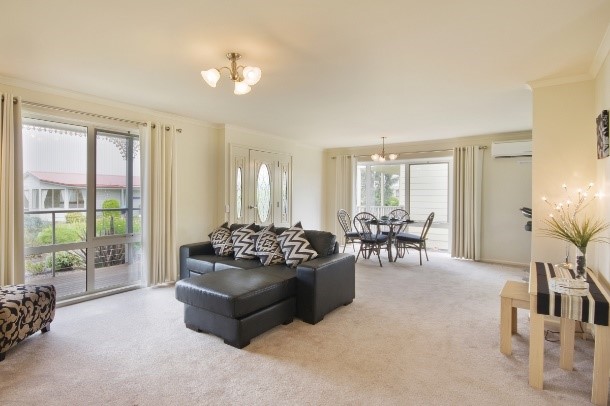 Carpet is a great overall choice as a Granny Flat floor covering option, especially in the bedroom and living areas. Carpet creates warmth in a room and feels great under foot. Carpet also acts as a great sound barrier, so you won't hear heavy footsteps or movement across the floors. Carpet does need regular vacuuming to keep it looking fresh, depending on the amount of traffic, you may need to steam clean your carpet once a year.
Carpet is relatively non slip, so if you require the use of a wheelchair, plush carpet may not be the best option for moving across. A low pile carpet would be recommended for wheel chair use. Design wise, Carpet can come in a few different forms, from pure wool to nylon, textured, patterned or printed, the decorating choices that come with selecting carpet are endless! Wool carpet is the perfect option for allergy sufferers.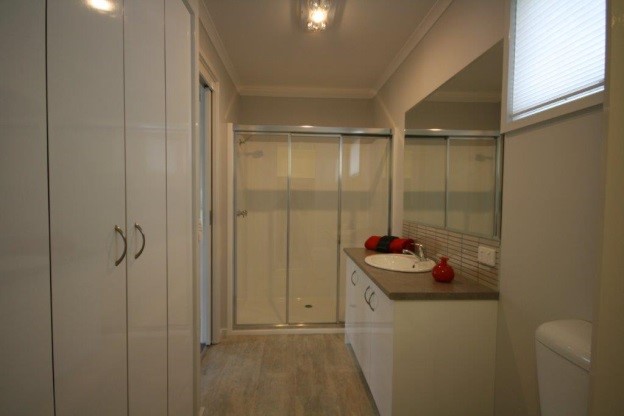 Vinyl flooring looks good in all rooms of the home. It's commonly used in wet areas, the Kitchen, Laundry, Bathroom and Toilet.  There are some great styles to choose from when selecting your Granny Flat Vinyl floor coverings; styles come in wood grain looks, concrete looks or even a tile or stone looks.
Vinyl floors are typically quicker and cheaper to lay in your home compared to tiles or hard wood. They are also easy to clean and the limited friction means that those who require a wheelchair can move easily between rooms. It's also important to note that vinyl can be noisier than its carpet counterpart. Vinyl is hassle free to keep neat, with a sweep and a light mop, messes are easily cleaned.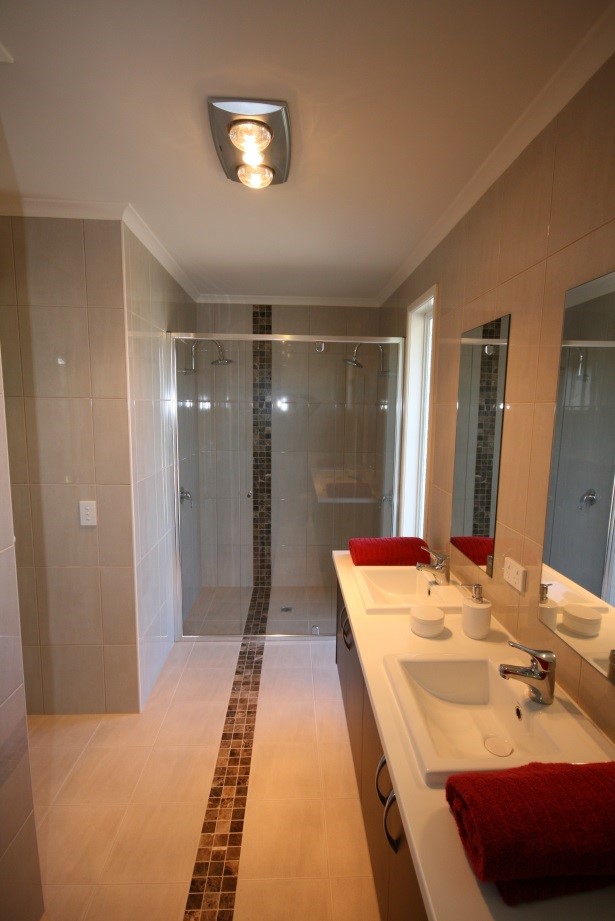 Tile flooring is best suited in the wet areas such as bathroom, laundry and in the kitchen. It looks clean and elegant and overall is easy to keep clean.
Tiles can also be a wonderful feature when combining different colours and patterns, plus they can make for a great feature splash back in the kitchen.
Whether you choose ceramic, porcelain or terra cotta floor tiles, tiles come in an array of colours, sizes and textures that can be matched with the overall décor of your home.
Some drawbacks on tiles is that they can be a bit cold on the feet, and the finish can be slippery especially when wet.
Using a combination of these floor coverings, in the areas that they are more strongly suited to, brings a wonderful symmetry that works to compliment the home, colour and décor plus the functionality of your house.
Premier Homes – Granny Flat Floor Covering
Still unsure on the Granny Flat floor covering to suit your new Granny flat? Come and have a chat to our friendly and helpful consultants at our display village.
Open 7 days a week, we can discuss and look into the right flooring options that are best suited to your needs.
Visit us at 110 Canterbury Rd, Bayswater.
"Keeping Families Together"