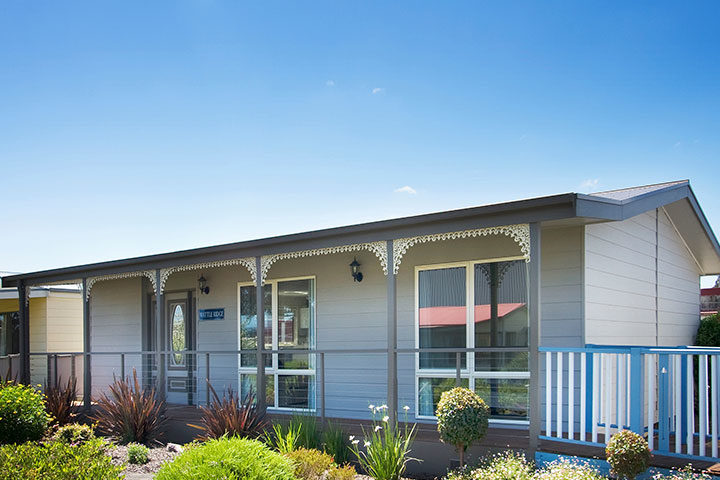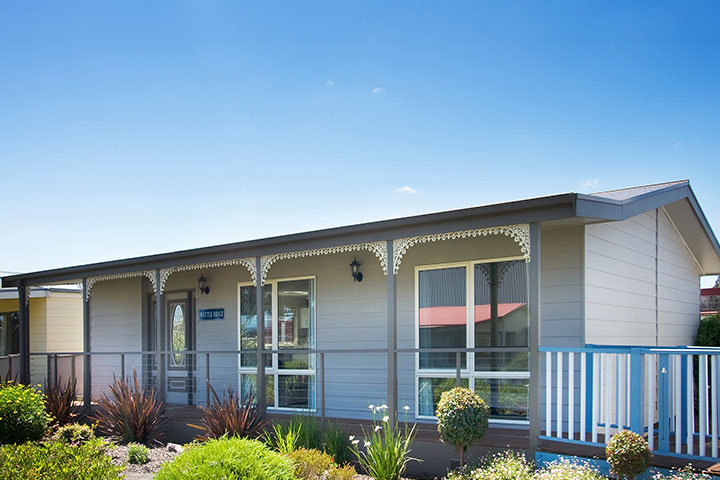 Exterior Colours for Modern Granny Flat Designs
6 Apr, 2017
With today's modern granny flat designs, the focus is often on interior selections and décor.  The exterior selections are also important, to create a sense of balance and consistency in design.
A major contributor to a contemporary feel to the outside of your granny flat is colour.  There are some fantastic modern exterior colours that are stunning, practical and can complement your interior décor.
Choosing a colour palette for your home doesn't need to be difficult.  There is plenty of good advice to be found out there, and countless photos of beautifully designed homes just like yours!  Here are some of our favourite colour palettes for modern granny flat designs…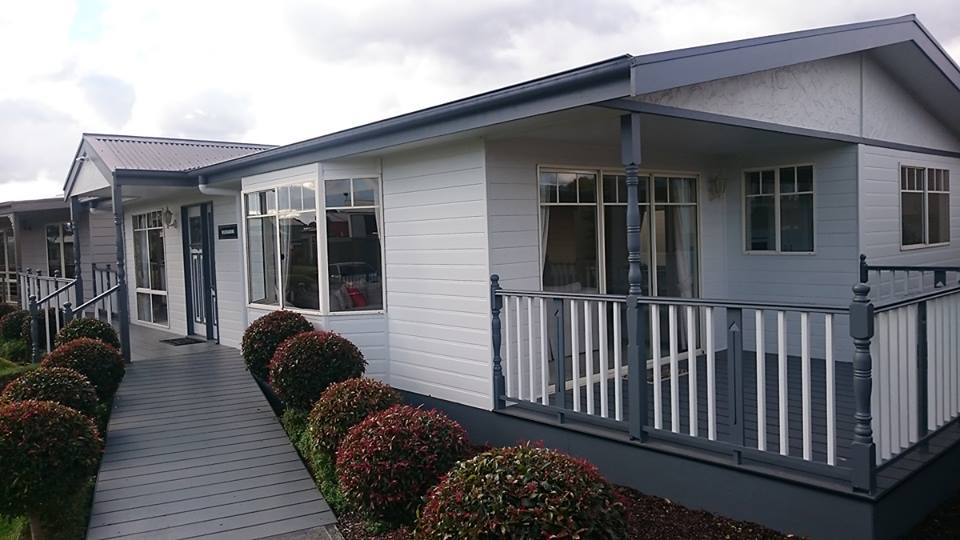 Brilliant Blues – So Many to Choose From!
From muted stormy grey tones to darker marine or midnight colours, the blue family seems to be leading the pack in many areas when it comes to contemporary design!  Many modern granny flat designs feature blue tones from all parts of the spectrum, or use a little blue as an accent colour.  For something a little bolder, look for turquoise, peacock or cobalt tones!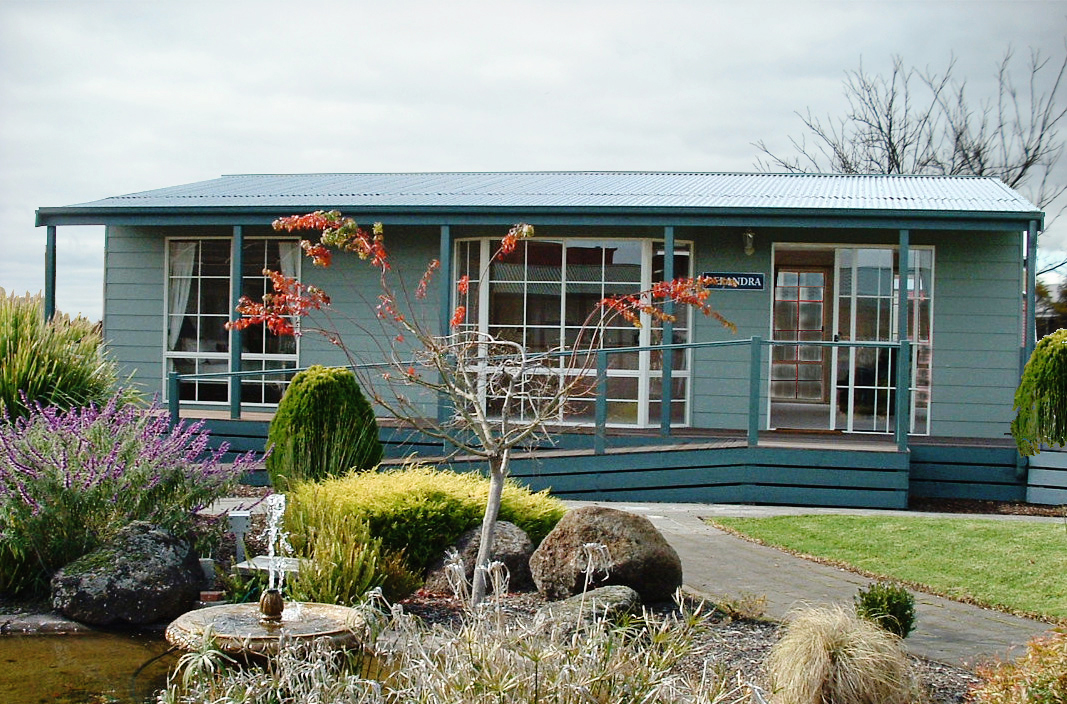 Greens – Not Just Traditional
Green has been a traditional colour choice for home exteriors for centuries – most likely because it integrates well with the natural surroundings.  Greens have come a long way from basic sage or forest tones.  While these are still popular, and look beautiful, greens have taken on a brighter edge in a lot of modern granny flat designs.  Lime and apple greens make great accent colours.  Modern greens can range from pale mint tones, to bright aqua greens, or darker teal greens.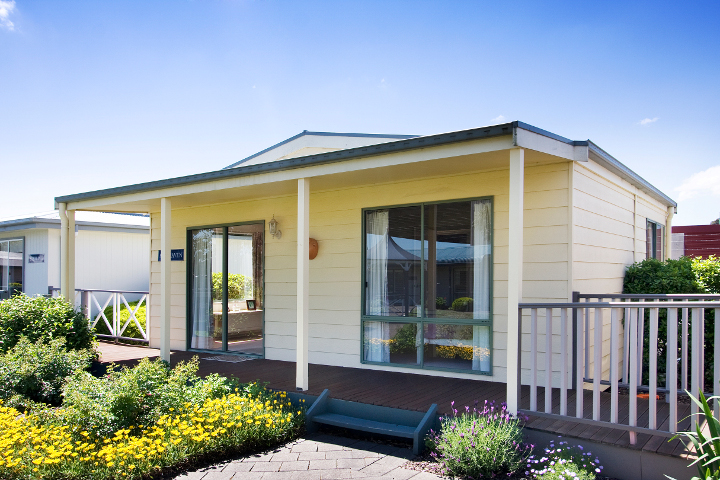 Yellows – A Touch of Sunshine
Don't discount stunning, happy yellow!  Whether it's pale lemon, butter or sunshine yellow, or darker mustard tones, yellow can raise the cheer level for you and your family.  If you're not quite ready for a full yellow exterior, incorporate clever yellows into trims, or give your front door a boost with a glossy sunshine yellow look!
New Neutrals
Gone are the days when your neutral choices were limited to white, off-white and beige.  Neutrals today have a spectrum as vast as any other colour palette!  When choosing neutrals, it pays to talk to an expert in design and paint colours.  You should decide first whether you want to take the cooler or warmer branches of the neutral tree, and stick with it!  Off-whites can look very different depending on whether they have a grey undertone or red, as the accent colours and light you surround it with could cause the tone of the paint to change!  If you like something with a little more depth, there are some beautiful neutral colours such as greys, mushrooms and lovely rich chocolate tones.
If you are looking for superior modern granny flat designs that enhance the look and value of your property, Premier Homes have a team of design experts on hand to help you every step of the way.  Contact Premier Homes today and see what makes our modern designs leaders in the world of granny flats!