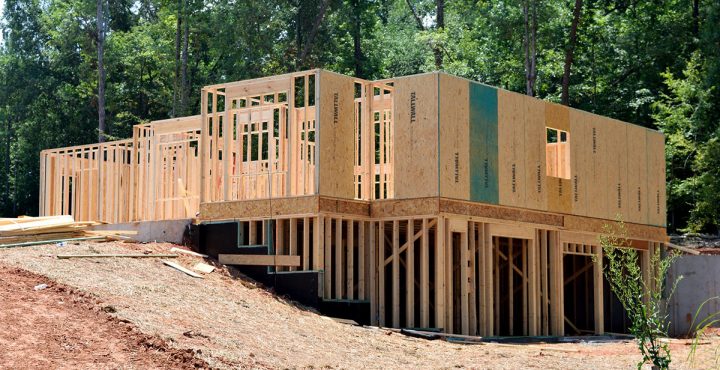 Do I need land before finding a Home Builder?
28 Apr, 2020
The short answer here is no. You don't need land before finding a Home Builder.
When taking those first steps to building a new home, the land you build on and the builder you choose are going to be high on the checklist.
We know how important it is to find the perfect block of land to build the perfect dream home on, but it is just as important to find the perfect Home Builder to build that home.
Victoria has some truly amazing Home Builders to choose from. When you begin looking for your perfect builder, working through a checklist of criteria specific to you and what you expect from a home is a great way to ensure you are choosing a builder that suits your style, budget and ideas.
Ideally, already having land when finding your Home Builder is the better option from the viewpoint of design and budget. There is little that a Home Builder can do for you as far as planning and design goes, without knowing the conditions of the build site.
If you know which builder you want to build your new home, they may be able to help you get an idea of what areas are good to buy in and those areas with hidden costs due to soil conditions or other factors, based on their knowledge and experience from past builds in those areas.
If you do find your Home Builder before finding land to build on, you can begin laying the foundations of your relationship with your builder. You can discuss your budget, your design ideas and what it is you hope to get out of your new dream home. Building a good rapport with your builder will go a long way to ensuring you get the home of your dreams. If your builder has a good, clear understanding of what you're looking for in a home, then the preliminary and design stages will go much more smoothly once you have secured land to build on.
Much of what your builder does relies heavily on knowing all there is to know about the land they will be building on. Soil conditions, site elevations, council restrictions, easements and other such information will greatly influence not only the cost of your build, but also the shape and design of your new home.
By allowing your builder to get to know you and what you expect from your new home design, your builder will be able to work with your needs in mind to create a design that will get the best out of the land you choose. Building trust with your builder through clear, frequent conversation is imperative to getting the perfectly designed home for you and your block.
For most of us, building our dream home is the biggest financial investment we will make in our life. Finding the perfect block to build on, in an area that you love, is usually the first big step taken in your new home journey. Make sure you do your research on the area you're looking to buy in. Think about the kind of home you want and how it will fit onto the block you choose. Look to the future and think about how your new home will grow with you through the years. The best home designs are the ones that are shaped around you and your life; that will look, feel and function in a way that reflects your personality and style.
Taking the time to really think about what you want out of your dream home, and doing the research to find not only the perfect land to build on, but also the perfect builder, is so important and definitely worth it. It will set you up with a good understanding of what you want, and the confidence and clarity to communicate your ideas and expectations to your builder.
So, whether it's the land or the builder that you find first, as long as you put in the thought and planning for your new dream home, you'll know exactly what you want out of both your land and your builder, and the process of building your new dream home will be the experience of a lifetime! By finding a Home Builder you trust, the rest will fall into place.