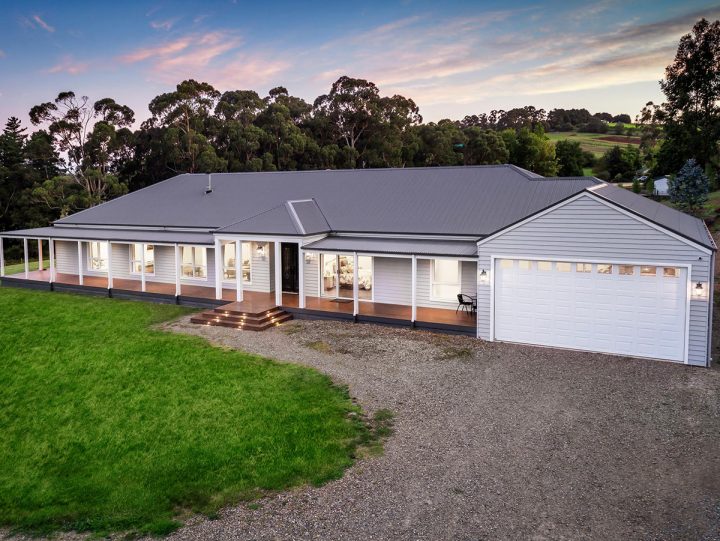 The Difference between a Volume Builder and a Custom Builder
20 Mar, 2020
When embarking on the exciting journey of building your new home, one of the first questions you will need to ask yourself is: "who do I build with?" The decision between building with a Volume Builder or a Custom Builder can be tricky. With the allure of low prices, house and land packages and shorter build times that Volume Builders offer, it can be tempting to go with the cheaper, faster option. If you are more of a "quality over quantity" type of person, however, then choosing a Custom Home Builder is likely the right choice for you.
By choosing to build your home with a Custom Home Builder, like Premier Homes and Granny Flats, you are guaranteed to have a home that is not only a one of a kind design, built specifically for you, but also a home built with high quality materials and a site-specific design.
As one of Melbourne's leading affordable Custom Builders, Premier Homes and Granny Flats offer personalised, one-on-one customer care and boast a diverse client base, from first-time home owners, established home owners, retirement age people and people living with disabilities and dependencies, through to those looking to build luxury homes.
Below is a breakdown of the difference between a Volume Builder and a Custom Home Builder, their pros and cons and helpful advice designed to help you choose which option is right for you.
Volume Builder
Volume Builders are large companies that usually offer their clients a fixed range of designs, can build hundreds of homes every year and will often be cheaper than a Custom Home Builder, due to their purchasing building materials in bulk.
Volume Builders often offer house and land packages, and while they usually do allow for small alterations to their designs, these tend to be somewhat limited and often incur exorbitant additional costs. It is important to have a very clear understanding of what is and is not included in your quote. Some Builders may not always provide a complete turn-key solution, meaning there could be items not included that are requirements for council compliance.
Another reason to be clear on what you are paying for is that when viewing a display home offered by a Volume Builder, often there are upgrades and extras on display that carry a lot of extra costs. You want to be sure of the included features, quality and overall finish of your new home- before you sign your contract.
Custom Home Builder
If you are looking for a builder who is going to work with you to design and build a home specific and unique to you, then a Custom Home Builder is most likely the choice for you.
Custom Home Builders, like Premier Homes and Granny Flats, take on only a fraction of the jobs as a Volume Builder within the same time frame. This means that they are able to spend more time designing a home that suits not only the site it will be built on, but also the lifestyle needs of the people that will live there.
With the extra time and attention to detail taken in designing a home with a Custom Home Builder, often there comes a higher cost when compared to the mass-produced homes built by a Volume Builder. While this point can be off-putting, it is important to remember that cheaper isn't always better, and as the old saying goes; "you get what you pay for". Building your new home is a huge investment, both emotionally and financially, so why wouldn't you want to invest that money into high quality materials and superior craftsmanship?
Choosing a Custom Home Builder to build your new home will give you the most flexibility when it comes to making decisions about the design of your home. A Custom Home Builder will take into account the size, shape and elevation of your block and work with you to create a design that works for the site, capitalizing on views, solar orientation and personal taste.
Important Points to Consider
Whether you choose a Volume Builder or a Custom Home Builder to build your new home, some important points to consider before making your decision are:
Is the builder you are considering a reputable, registered builder? No matter whether you choose a Volume Builder or a Custom Builder, always ensure you are using a trustworthy Builder with the appropriate insurance and registration.
How much control and flexibility will you have in your home design?
Are the plans on offer suitable for the land you wish to build on?
What is your budget, and what do you expect to get for your money?
Will you get personalised, one-on-one customer service with the builder you choose?
Making a Decision
Building a home is such an important life event that it stands to reason that a lot of time and research should go into choosing the right builder for you.
Whether you choose to go with a Volume Builder or a Custom Home Builder, make sure you have a clear understanding of what they can offer you and whether or not they are able to build the home you want.