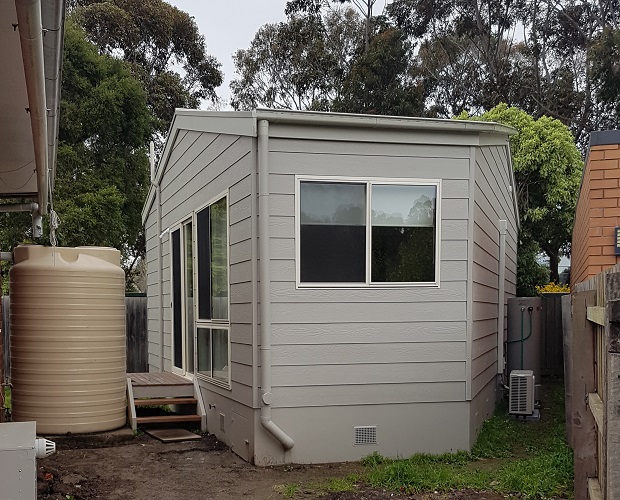 Custom Built Granny Flat Scoresby – Made to Measure!
27 Mar, 2017
Do you want to build a granny flat, but have an unusual or small space in your backyard?  You don't need to worry when you can design and construct a custom built granny flat!  Premier Homes recently built this stunning granny flat for a very unusual space in Scoresby, and we're sure you'll agree that the results are amazing!
The key to designing a custom built granny flat is to maximise the space, ensuring that unusual angles and room aesthetics don't result in any dead space, or a room that looks unpleasant or odd.
To fit the shape of this backyard in Scoresby, Premier designed spaces that made clever use of angles, colour and storage – opening up the rooms and creating strong lines that are pleasing to the eye.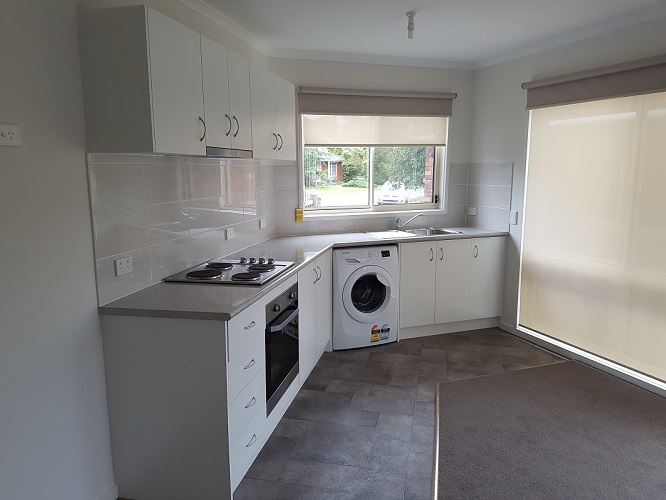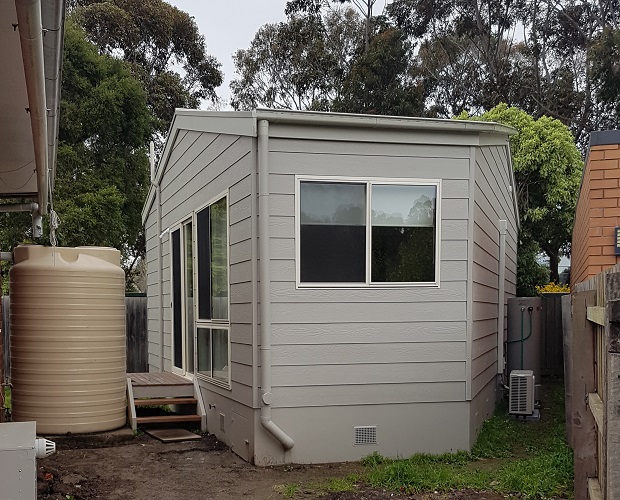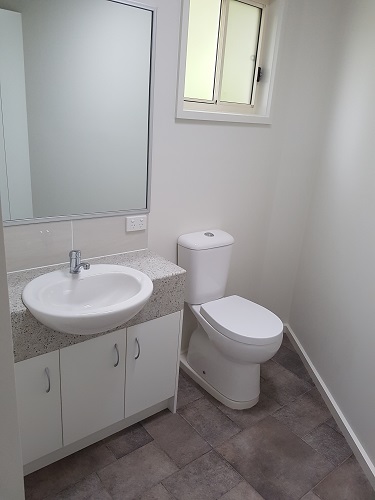 Neutral colours soften the angles and create a spatial effect, for both the interior and exterior.  Incorporating windows into the smaller walls also brings in more natural light, opening up the kitchen area. By incorporating the laundry appliances into the kitchen area (with a European style laundry), it removed the need to take up precious space with a laundry room.
From the outside, you can see that the backyard area doesn't suit a traditional rectangular granny flat design.  The owners of the property still wanted to build a beautiful granny flat in their backyard, and approached Premier Homes to help with a practical solution.
Premier Homes and Granny Flats are always eager to help families stay together, and sometimes that means working with families to create a custom built granny flat solution.  Not everyone fits the mould, and neither do their backyards.
If you have been looking to add a granny flat to your backyard, but need something a little out of the ordinary, contact Premier Homes today and let us custom tailor a granny flat to suit your needs!