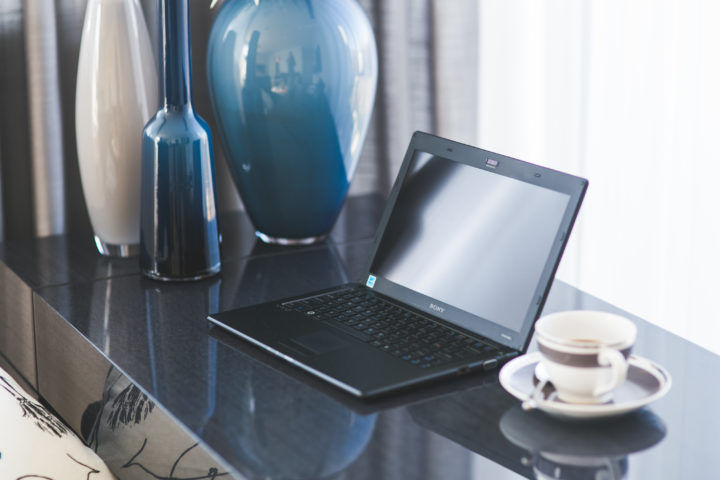 Create a Fantastic Home Office with Granny Flats Victoria!
5 Oct, 2016
At Premier Homes (Vic) Pty Ltd, our granny flats Victoria are not just for living – they are a great business and home office solution too! And it's a great time to have your own small business! Technology is connecting people all over the world, and consumers are looking more than ever to support small, local businesses.  Working from home has never been easier.
There are a multitude of benefits to setting up an office at home with granny flats Victoria.  Who doesn't want to avoid congested peak hour traffic and trains, as well as save money on car expenses and office rent?  We would all love to recapture more time with our families by working around school and activities.
Working from home also has a tricky side.  Creating a professional and dedicated workspace that is free from interruptions can make running a business more of a juggling act.  It is always advised to have a sense of separation between your business workspace and your home life, even if that means getting changed out of your pyjamas!
Building an office in your backyard is the perfect solution.  It gives you that sense of separation, leaving the house and personal duties so that you can invest the right energy into your work.  You don't need to worry about the kids playing noisily while talking on the phone, or folded laundry on the kitchen table if you invite clients into your home office space.
At Premier Homes (Vic) Pty Ltd we understand that this is a big investment that can add value to your business and your personal life.  We have many customers who have chosen to adapt our granny flat designs to dedicated office spaces.  The types of businesses that can benefit from a separate backyard office are endless.  A small granny flat design can be easily converted to a home office and give you the inspiring space you need.
Office professionals like brokers, designers and agents can use a living room as a meeting area and a bedroom as the office.   A healing sanctuary can be created by massage or alternative therapists, with separate waiting and therapy areas.  Our larger granny flat designs could even be converted to a personal training studio!  All with the added benefit of having bathroom facilities for clients.
Contact us today to see how Premier Homes (Vic) Pty Ltd can help take your home-based business to the next level.