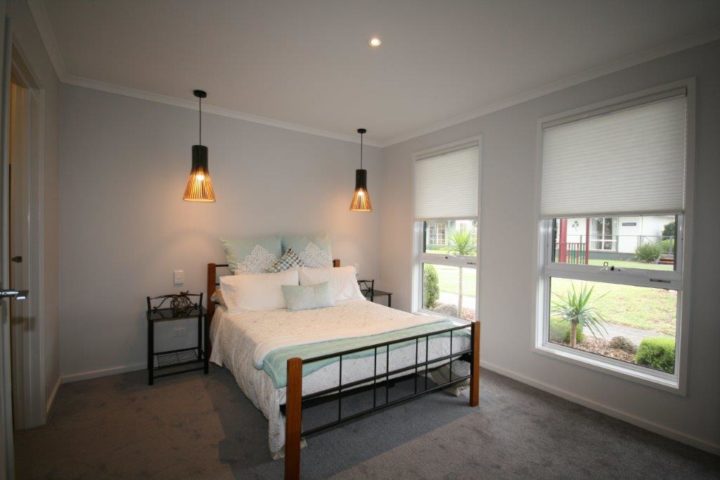 Colour Me Surprised…
19 Oct, 2018
Did you know that Premier Homes and Granny Flats have an on-site colour room? It may surprise you just how many options and samples we have on display. With our very own colour consultant to help guide you through the selection process, you can choose everything from the colour of your Colorbond roof, to the style of door handle you want.
We understand that the granny flat you build with us is usually intended to be your home for the rest of your life. It is very important to us that you are happy with the end results. This is why we have compiled such an extensive range of top quality products for you to choose from.
All of our product suppliers are reputable companies, renowned for their quality and range. Add in the fact that we have our very own cabinetry factory, and you will find that Premier Homes really is a one stop shop for all of your granny flat needs.
Our colour room is easy to navigate, with clear displays set out around the room that allows you to see and touch and compare the multitude of fittings and furnishings available.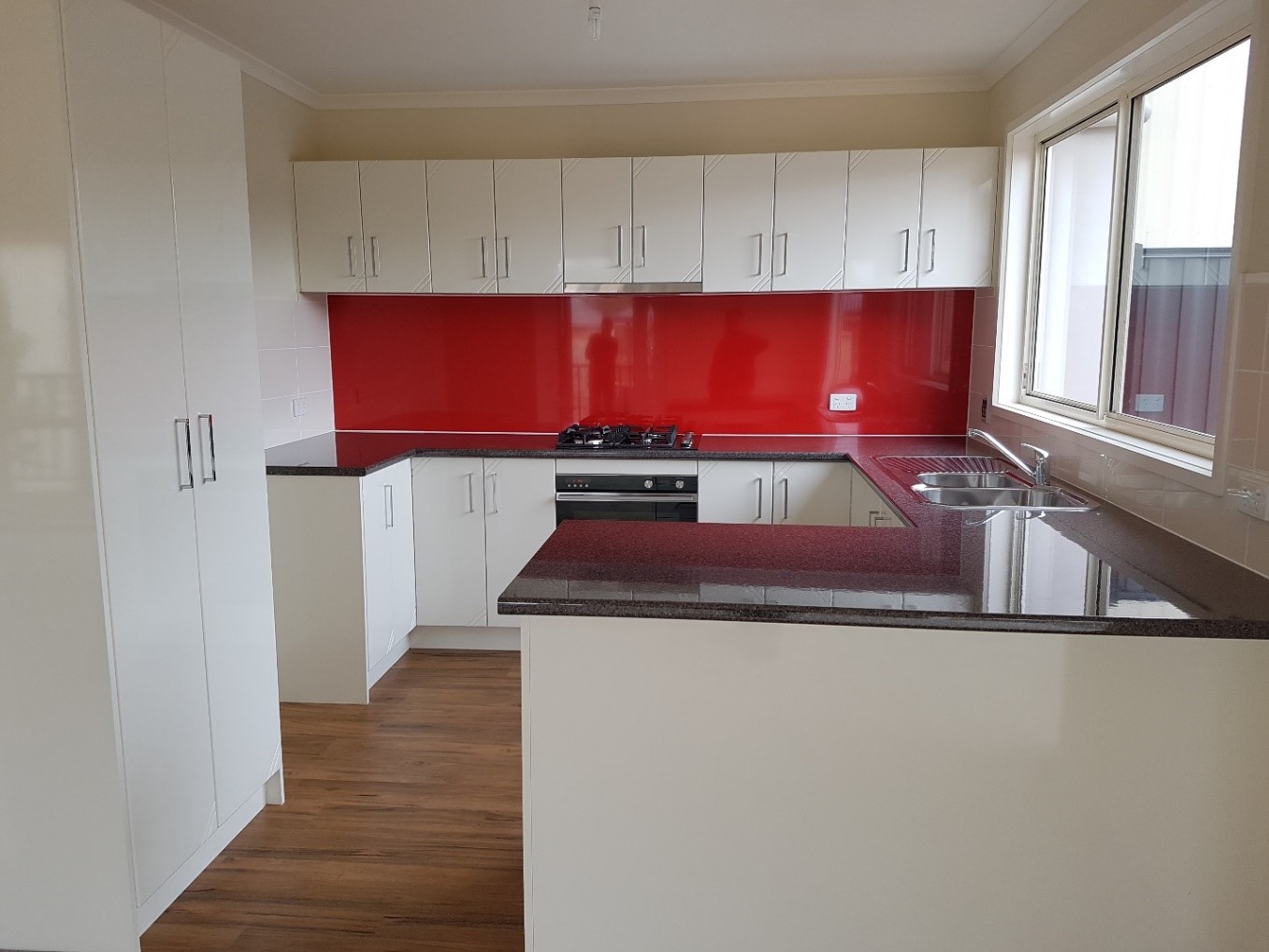 We offer an extensive range of standard options for your kitchen and cabinet finishes. You can choose from hundreds of options in the Formica and Polytec ranges for your bench tops and cabinets. We also offer a selection of upgrades, like our Caesar Stone range, should you wish to have stone bench tops, as well as vinyl wrap or profile doors.
Our range of tiles for the kitchen and bathroom come in an array of colours, shapes, textures and patterns. From the classically simple rectangular gloss tile to our selection of mosaic tiles or pebbles, there is something here to suit all tastes.
There are several options for the floor coverings in your new granny flat, with carpeting being the favourite for bedrooms and vinyl flooring a much loved option in areas like the kitchen, laundry and bathroom. Vinyl flooring has come a long way in its durability and aesthetic quality, and the finished effect is quite tasteful and realistic.  The choices of vinyl plank or floating floor are also available as an upgrade. Our colour room has hundreds of samples of these options for you to browse through, as well as having examples of some of the top sellers out in our Display Village.
Colour matching is an important part of designing a new home. Having a cohesive and harmonious colour scheme can play a vital role in the impact a space can have on you. Our colour consultant can help you choose the right colours, tones and textures to create an environment that is right for you.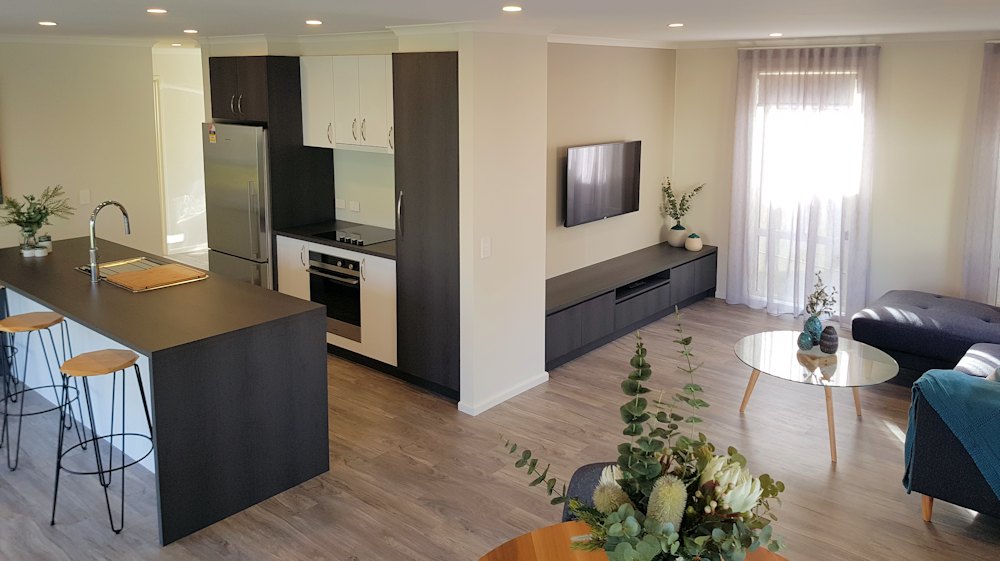 Attention to detail and personal preference really do go hand in hand in any creative project. At Premier Homes, you really do get spoiled for choice when it comes to even the minute details of your new granny flat. With all of our granny flats being fully customisable, from the floor plans through to the paint colour, we really do lead the way in innovation and customer satisfaction. We want you to be happy and comfortable in your new granny flat, from the moment you walk through the door. Being able to contribute so much to the planning stages really does bring unique personality to each one of our builds. After all, a home is a reflection of the people who live there.