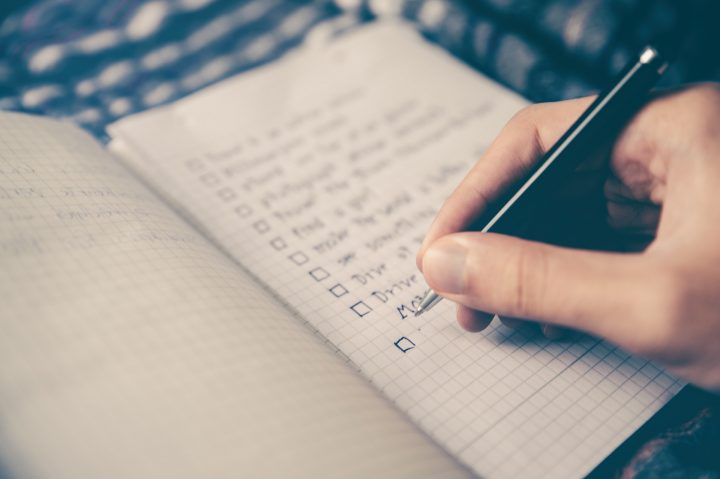 Checklist for your Granny Flat Design
9 Jun, 2020
As one of Melbourne's leading Custom Granny Flat Builders, the team at Premier Homes and Granny Flats understand that designing a new granny flat is a detailed and multi-faceted process that takes time, conversation and expertise. Just as no two people are exactly the same; so it goes for a custom-designed granny flat. Working closely with our highly skilled and experienced design team, we have compiled a checklist of all the essential details that shouldn't be over-looked when designing your new custom granny flat.   
There are many important details to consider when choosing the design of your granny flat. Not only are there aesthetic elements to think about, but also the functionality of your new granny flat design. You need to give careful thought to what your granny flat design will need in order for it to make day-to-day living easier.
Once you have an idea about what your granny flat will need and how you want it to look, you will be able to discuss with your builder and architect or draftsman how you may achieve this within the constraints of your budget and build site.
It can feel over-whelming when presented with the myriad of choices available to you, and decision-making can become a stressful affair. This is why it is important to think about what you need from your granny flat design, as well as how you want it to look. By researching products and designs specific to your personal needs, you will be able to establish a clear idea of what you want and need from your new granny flat.
Your relationship with your chosen builder is an incredibly important part of getting your granny flat design just right. Whether you have chosen a builder with a set of standard designs, or a custom granny flat builder, they should invest plenty of time in discussing with you the design of your granny flat. A builder who takes the time to establish what you expect your new granny flat to be will have a good understanding of what products and design elements will be suitable for you. Be sure to ask any questions you have, research the products and options available to you and spend time thinking about how all of these factors will come together.
Below is a checklist designed to outline the essential components to consider when planning the design of your new granny flat. Taking the time to contemplate each of these points will help your architect or draftsman shape the over-all look and functionality of your granny flat design in a way that is beneficial to you and your lifestyle needs.
Eligibility. The first thing you will need to do is determine whether you qualify to own or live in a granny flat. The legislation on granny flats varies from state to state, with Victoria having some of the toughest regulations and qualification criteria. For Victorians, there must be a physical, financial or emotional dependency on the residents of the existing home. A builder who specialises in building granny flats will be able to determine if you meet the right criteria by asking you a few simple questions during your initial inquiry.
Buying off a plan or Custom Design? Make sure you look at plenty of different granny flat builders and the designs they offer. Some businesses will offer a range of standard designs with the option to modify certain aspects, while others will work closely with an architect or draftsman to create a fully custom design. Take into consideration what you want out of your granny flat and choose the builder with the right skills for your project.
Think about your budget. This is one point that will significantly shape the design of your granny flat. Spend time discussing with your builder the different design options and products that will suit both the practical and aesthetic elements of your granny flat design. Your builder should have the resources and experience needed to offer you options that are appropriate for both your design and budget.
Think about the designs that will suit your build site. As with any building project, the size, shape and elevations of the land you intend to build on will play a significant role in the design of your granny flat. Your builder should conduct a site visit early on in the design process to determine what designs can be realistically achieved for that site.
Consider the style you want. Do you want modern, contemporary style, or are you more inclined towards a classic look? Knowing what style granny flat you want will help you choose the right builder for you, and will ultimately make the colour and furnishing selection process much easier.
Give careful thought to the functional side of design. While choosing wall colours and bathroom tiles is a highly anticipated part of the design process for most people, the practical choices regarding the functionality of your granny flat are super important. Think about the things that will optimize your day-to-day living, like the amount of storage space you will need, the layout of the kitchen and any specialised features (such as grab rails, ramps and bench heights) that will directly improve the way you spend time in your granny flat.
By following this list and taking the time to really think about what you want and need out of your granny flat design, you will be well on your way to living in a granny flat that is comfortable, functional and perfect for you and your lifestyle. The team at Premier Homes and Granny Flats are dedicated to making your granny flat experience a great one, from the planning and design process, through to the building stage and beyond. If you wish to discuss any of the information here, you can speak to one of our friendly expert consultants today, by calling us on 97616699 or email us at info@premierhomesvic.com.au