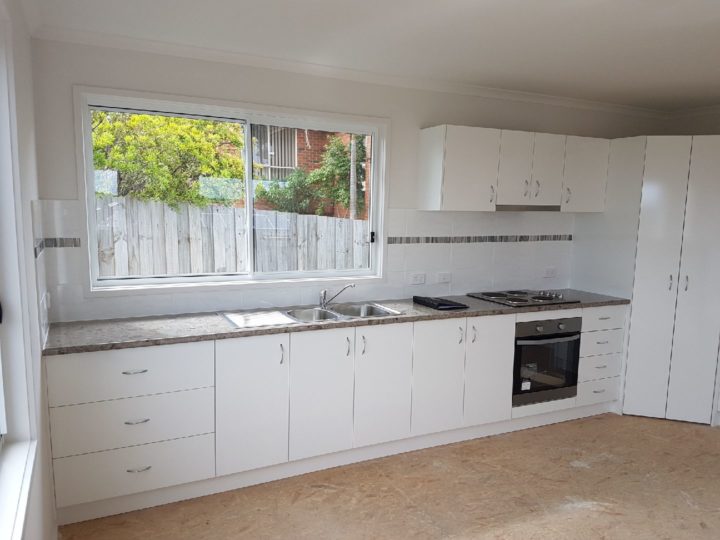 Bayswater Granny Flat
4 May, 2018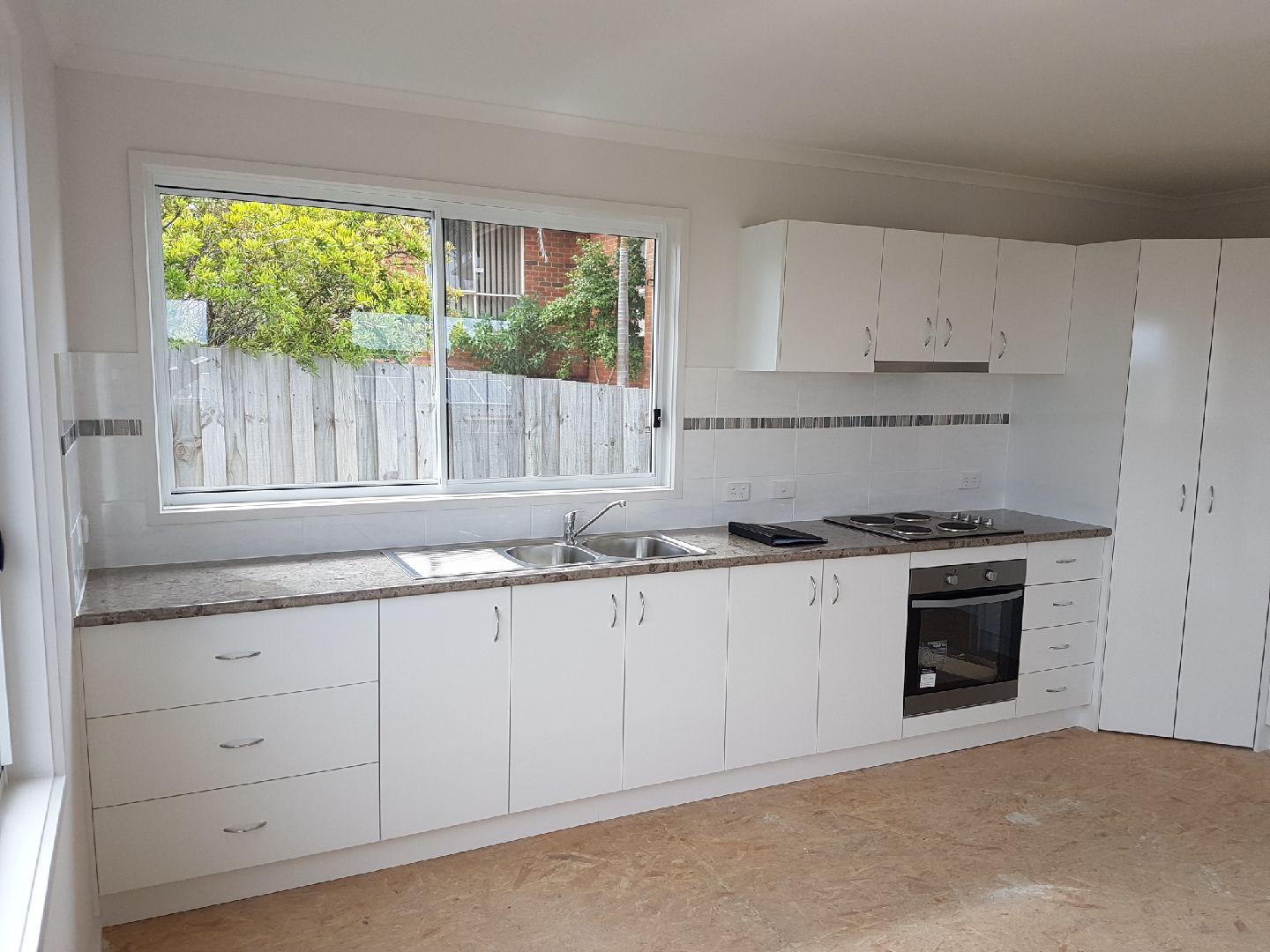 Bayswater Granny Flat – Kitchen Fit for a Family!
When we look back at the photos of this Bayswater granny flat, all we can say is "Wow"!
Why? Because from the outside it looks sweet and humble, but when you step inside, it expands into an open plan kitchen! One look at the kitchen of this Bayswater granny flat says it all.
It seems that no matter how much the owners of this Bayswater granny flat wanted to downsize, they didn't want to downsize their culinary hub. The kitchen is fit for a full-sized family, making it great for hosting gatherings and creating feasts for loved ones.
Not only do they have plenty of space, but they also have an abundance of natural light pouring in through the kitchen window and sliding door. The sliding door provides instant access to the outdoors, and we're pretty sure we'll see a nourishing herb garden or veggie patch outside this home in no time.
A closer look in the kitchen gives you a sense of the plentiful cupboard and pantry space, as well as the modern finish – white cabinets, natural-looking benchtops, stainless steel appliances and stunning tile detail.
The white cabinets and storage follow through to the laundry, with practical flooring, a double linen closet, and double trough with under sink storage.
This is a laundry that many families would be envious of!
The chrome tapware and door hardware reflect the consistency of the modern fittings and fixtures throughout the Bayswater granny flat.
We love the exterior too! The colour palette chosen by the owners is completely on trend, and the wrap-a-round porch gives them access to the outside via the main door as well as the glass sliding door in the kitchen.The height of the building is also a wonderful feature, ensuring that they will always get loads of natural light and lofty views.
At Premier Homes and Granny Flats, we have a huge selection of plans available. Contact us today to find out more, or pay us a visit at our Display Village in Bayswater North. Whether you're after a small one-bedroom granny flat, or a larger family home, we have something that will suit your needs and style.