Backyard Studios – Endless Possibilities
19 Jul, 2018
Sometimes the solution to your space woes is right in front of you! With backyard studios, Victorian families can make the most of their green space.
Backyard studios suit a multitude of purposes and come in many shapes and sizes. If you have a spot in your backyard, you can create a handy haven.
So, what do people use backyard studios for?
Study Zone
The kitchen table isn't always the best option for a household that includes teenagers, and for some reason they don't want to study in their bedrooms. Backyard studios make a great study zone for those high schoolers needing a dedicated learning space.
Home Office
This is a common use for backyard studios, and for good reason. It means that your business doesn't impact your home, and you have a clear line of separation between your work life and personal life.
Craft Space
Crafty people will tell you that their craft collections can take up quite a bit of space in the lounge or rumpus rooms. Having a separate craft zone is perfect for keeping your supplies contained, as well as providing a getaway for creative fun.
Games Room
The noisy, kid-filled games room has found a great new home – the backyard! Adding soundproofing to backyard studios makes them the ideal retreat for teens to escape with friends and hit the console!
Home Gym
This is another great use for backyard studios. It's like going to the gym and leaving the drudgery of housework or the demands of family life behind, while not actually having to leave the property! It's a brilliant way to separate your personal time from the rigours of daily life.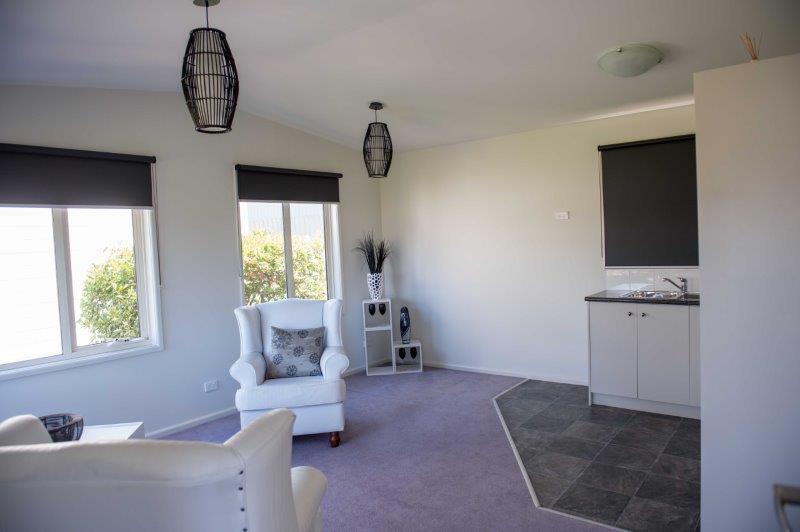 Premier Homes and Granny Flats can help you build your perfect backyard studio, making the most of your space. You can build a simple studio, or add a powder room and shower, so that it can also be a guest room when necessary – or the perfect pool house!
Contact us today to find out more about our range of Granny Flats and Detached Extensions, and don't forget to follow us on Facebook and Instagram.