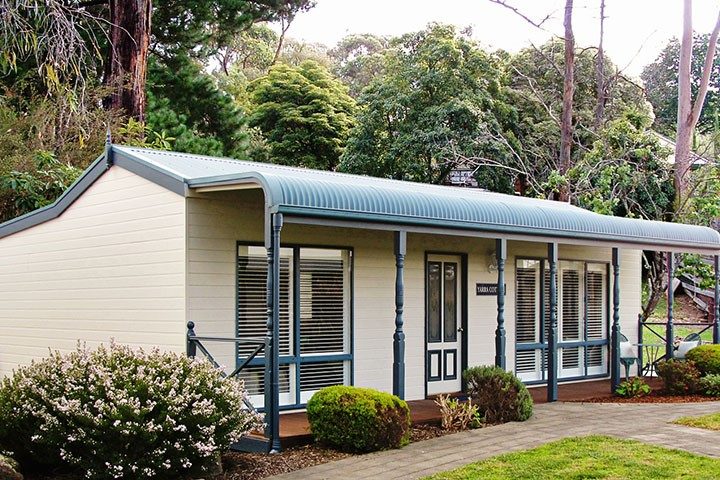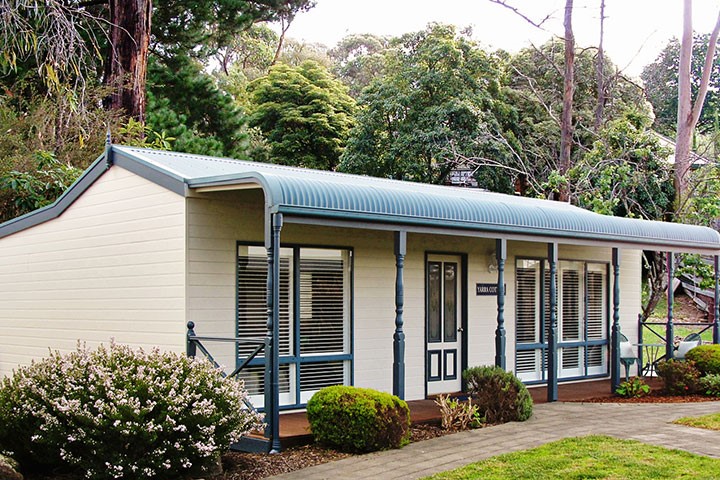 1 Bedroom Granny Flat Designs – A Personal Sanctuary
9 Aug, 2017
Living independently in a Granny Flat can be one of the best ways to release your creative desires!
At Premier Homes and Granny Flats you can turn your cosy flat into your dream home with our beautiful 1 bedroom Granny Flat designs.
Traditional
The optional high-pitched roof with skillion and deep curved Bullnose Verandah gives the Yarra Cottage a modern twist to the timeless lines of an original Miners Cottage from a time gone by.Reminiscent of a fairy-tale cottage in the woods, this Granny Flat is pleasant and welcoming.
If you have a taste for classic designs, our Yarra Cottage is a great example of a traditional Granny Flat layout.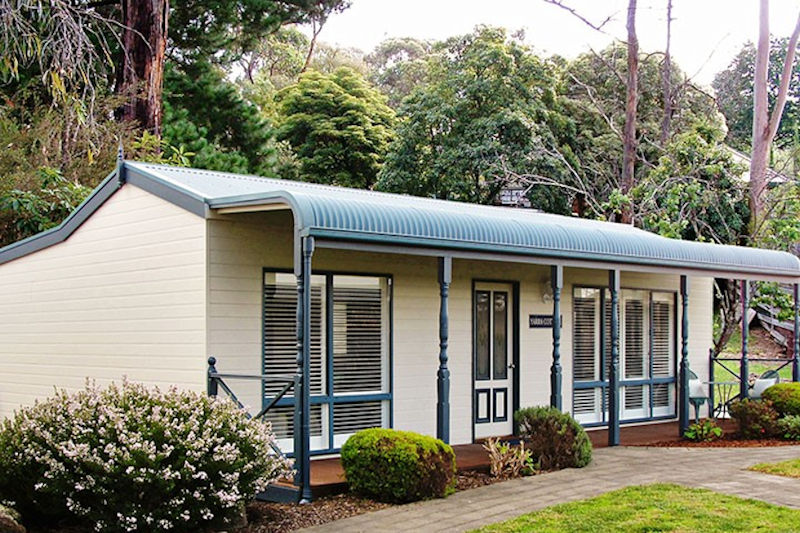 The inside is a very different story though – with both the European Style Kitchen and
Ensuite Bathroom featuring stylish up to date layouts and modern appliances. Life in this cottage will be very different to that of our forebears.
With a huge Shower, Walk-in Robe and the Luxury Kitchen you will feel spoiled.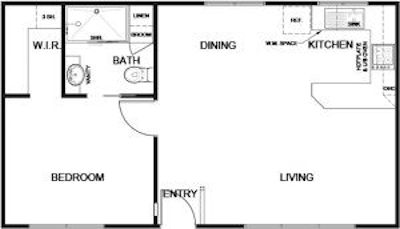 Everything a sole tenant will need is within reach with this basic floor plan. This 1 bedroom Granny Flat is great for all individuals looking for some personal space – from students looking for a modest flat to elderly tenants searching for a peaceful and minimalistic home.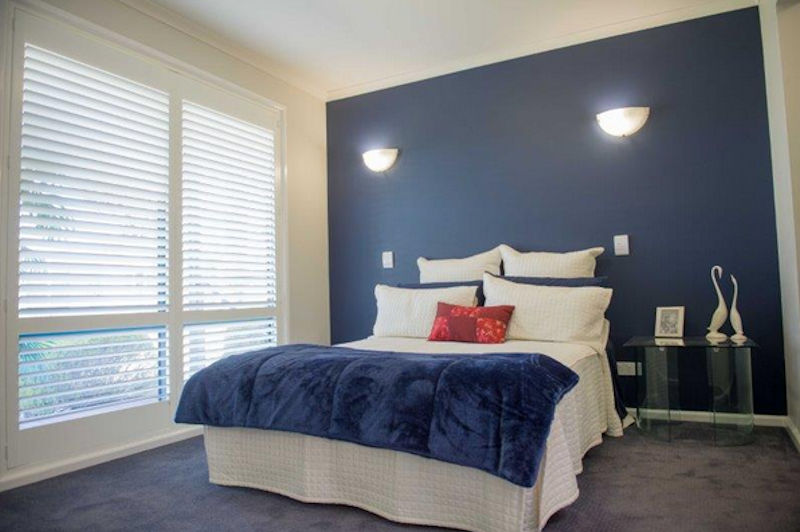 The rooms can be designed and decorated to any taste – whether deciding to stay with the European theme or adding some modern flare – such as this dark blue feature wall in the main bedroom!
Modern
Amongst our 1 bedroom Granny Flat designs, we have some modern editions including the Lyndhurst Granny Flat.
The exterior incorporates contemporary and in-style colour palettes – namely these various grey tones, creating a futuristic and fresh appeal. The geometric design of its clean, straight lines harmonizes with the asymmetric floor plan design of this Granny Flat.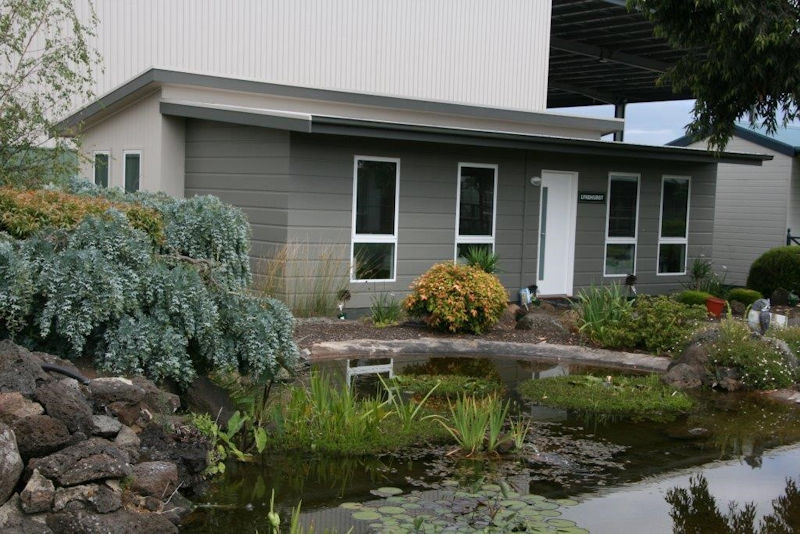 The main quirky feature of this flat includes the 'L' shaped living space, with the dining space taking up the upper area situated in the alcove – offering a great view during dinner through the two floor to ceiling windows!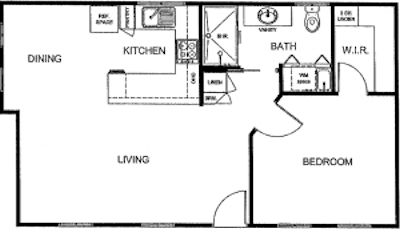 The main bedroom is spacious and airy! The large windows offer a beautiful view once again, with the added option of blinds for privacy. This brings a fresh and modern feel to the bedroom.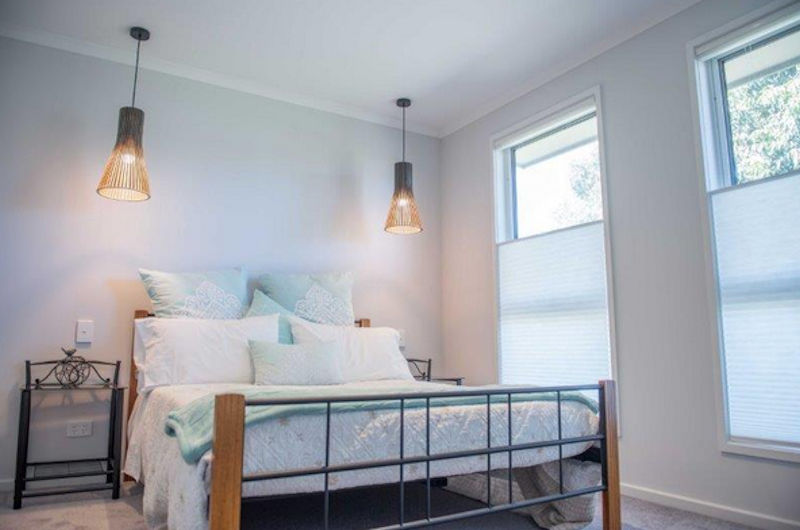 We have a variety of 1 bedroom Granny Flat designs available to choose from, ranging from the complete traditional package to something new and contemporary – the choice is up to you!
For more ideas and inspiration see our other 1 bedroom Granny Flat designs.
To take a look at our Granny Flats in person, visit our Bayswater North Display Village at:
110 Canterbury Rd, Bayswater North, VIC 3153.
Or contact us today at Premier Homes and Granny Flats.