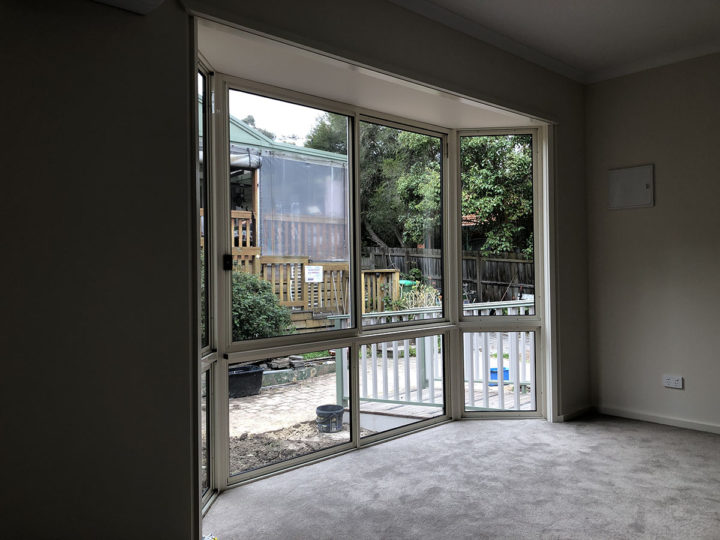 The Popular Wattle Ridge, Customised To Your Needs
17 Dec, 2019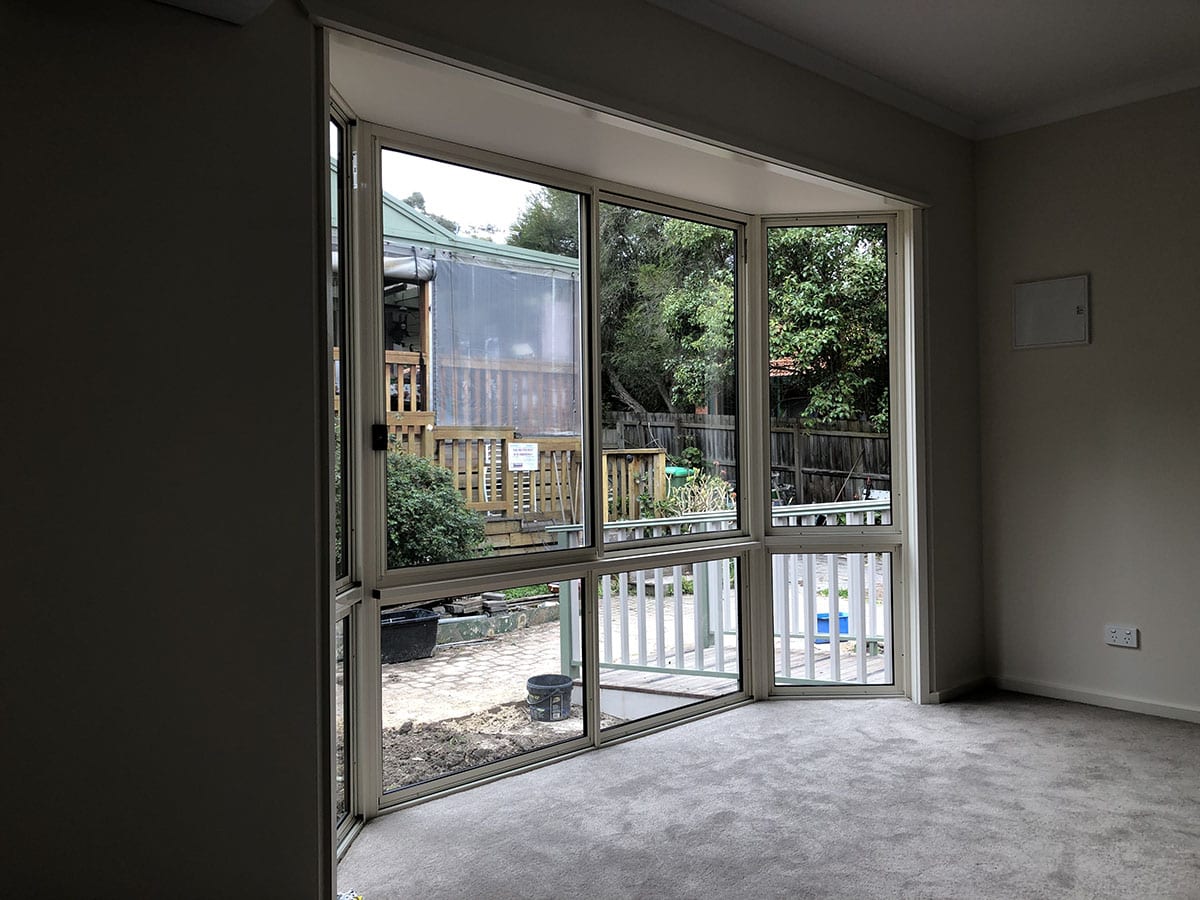 Here at Premier Homes and Granny Flats, we understand that everybody has different needs and we endeavour to create homes and granny flats that are tailor-made for each individual client. With a strong focus on helping families keep their loved ones close, Premier Homes specialise in building houses and Dependent Persons' Units (DPUs/granny flats) that cater to people in the aged community, as well as people living with disabilities.
Each design we offer here at Premier Homes is fully customisable. We offer a range of upgrades and extras to help accommodate a range of needs and lifestyles, including: access ramps, grab rails, specialised non-slip flooring for bathrooms and other wet areas, low lip extra wide doorways and shower screens, easy turn taps and lower light switches and bench tops, just to name a few. Being a custom builder means that we have the ability to collaborate with our clients to build houses and granny flats that are specifically designed to suit their needs and their lifestyle.
Premier Homes and Granny Flats offer a wide range of styles and designs, from one bedroom granny flats, all the way through to four and five bedroom homes. While each design may be different from each other, what they do have in common is that they are all built using the highest quality products, by highly skilled builders. No matter the size, shape or style, we guarantee that your new house or granny flat will certainly feel like home. We truly have something for everyone.
As we know, people have favourites. Be it a favourite movie, chocolate bar or pastime. The same goes for home designs. This is why we have ten of the best-selling granny flat and house designs on permanent display in our Bayswater North display village.
Did you know that the Wattle Ridge is our most popular 2 bedroom granny flat design? With ample living space, separate laundry, bathroom and toilet facilities and a beautiful, well-designed kitchen, the Wattle Ridge has a lot to offer.
This recent Hand Over in Kilsyth perfectly showcases the Wattle Ridge design, with a customised kitchen and toilet facility, as well as some of the safety up-grades featured in the bathroom. Take a look through the following images to gain some useful, real-life insight into how we build our homes to suit our clients. For further information, you can contact us here, or visit us at our display village, located at 110 Canterbury Rd, Bayswater North.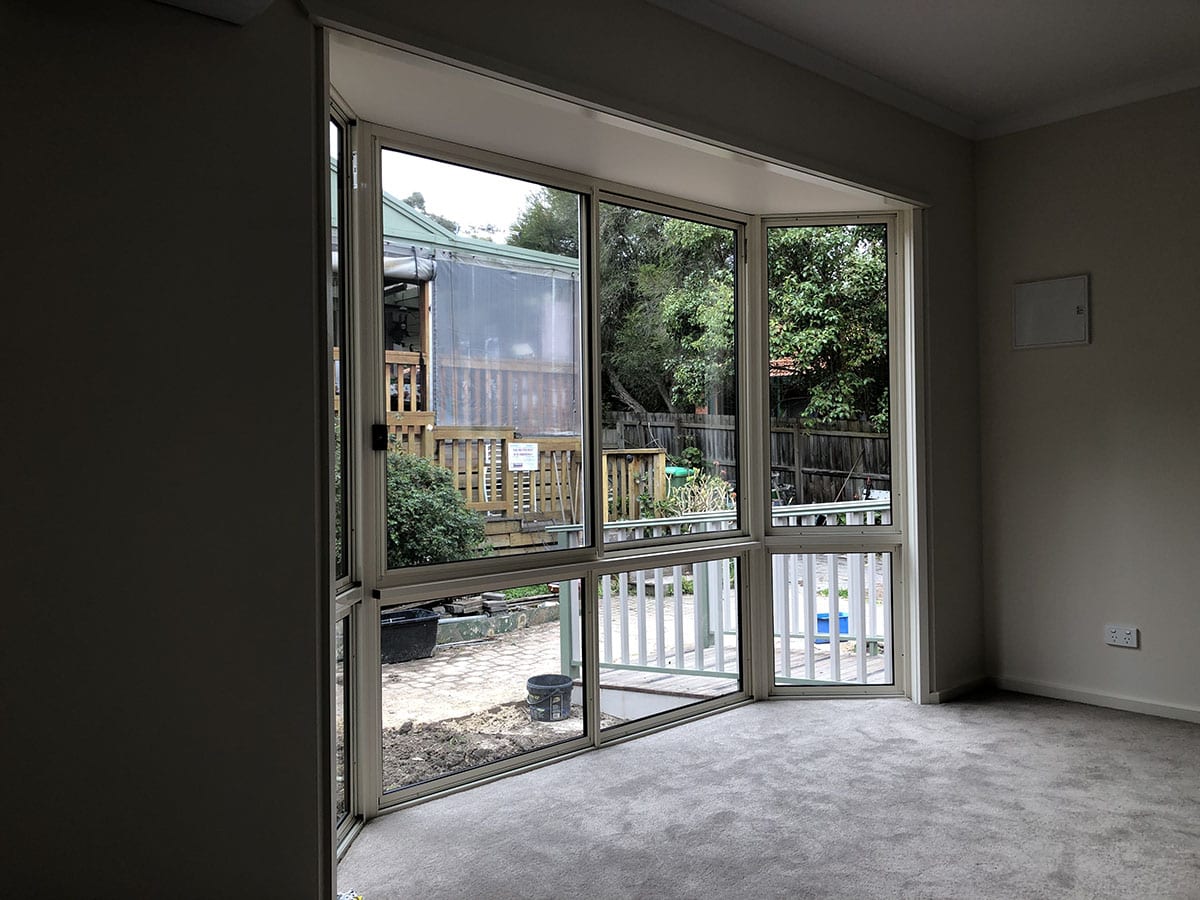 As seen through the beautiful bay window (a standard feature of our Wattle Ridge granny flat): This shot is a great example of just how close we can build to the existing dwelling, and how capable we are at working on properties with restricted access. Imagine the comfort and security of having your loved ones living close by.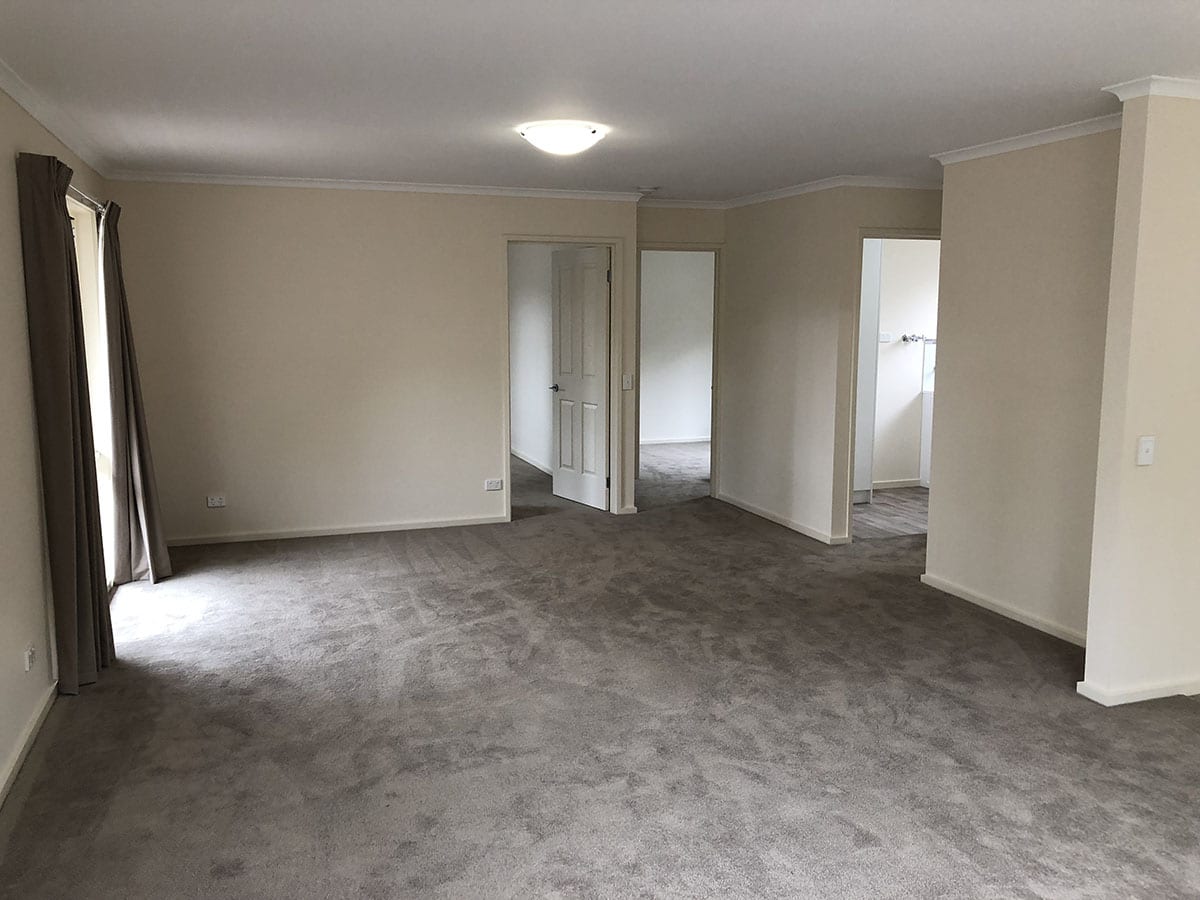 The living room is spacious, well-lit with natural light and made all the more cosy and welcoming with the beautiful, plush carpet. This is a great space to spend time with family, or relax and read a book.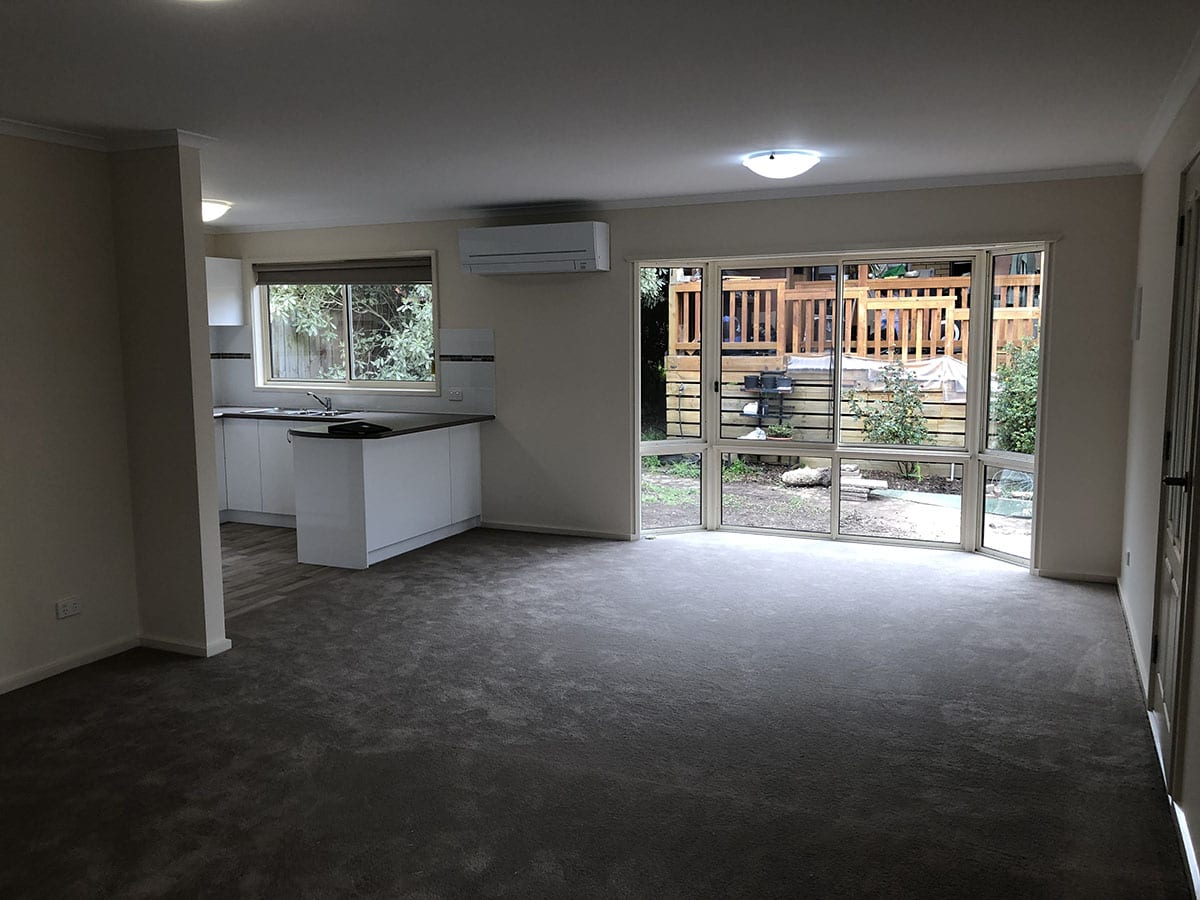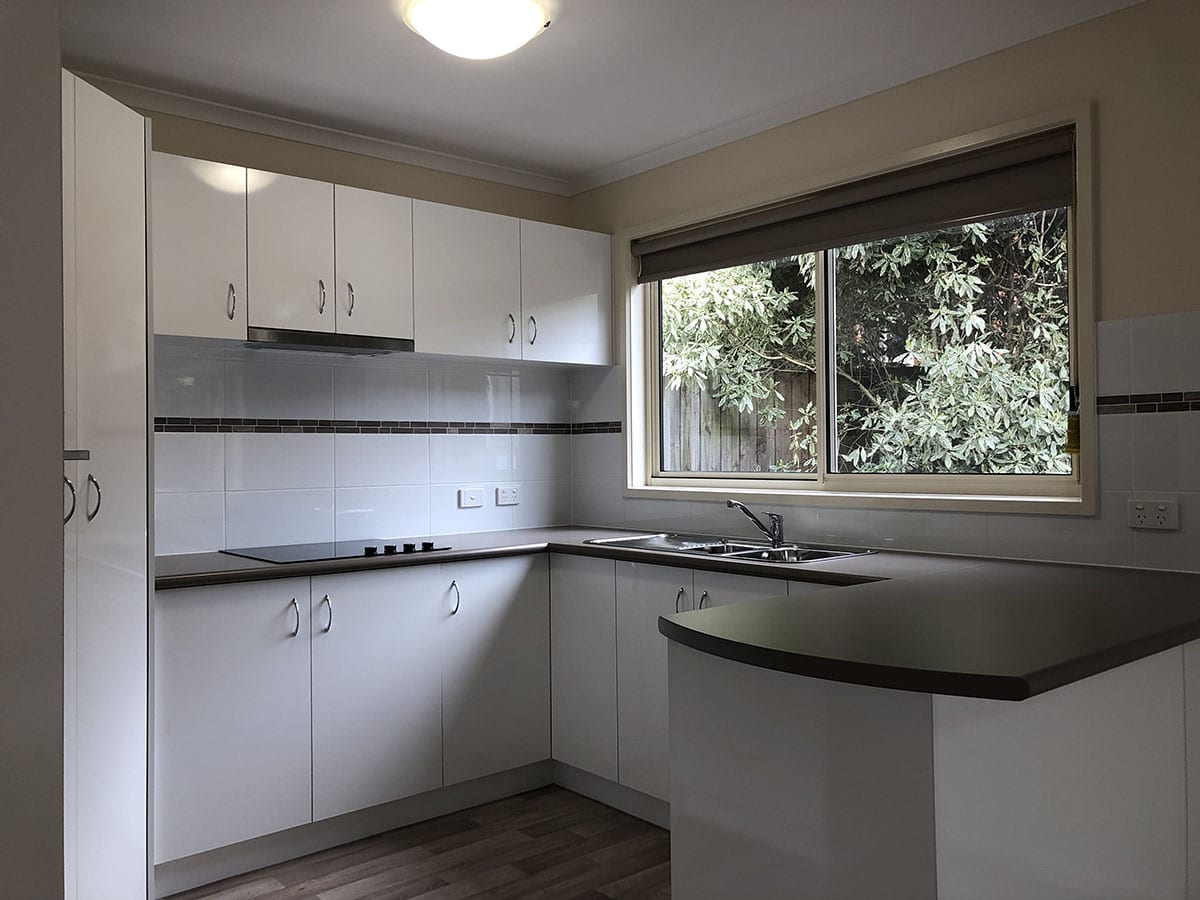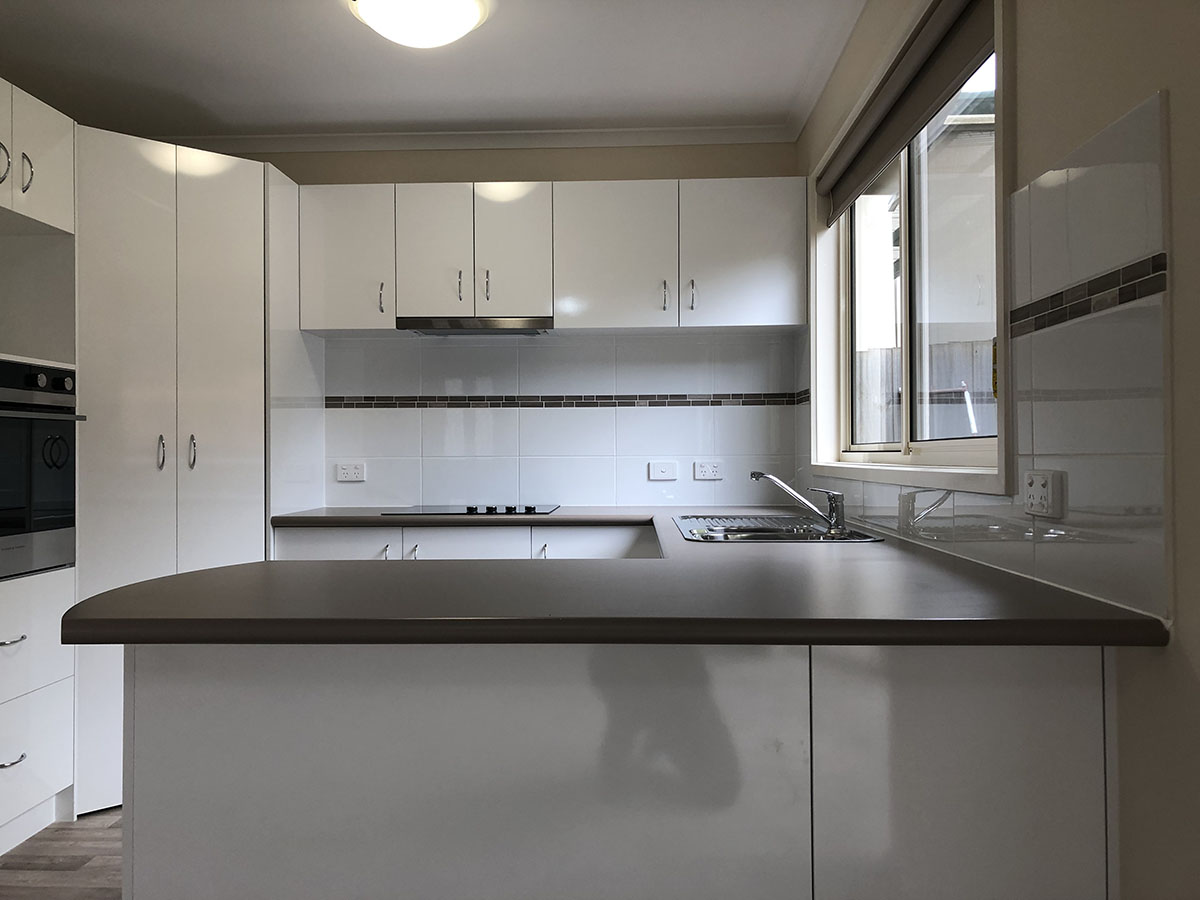 The kitchen has been customised to include a corner pantry and a wall oven. The contrast between the high-gloss finish on the cabinetry and the matte finish on the bench top works well to create a work-space that feels open and fresh.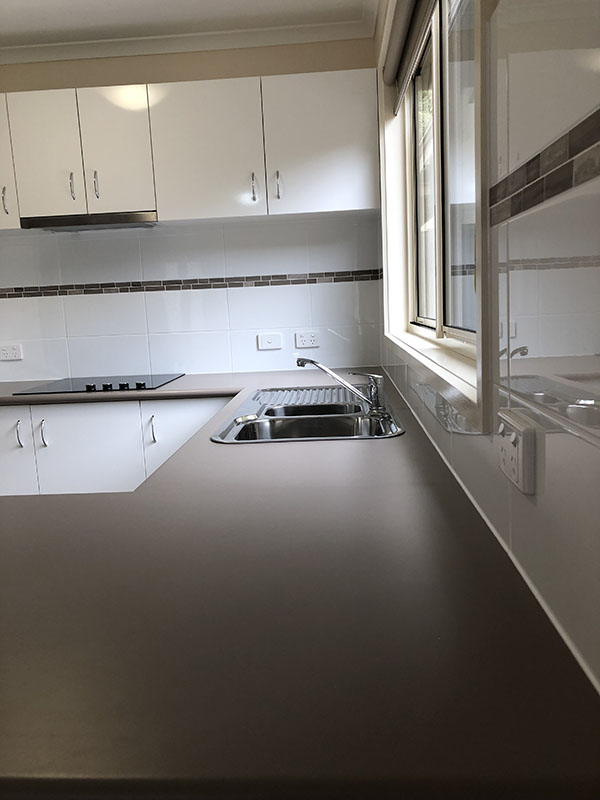 Ample bench space is always a desirable feature to any kitchen. The ceramic cooktop is sleek, stylish and is of easy-to-clean-up grade.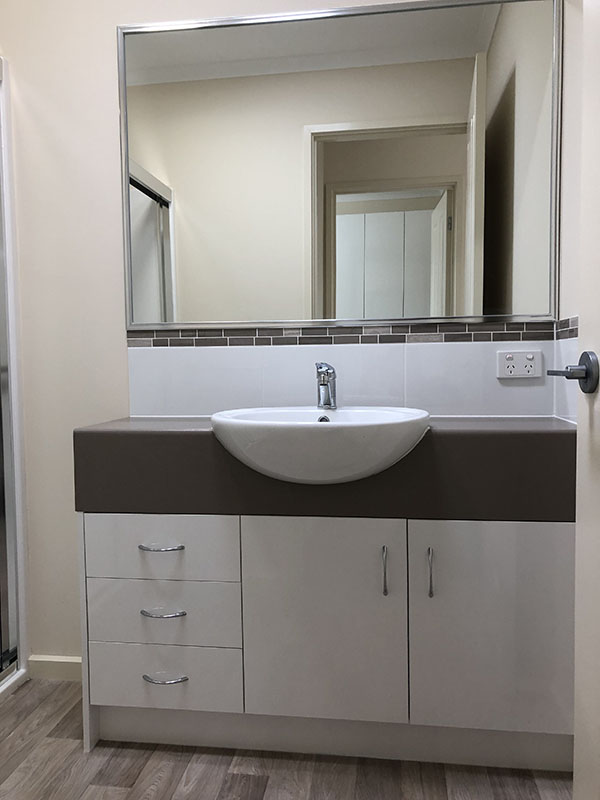 The bathroom vanity boats plenty of storage and a huge, framed wall mirror. The semi-recessed basin and easy-turn tap is a great choice for those using mobility devices that may otherwise find accessing a fully-recessed basin somewhat cumbersome.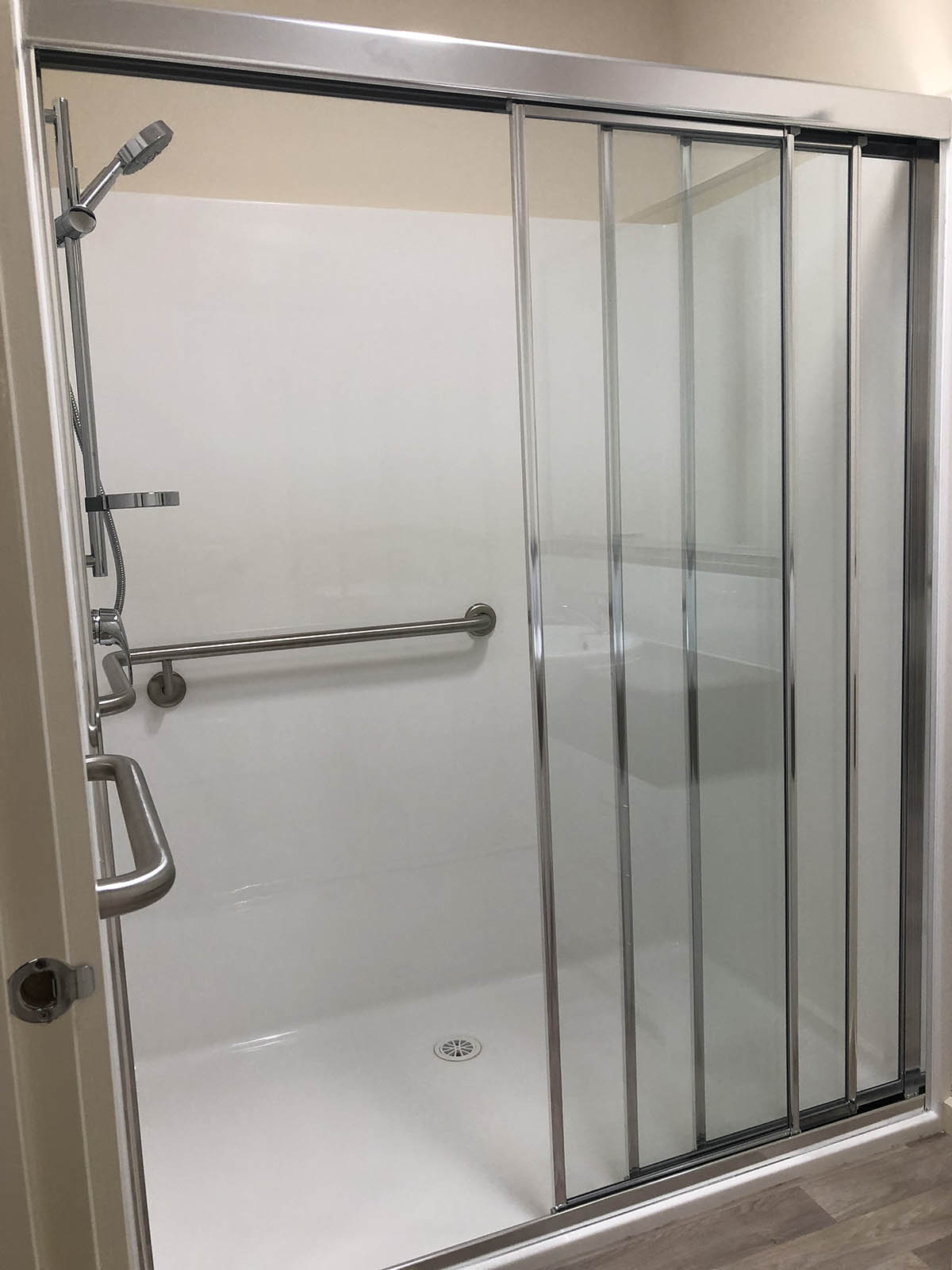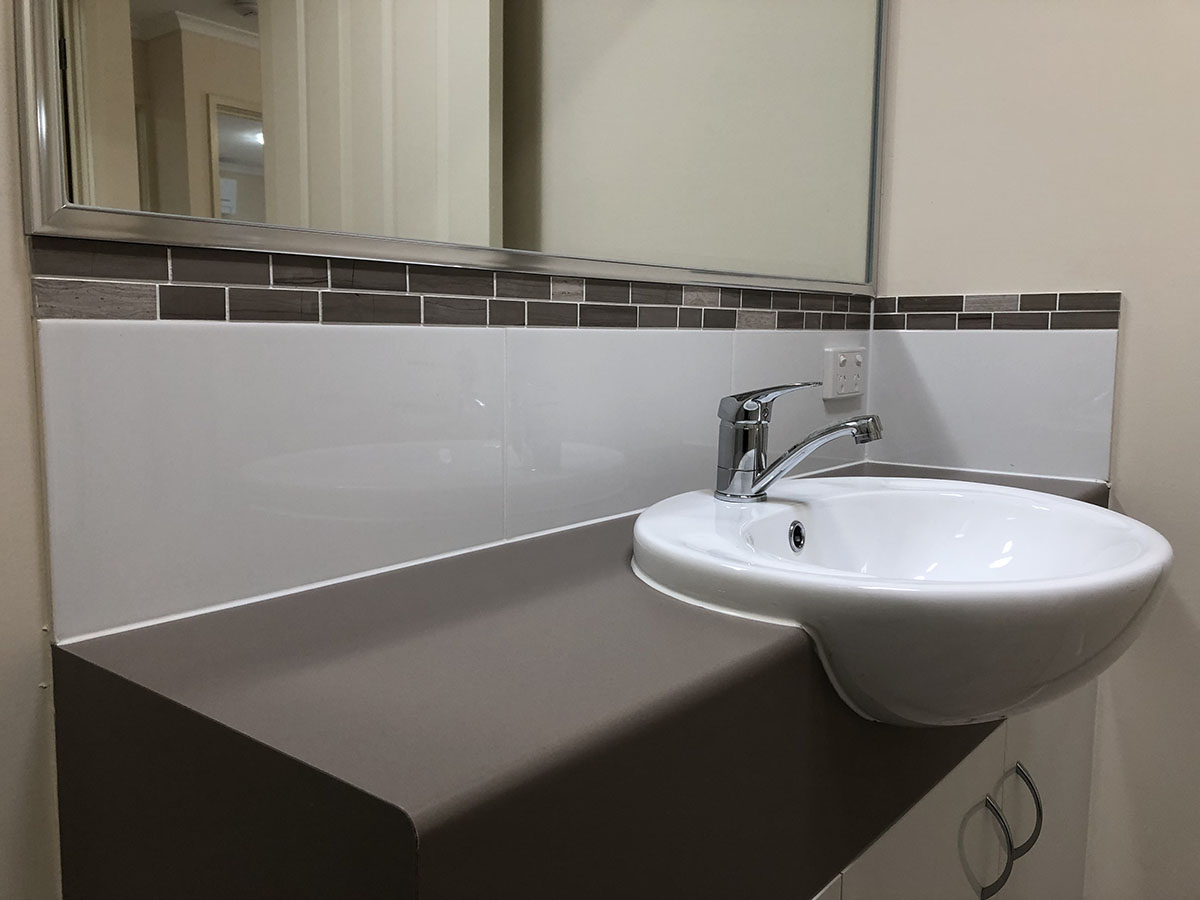 The extra wide shower is our standard molded fiberglass shell, with a low-lip base with a sliding screen. Several up-grades have been added to allow for safe and easy disabled access, namely the hospital-grade grab rails and hand shower on rail. An easy-turn flick-mixer tap will also help to make this shower user-friendly.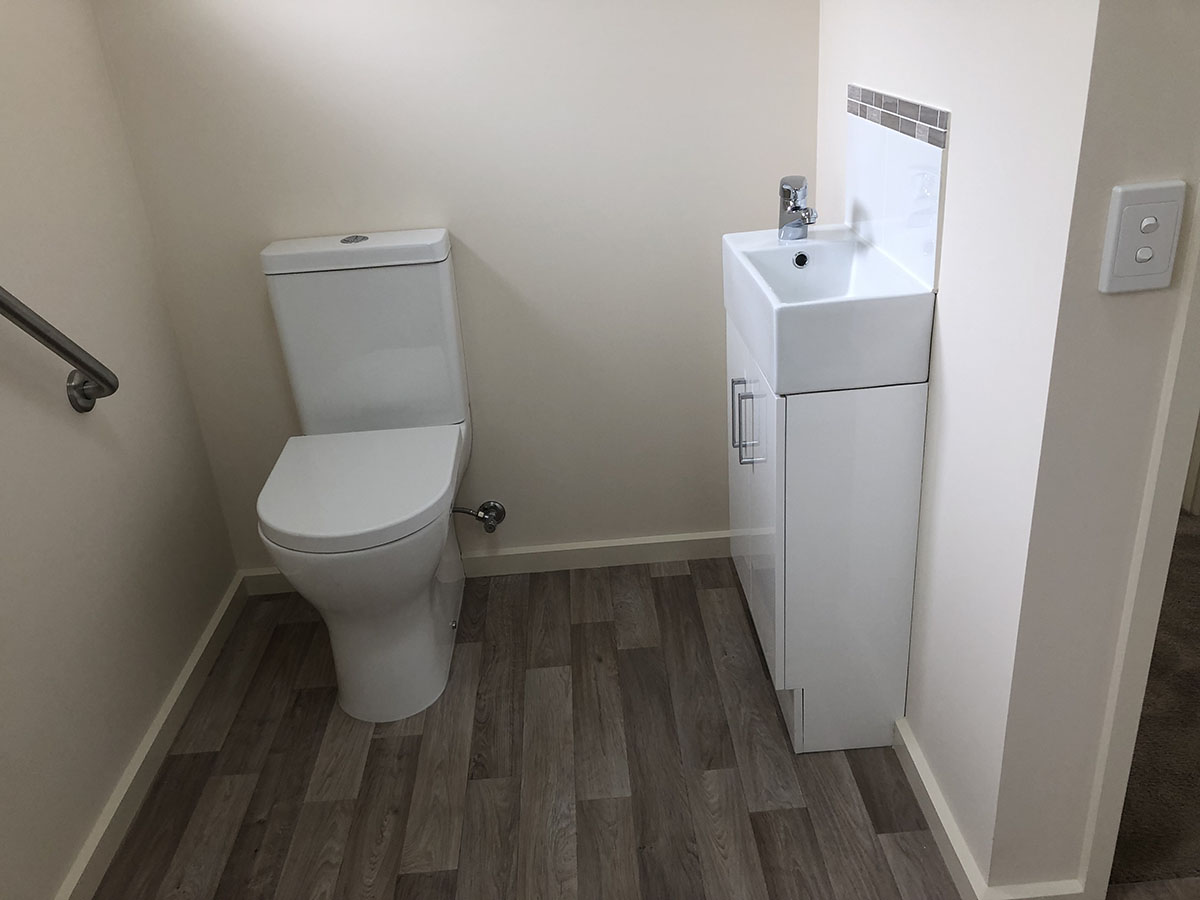 The customised position of the toilet facility ensures plenty of room for easy access for wheelchairs and other mobility devices. With a grab rail for extra safety and assistance and a wash-basin for convenience, the laundry location of this toilet is perfect for the specific needs of the residents.