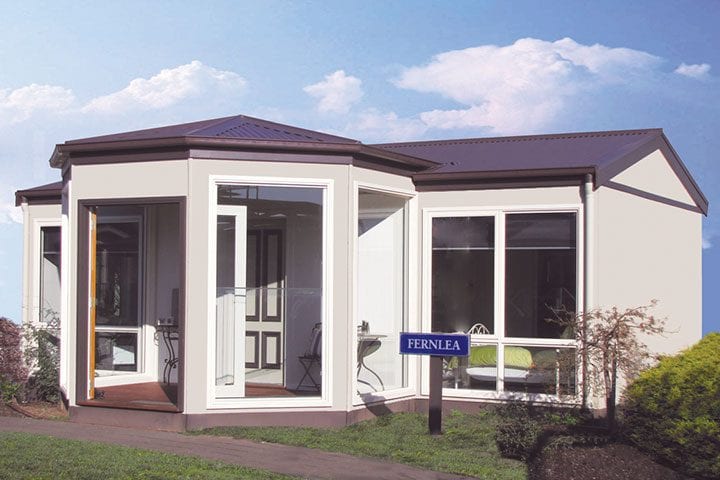 The Fernlea – A Granny Flat Feature Like You've Never Seen Before
26 Jun, 2018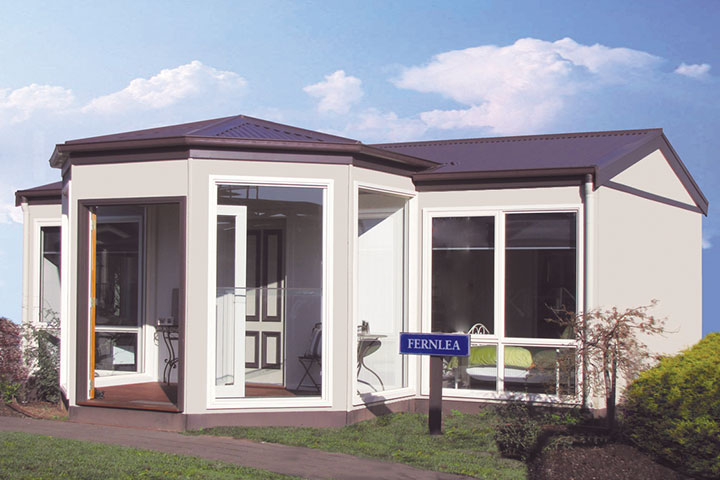 This jaw-dropping granny flat feature, entitled 'the Fernlea', reinvents the wheel in its unique design. It catches eyes and captures hearts in its structure, which is archetypal for a variety of people of different interests, is undoubtedly its defining feature.
The colour palette on the outside of this granny flat feature is relatively understated, allowing the bold structure of the house to be its defining feature. Adding sleek elegance, the roof, in its wine-like colour, shines against the grey and white. This gorgeous colour is brought out by the green in the lawn, and mirrored in a charming pathway to the entrance.
The windows are the most striking part of the Fernlea's design. In this particular space windows allow a high influx of natural light in several rooms, allowing the space to remain intimate but feel cozier. The windows further brighten the dome structure, which forms the entryway of the granny flat feature. It is a brilliant little section of the space, with so many potential uses. An easel could easily be setup there, or a small table for playing board games atop.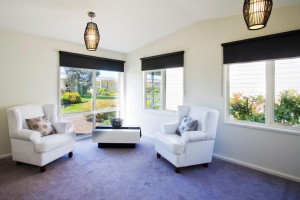 The bedroom is large enough to fit a double or queen-size bed, and allows residents to wake up to the morning sun. However, the living room is the most impressive space within this granny flat feature. Charmingly furnished with two white armchairs, it is a relatively spacious room where residents can enjoy a book or film.
At Premier Homes and Granny Flats, our designs are exciting and fresh. We can adjust the size of many of our plans to fit your property and your needs, and we know that a space does not have to be forgettable just because it is small. To find out more, contact us today, or come visit us at our Display Village in Bayswater North.