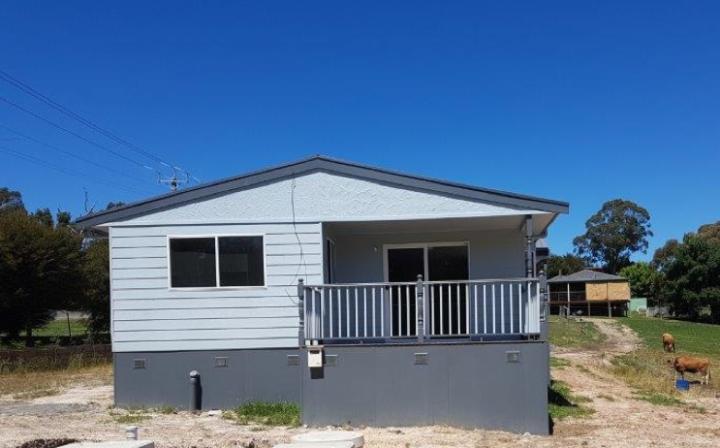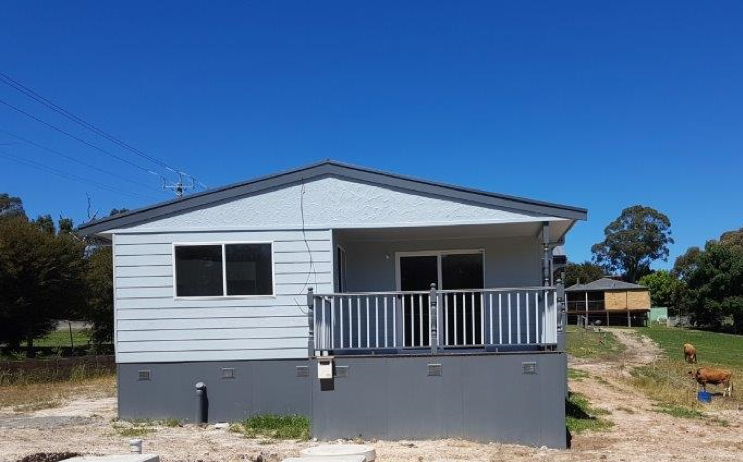 Woori Yallock Granny Flat – A Charming Tree Change in the Yarra Valley
7 Apr, 2018
Are you looking for a tree change?  This Woori Yallock granny flat is just right, with a combination of cottage charm and downsized bliss.
Set on an expansive farming property in the glorious Yarra Valley, this Woori Yallock granny flat overlooks the open paddocks and surrounding greenery.
It is as practical as it is luxurious.  With space being no issue, the owners chose to build a ranch style dwelling, complete with a double garage.
Check out our other ranch style granny flats in Willow Grove  and Narre Warren.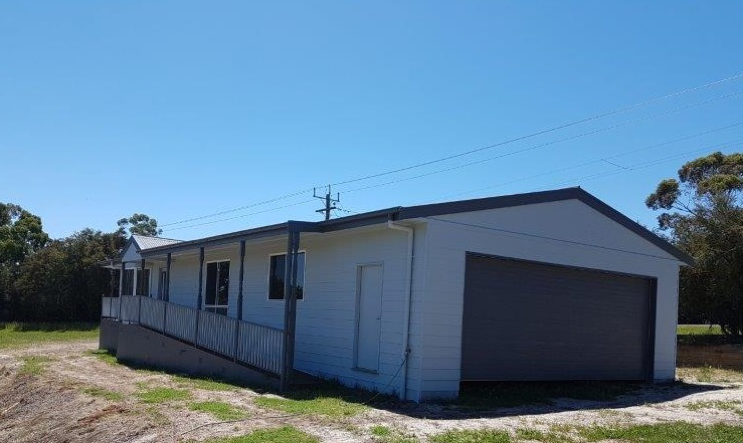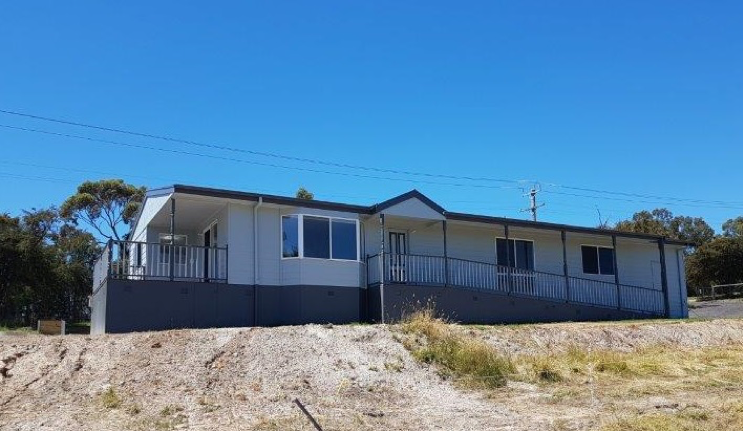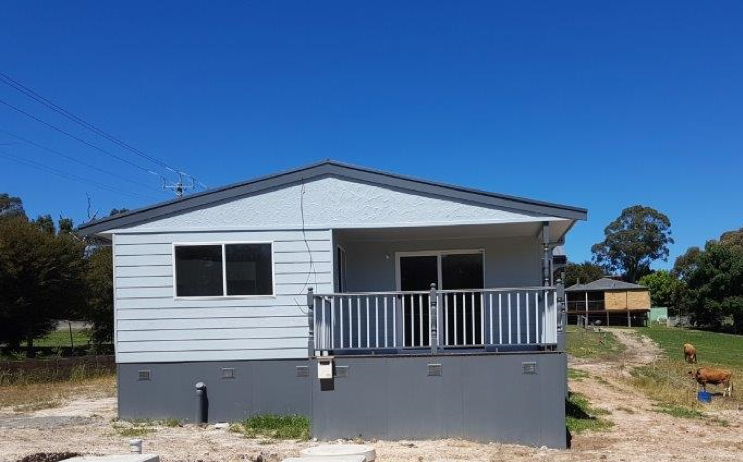 Yes, this Woori Yallock granny flat has a connected double garage!  Now that's really something to be enthusiastic about.
You can tell just by looking at the exterior that it is a home to be happy in.  There is no shortage of large windows to let in precious sunlight throughout the year, while the generous verandahs create the perfect blend of outdoor living and sun protection in summer.
Many of us will remember old-school granny flats as small, dimly lit dwellings tucked into the corner of a backyard, with limited windows, pokey kitchens and cheap fittings.
The granny flats of today are far from that, and have all of the wonderful features of modern homes.  Not only that, but you have the same exciting choices when it comes to colour schemes, fittings and fixtures.
When it comes to exterior colours, the owners opted for one of the most popular colour schemes today.  The soft grey contrasts perfectly with the deep blue-grey of the gutters and garage door.
The double garage has been built under the roofline of the Woori Yallock granny flat, with a separate external access door.  This is just the ticket for keeping the occupants' cars protected from the elements, or storing any extra items that don't quite fit in their new home.
Premier Homes and Granny Flats are the leading granny flat builders in Victoria, and are the experts in creating homes that suit any stage of life.
Contact Premier Homes and Granny Flats today, or pop into our display village in Bayswater North.  We can help you achieve the tree change you have been craving!