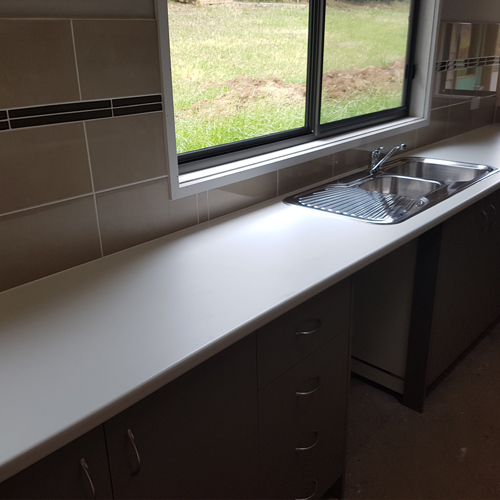 Willow Grove House – Quality Finishes in a Country Hideaway
28 Nov, 2017
Are you dreaming of a simple life surrounded by nature?  These Willow Grove House owners did too, and look at them now!
Tucked away in an idyllic country landscape you will find a stunning Willow Grove House.  Just northwest of Moe, in the heart of Victoria's Gippsland region, this home is proof that the simplicity of country living doesn't mean you need to compromise on great design and quality finishes.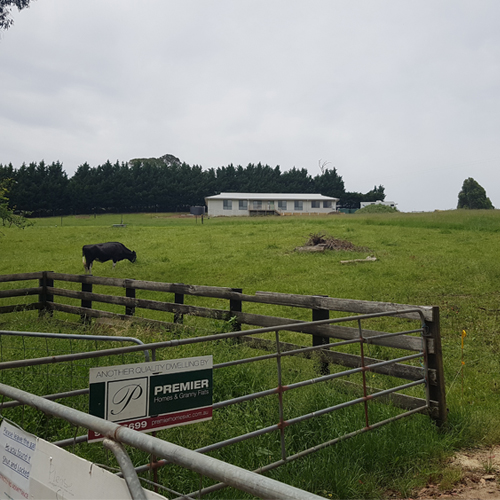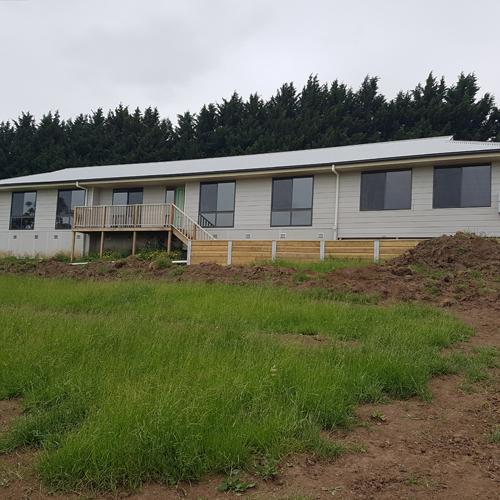 Just take a look at this beautiful scene!  With so much land and greenery, it makes sense to have a home that is easy to maintain, while still giving you all the modern touches that city-dwellers have come to expect.
At the end of a busy day on the land, the residents can relax in their cosy Willow Grove House, and re-energise before the morning.
The front of the home gives you a taste of what you'll find inside.  Huge windows across the entire raised façade let the natural light flood into the home, and allow those inside to take advantage of the serene views.
The front porch and entrance also provide enough space for an outdoor setting, perfect for that morning cuppa, or a sunny lunch spot.
There is also an attached double garage, for convenience and extra storage.
Around the rear of this Willow Grove House, there are generous water tanks, boosting its sustainability.  The light colour of the roof is also a clever design choice, as it reflects the heat and helps to keep things cool in summer.
The dense trees behind the dwelling add to the aesthetic, providing contrast and breaking up the view of the grassy, rolling paddocks.
What about the interior?  A modern colour palette in warm browns adds to the Willow Grove House cosy appeal.  The kitchen boasts plenty of storage, substantial bench space, power points, and windows that overlook the landscape.  It goes without saying that the interior reflects the quality finishes and standards that the team at Premier Homes & Granny Flats is known for!
Whether it's the Gippsland area, or one of Victoria's other beautiful farming regions, there is an abundance of affordable land for anyone considering a country change. Premier Homes & Granny Flats has a variety of Granny Flat and house designs that would make the perfect addition to any tranquil property.
So if your heart is longing for the open spaces of rural living, or you simply like to increase living space in your suburban backyard, contact Premier Homes & Granny Flats today.  Comfortable, quality living is just a phone call or click away!