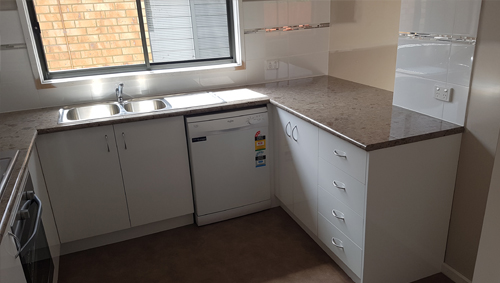 Whittlesea Granny Flats – Bathrooms and Kitchens Galore
19 Nov, 2017
Whittlesea Granny Flats – Bathrooms and Kitchens Galore
What is a Granny Flat without the necessities? It is one thing to have a spare room in your backyard; it is another to have a fully functioning Granny Flat! Limited backyard space is not an issue, this Whittlesea Granny Flat is a great example of how a restricted space can have full and functional features.
Firstly, we will take a look at the kitchen. This Whittlesea Granny Flat includes a 'U' shaped kitchen bench with all utilities in reach; the oven, the sink and the dishwasher. It has a simple elegant theme, with its clean-cut white cabinetry & complementary neutral brown benchtop. These warm colour tones give a welcoming feel to the space, our generously sized windows allow lots of light inside to open up the space even more. The white splashback tiles make the room feel even more open, tying in nicely with the cabinetry & allowing the benchtop to make a statement.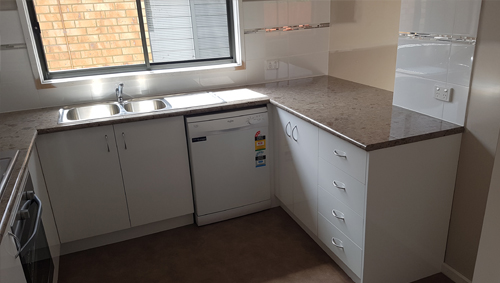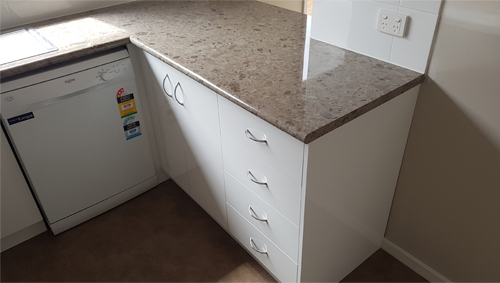 Next, we have the beautiful ensuite bathroom. The dual-access bathroom allows it to be used for not only yourself through your bedroom, but also for visitors through the main area. The bathroom has a slightly different theme, but maintains a sense of unification with its colours. The wooden looking floors blend beautifully with the walls and the bathroom benchtop. This bathroom has a splashback feature similar to the kitchen, however has a lovely contrasting dark tile running across the area. This gives the bathroom a focal point and makes the lighter areas of the space seem bigger and brighter – who doesn't love a spacious and luscious bathroom?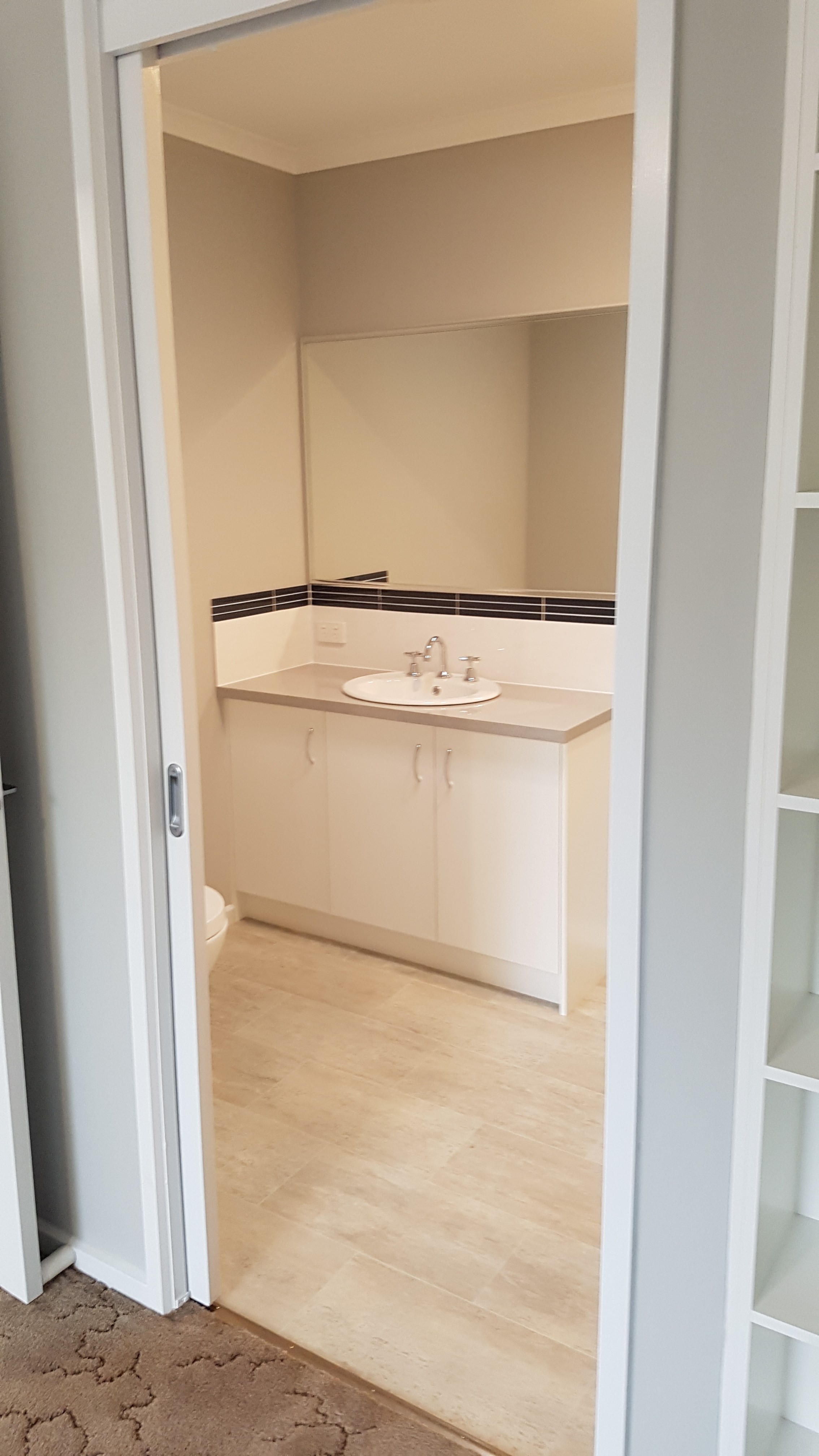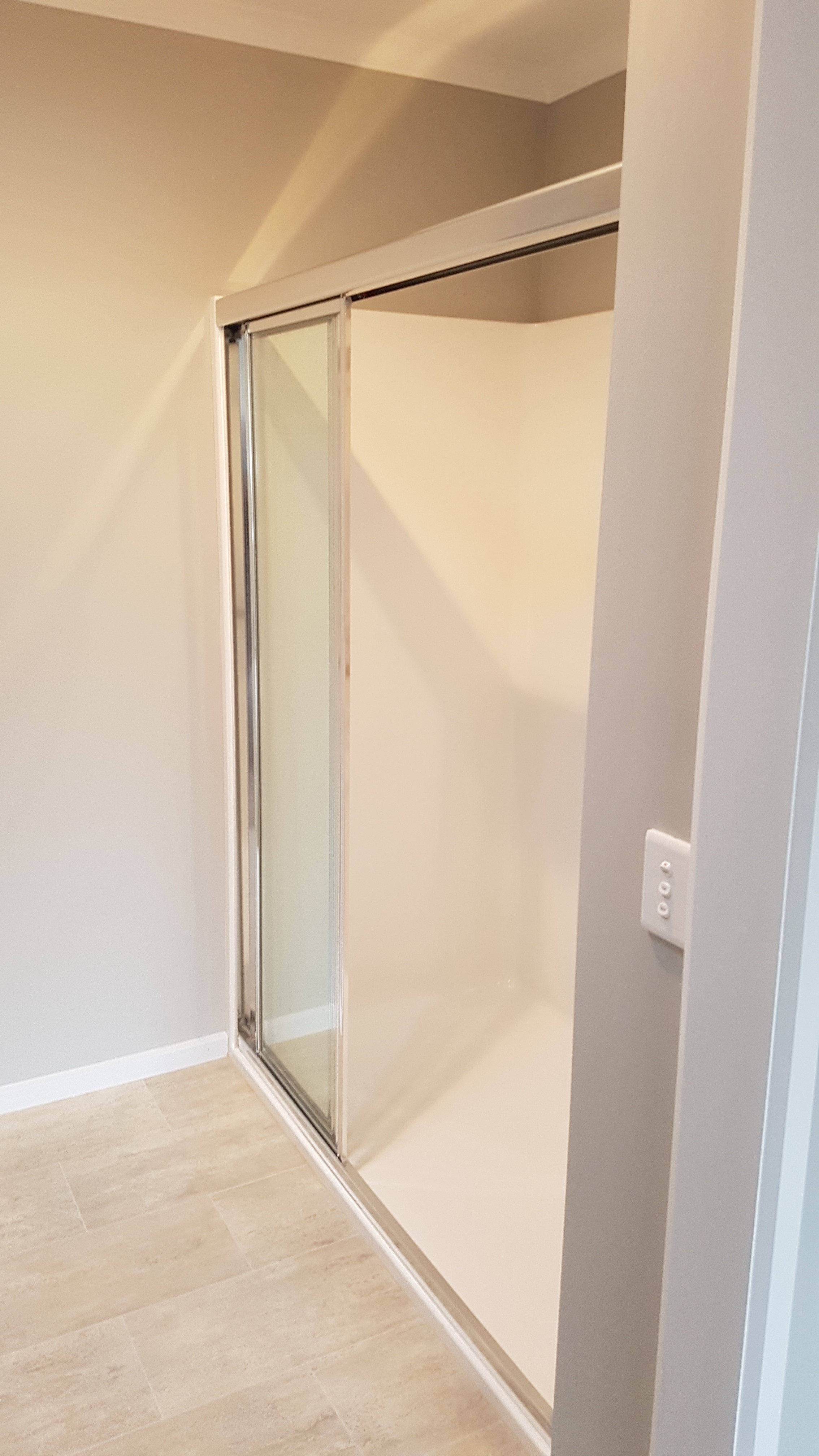 Both the bathroom and kitchen of this Whittlesea Granny Flat have one thing in common – accessibility! The 'U' shaped benchtops in the kitchen offer lots of room to move around, and the dual-access entry with wide bathroom space creates a bigger feel to the room. Granny Flat designs such as this Whittlesea Granny Flat are ideal for occupants that need wheelchair accessibility or elderly loved ones.
We love our Granny Flats and we pride ourselves in designing optimal spaces for your needs. Contact us at Premier Homes and Granny Flats for more information.