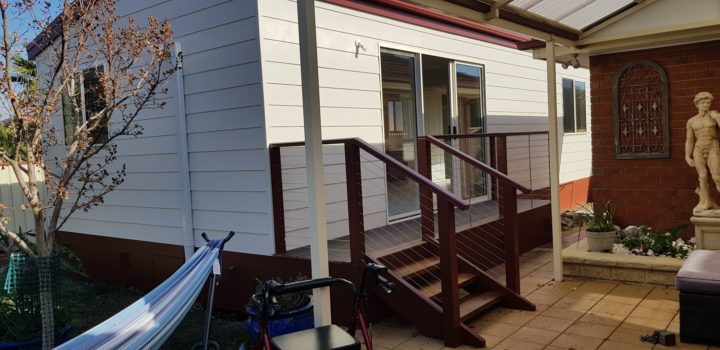 Taylors Hill Granny Flat – Perfectly Blended
5 Aug, 2018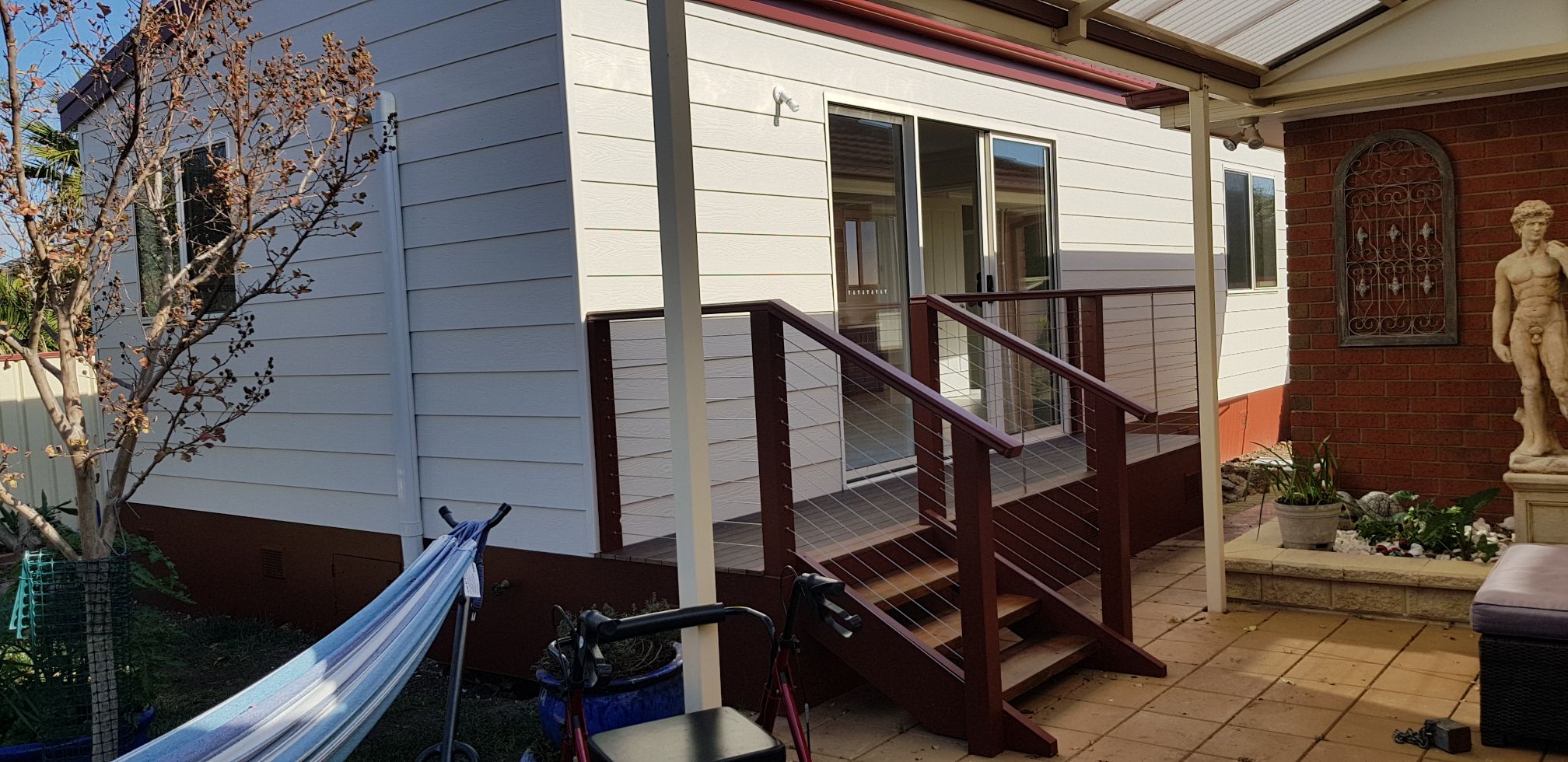 Taylors Hill Granny Flat
Sleek, modern. A great work of design. A building which stands on its own, providing not just an additional living space, but a home. These are not ways commonly used to describe a granny flat, and yet this Taylors Hill granny flat is all of these things and more.
A clever use of colour palette on the exterior of the Taylors Hill granny flat allows it to seamlessly exist on the property. The deck and roof, both a rich, earthy brown in colour, perfectly match the rusty brick on the main house. The wooden panelling is painted a simple off-white, which sings against the rich colouring of the deck.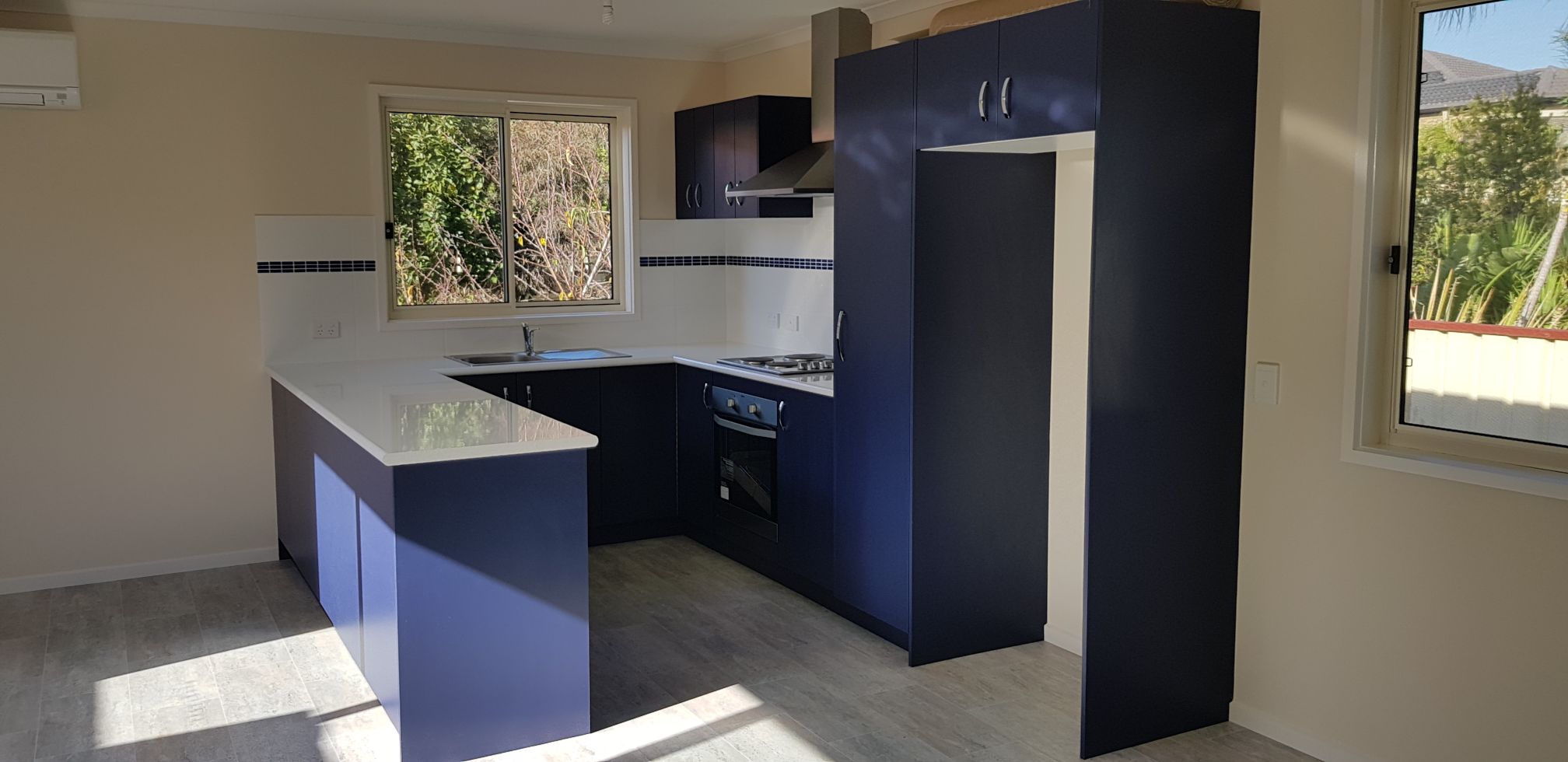 A small staircase, with railings on either side, allows for this Taylors Hill granny flat to be easily accessible to people of most ages and abilities. The steps are not too far apart, so an elderly resident could take their time and safely enter and exit the flat at their own pace. The deck itself is large enough to support a quaint herb garden or a potted plant, or any personal creative touches that the residents so choose.
The bathroom in this granny flat is its true crowning glory. A sizeable shower, with a rail installed for support, is a glorious feature of this room. The blue cabinet below the sink is a bold addition. It's cool yet eye-catching tone along with the modern grey floor gives a certain personality. A window is positioned above the sink, allowing for natural light to flood the room and air ventilation to occur. One can watch the sunrise as they brush their teeth in the morning.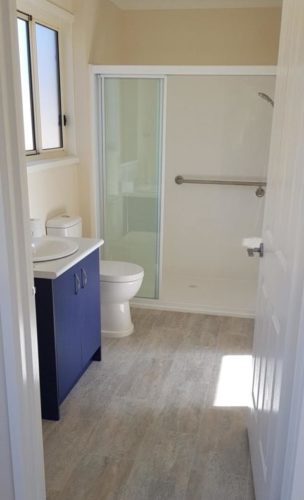 Want to see more? Come see the folks from Premier Homes and Granny Flats at our Display Village in Bayswater North or contact us today!