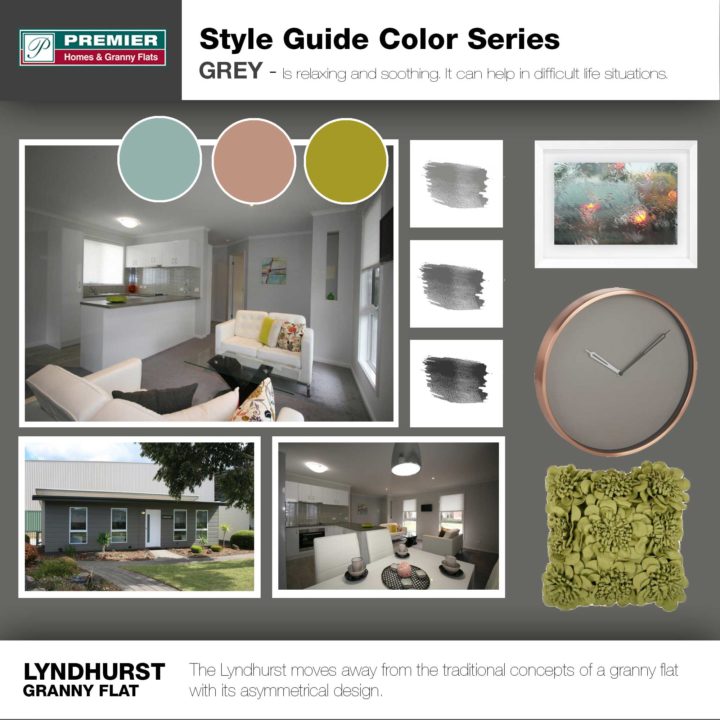 Style Guide Color Series – GREY Granny Flats Melbourne
26 Oct, 2016
GREY Granny Flats Melbourne – Over the recent years, the colour grey has found its way to being one of the most used colours within homes. Grey is the "in" colour, that little black dress for your home.
GREY Granny Flats Melbourne – With its timeless, classic and modern look it has fast become the new must have colour. It suits just about every room, setting and mood. A chameleon if you will.
The colour grey is associated with peace and balance. Most people tend to have a safe and calm feeling when in the presence of grey.
Despite popular associative beliefs – rainy, cloudy days, dreary – within a home grey is quite the opposite.
It is the perfect backdrop to any theme/style you wish to have within your home.
All furniture styles look amazing with grey and this is true for all colours you might want to implement as well. Colours ranging from pinks, blues, purples, and citrus work exceptionally well with grey.
"tones of grey, pale turquoise and pink will prevail." – Christian Dior

Lighter greys with softer shades have a more feminine feel, while to accomplish a more masculine look opt for the heavier darker shades.

With all the differing shades from white to black rest assured there is a shade of grey which will please you.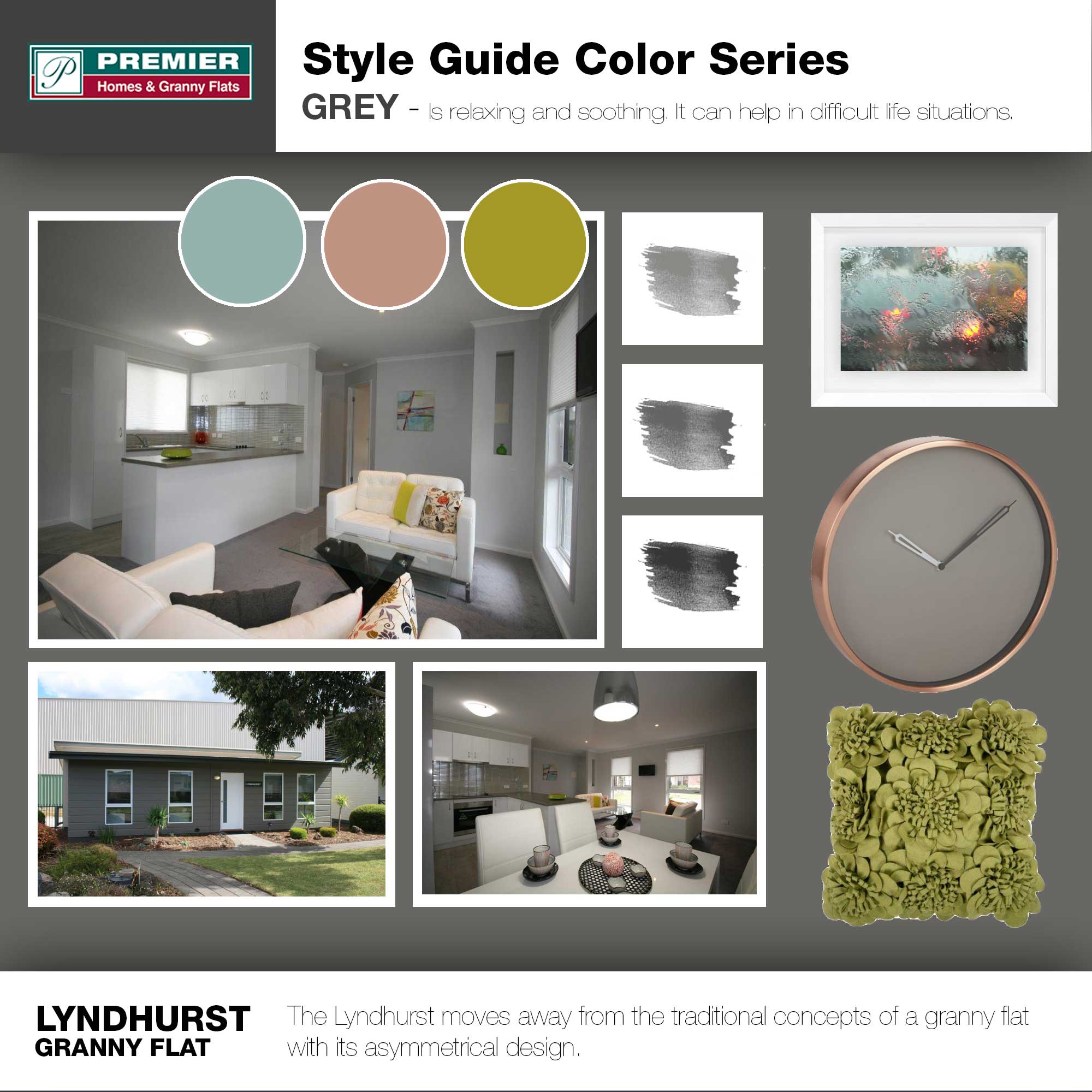 Are you considering using shades of grey within your home? Maybe you are looking into purchasing a home or granny flat?
Get in touch with us and let us know! We'd love to hear from you! Premier offers a wide range of products including Family Homes, Granny Flats, Dual Occupancy Units, Motel-style accommodation and larger Commercial structures such as Meeting Halls and Group Accommodation Buildings.
With its innovative In-House Design Team, Premier is able to create whatever style of Home or Building you require. Premier's design team is dedicated to designing something to please.
Visit our Display Village and speak with one of our experienced Consultants today:
110 Canterbury Road,
Bayswater North, VIC 3153
Premier Homes & Granny Flats are open
Monday to Saturday: 9am to 5pm
Sunday & Public Holidays: 11am to 5pm.
For more information about Premier Homes & Granny Flats, contact our Display office on 03 9761 6699 or visit our website – www.premierhomesvic.com.au