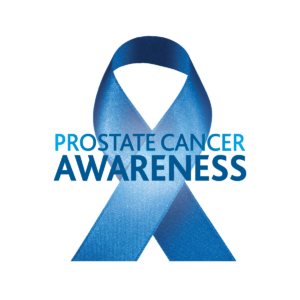 Special Awareness Days for September – Time for a Health Check
10 Oct, 2018
Special awareness days are a great way to start conversations about a wide variety of topics and issues. As the name would suggest, these days help to raise awareness on a large, sometimes international scale.
Each month plays host to a vast number of these days; some, like Daffodil Day, are very well known, whereas others, such as World Sepsis Day, are not.
There is a string focus on health within the special awareness day calendar. Both physical and mental health is heavily represented by days that seek to educate the greater community and in some cases remove the stigma surrounding them.
The month of September lent itself to many worthy causes, such as RUOK Day (13th Sept) and Women's Health Week (3rd-7th Sept). Perhaps one of the lesser talked about awareness campaigns for September was Prostate Cancer Awareness Month. This campaign seeks to educate people about this disease, specifically targeting men over the age of 50, or 40 if there is a family history.
Prostate cancer is the second most common cancer diagnosed in men in Australia and the third most common cause of cancer death. One in 7 men will be diagnosed with prostate cancer by the age of 85.
The campaign for Prostate Cancer Awareness Month used the colour blue and the slogan #GETCHECKED to encourage men to have a health check and talk to their doctor about prostate cancer.
In the past, openly speaking about men's health issues wasn't something that was often done. Thankfully, this mentality is changing rapidly and more and more men are getting diagnosed early, which can play a crucial role in the treatment of the disease.
Since the death of football legend E.J Whitten in 1995, who died of prostate cancer, a greater focus has been placed on raising awareness and research funding. One of the most notable fundraisers is the E.J Whitten Legends game, which has raised $750,000 since its first game in 1996.
Thanks to people like E.J Whitton, and other ambassadors such as Ross Stevenson, Brett McLeod and Tiffany Cherry, there is a greater awareness and understanding about men's health and prostate cancer specifically.
In the spirit of last month's Prostate Cancer Awareness campaign, talk to your friends, talk to your family. Talk to your dad or your husband or your brother. No amount of discomfort or embarrassment is worth a life, so talk to your doctor and #GETCHECKED.