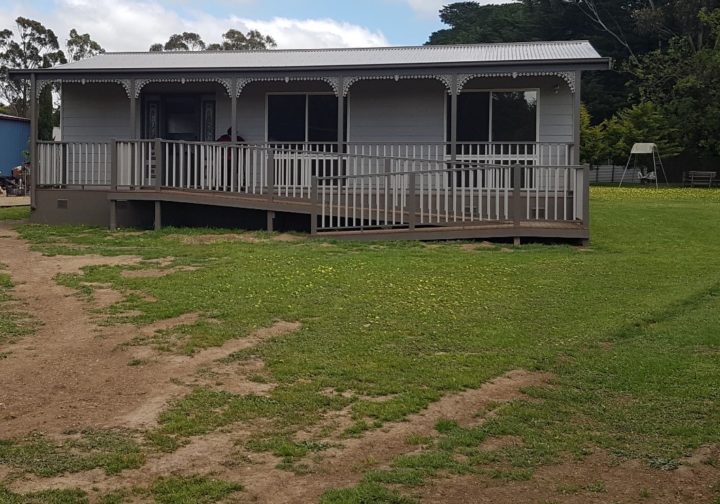 Romsey Granny Flat – Gone With the Granny Flat – A Trip to the Past
17 Oct, 2017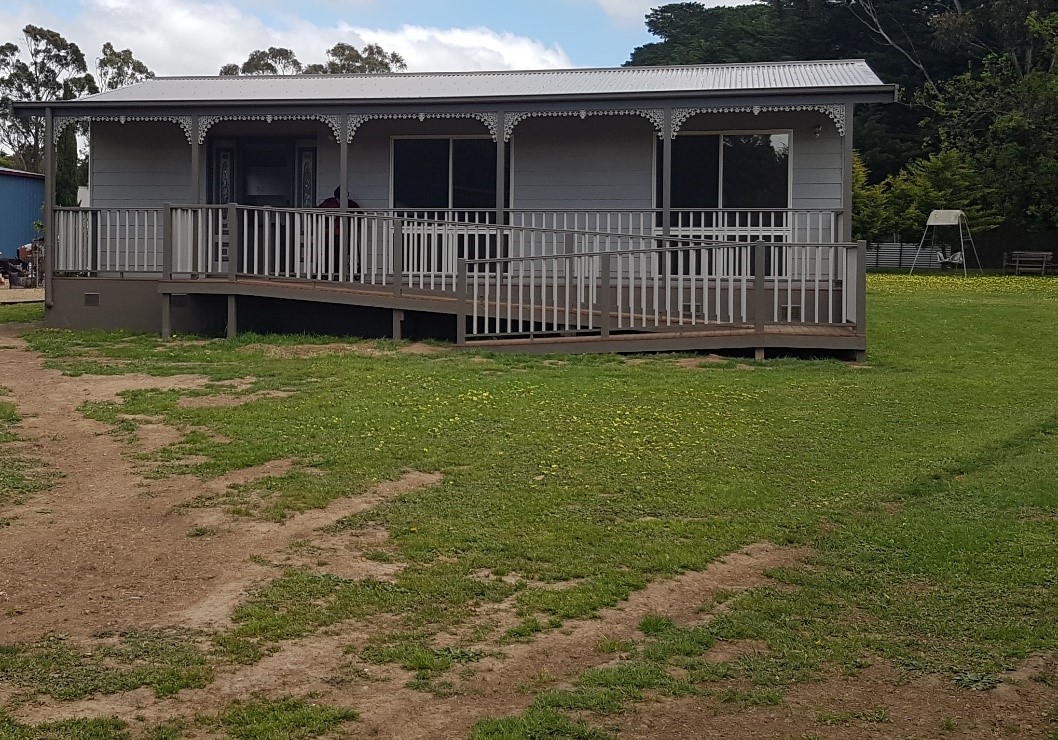 Who doesn't love a bit of individuality? This Romsey Granny Flat portrays just that – a sense of style and flair from a bygone era.
When first looking at this Granny Flat, you are reminded of vintage class, elegance and timelessness. You may even be able to picture someone like Scarlet O'Hara leaning over the railing looking out at the view!
This classic-inspired Romsey Granny Flat is a great example of generating a sense of style and theme on a transportable unit.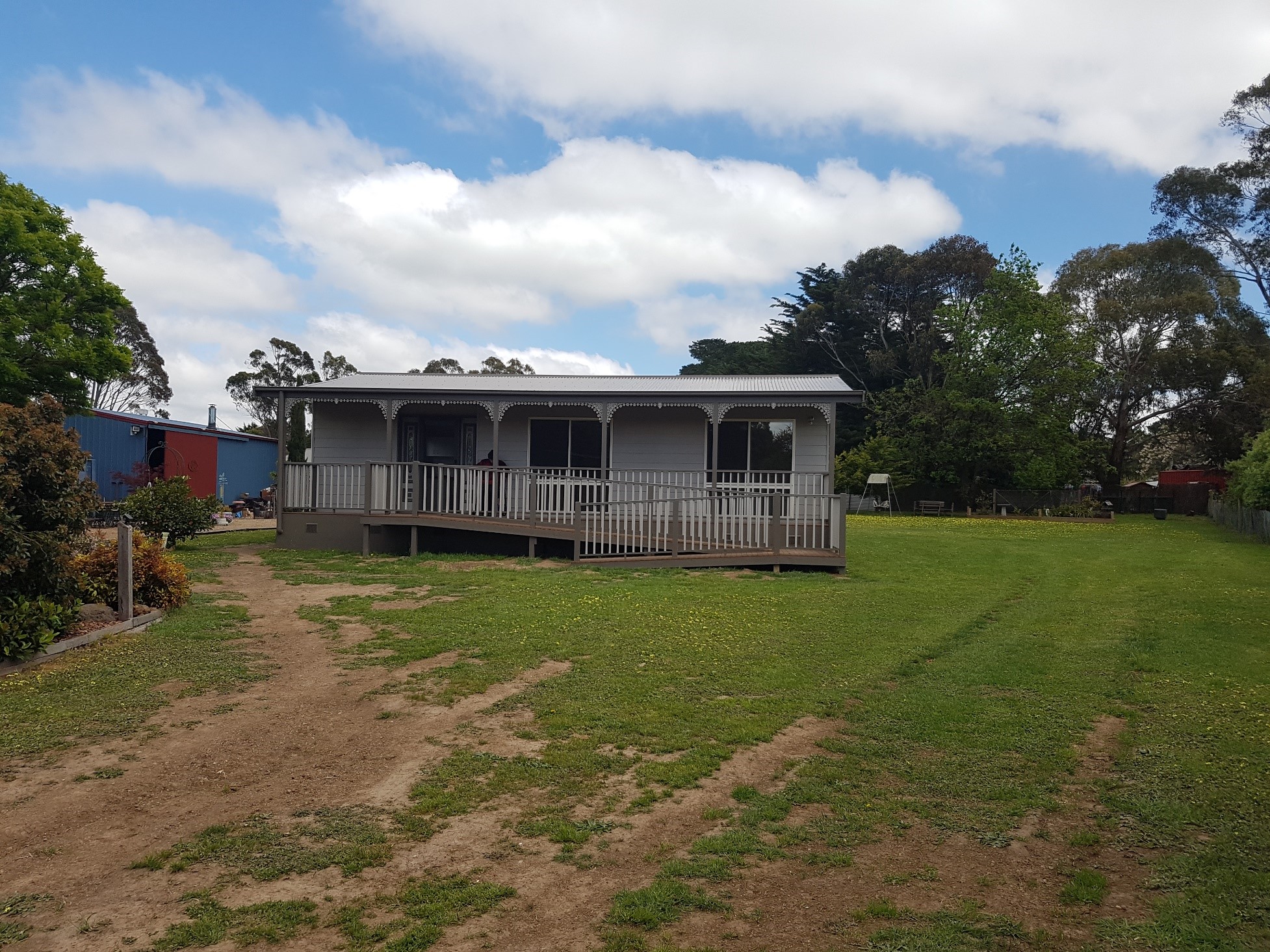 Up close, you can see the exterior has a blend of both vintage and modern features. The Granny Flat has beautiful classic features such as simplistic cream railing, clean lines and an intricate classical design on the verandah lacework. However, it also has a muted grey tone, large windows, and of course all the modern necessities you need in a functioning contemporary home.
This Romsey Granny Flat is a take on the Wattle Ridge Granny Flat design we have featured in our Bayswater North Display Village.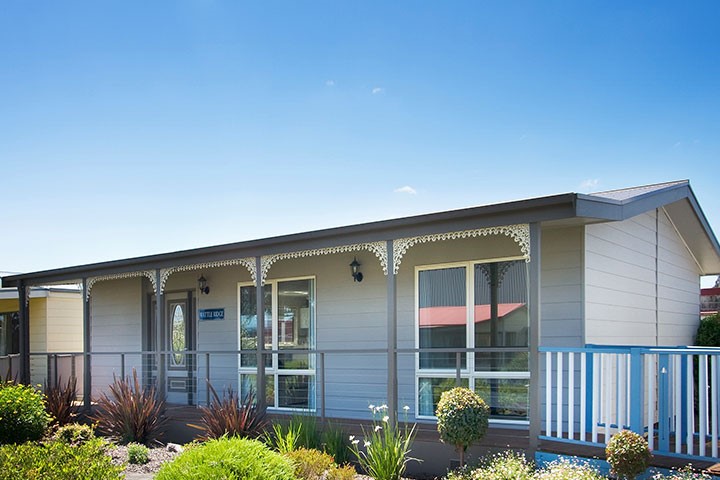 The Wattle Ridge originally features sail wire infills under the handrail, which gives a modern twist, showing just how versatile this Granny Flat design really is.
On the Rosmey Granny Flat, the unit is raised and has the addition of an accessible ramp that leads up to the main entrance. As with all of our Granny Flat homes, Premier Homes and Granny Flats is more than happy to assist with adding additional features to your Granny Flat to make it suit your space and special requirements. We are able to customise designs, add or remove features or create a home specifically for the space that you have.  Our qualified builders and design team aim to create exactly the house of your dreams.
For more inspiration, visit our Bayswater North Display Village to Check out our Granny Flat designs. Feel free to contact us for further queries at Premier Homes and Granny Flats.