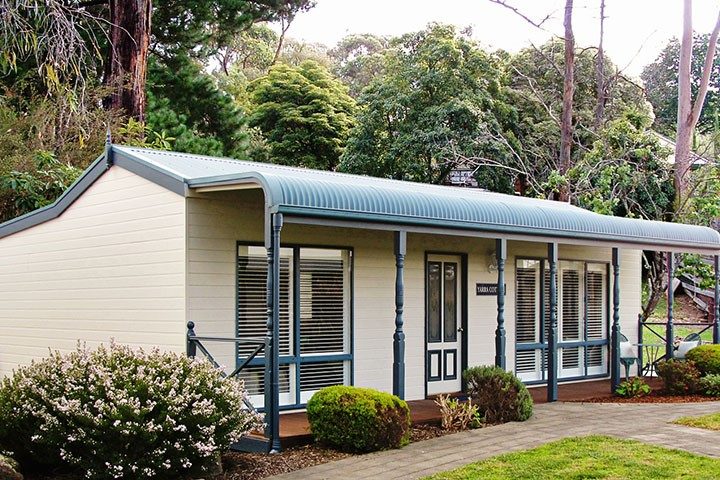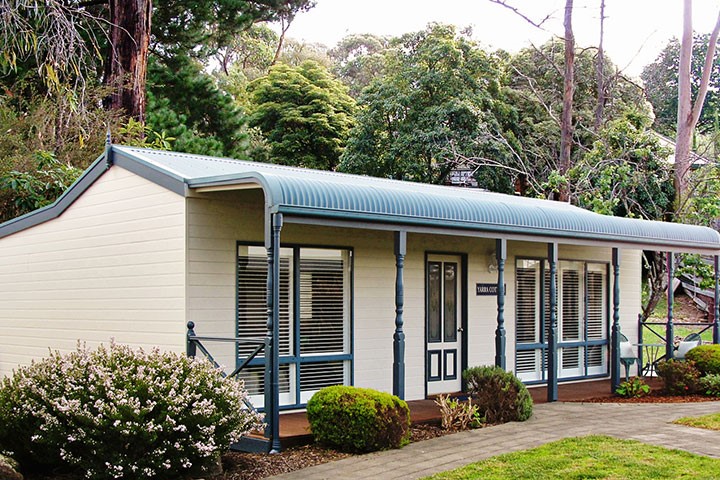 Pakenham Granny Flat – A Warm Glow
3 Oct, 2017
With Spring upon us, it's time to get back into those warm colour schemes!
This Pakenham Granny Flat beautifully encompasses warmth and Spring days with its sandy brown exterior and warm beige walls. This combo is a great subtle mix that embraces Spring and looks great in all seasons!
Another great feature of this Pakenham Granny Flat is the Verandah. Instead of having bulky fencing, this Granny Flat has a delightfully open look to it with Sail wire fencing. It creates a holiday house feel whilst staying secure.  Fencing is an important feature to add to your Granny Flats on verandahs, steps or ramps. For those who are wheelchair bound or in need of assistance, it's important to have a strong form of fencing along the verandah.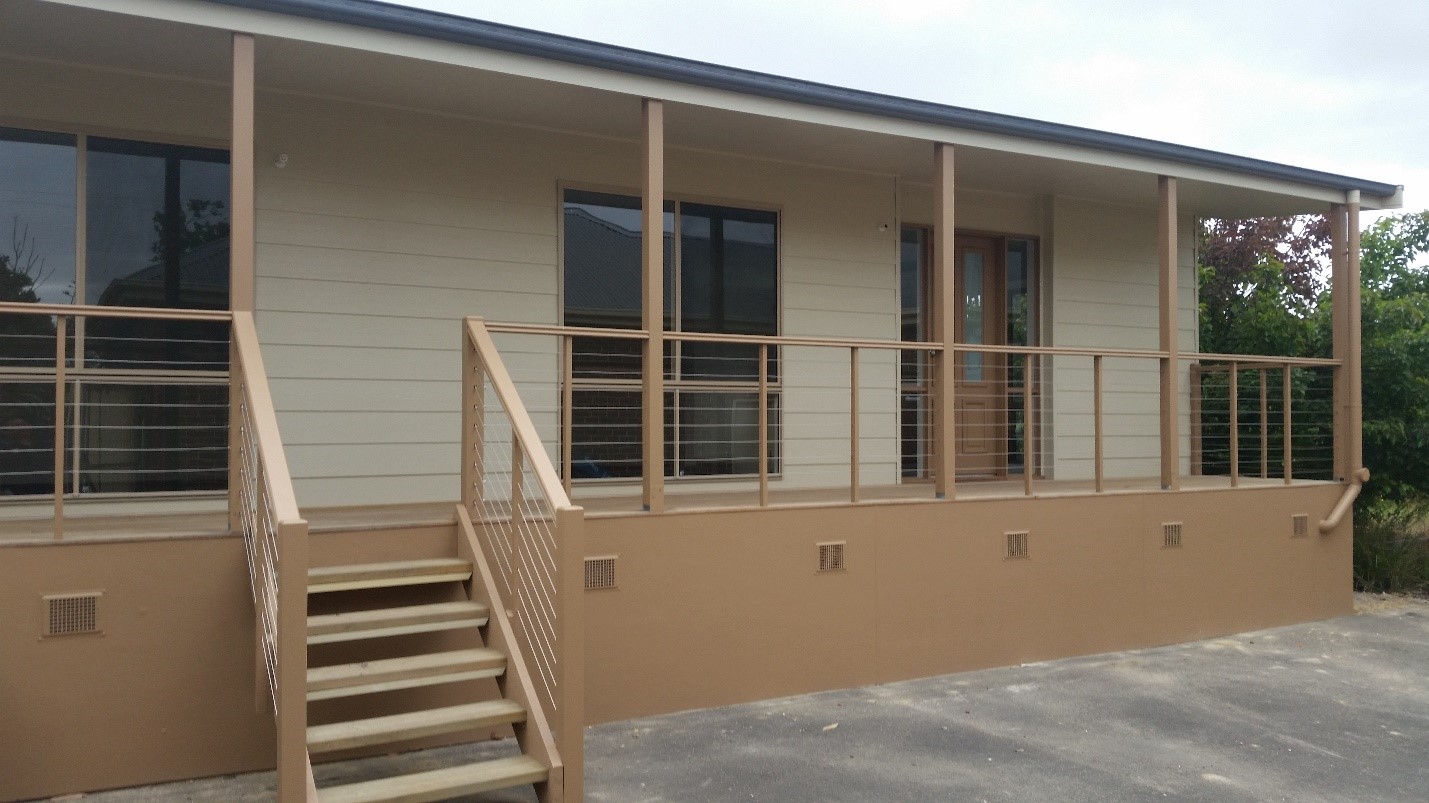 Large windows are fantastic for the warm seasons – the windows on this Pakenham Granny Flat offer a great view of the front of the flat and of the Verandah area. Large windows offer a great source of natural light, warmth and allow fresh air to flow through the Granny Flat. For those looking for a bit of privacy every now and then, blinds or curtains can also be added.
Of course, who can forget about the main feature of a Granny Flats exterior, the first thing you see when you get to the entrance – the door of course! This Pakenham granny Flat has a wooden door, with glass infills that matches the warm brown colour of the unit. For added security and aesthetics, narrow windows surround the door to allow for a quick view of visitors.
The unit looks modern, fresh and ready for the warmer months.
For your next Granny Flat installment, contact us at Premier Homes and Granny Flats. Alternatively, visit our Bayswater North Display Village for inspiration. For more inspiration, check out our previous blog, Granny Flat Designs for Every Lifestyle