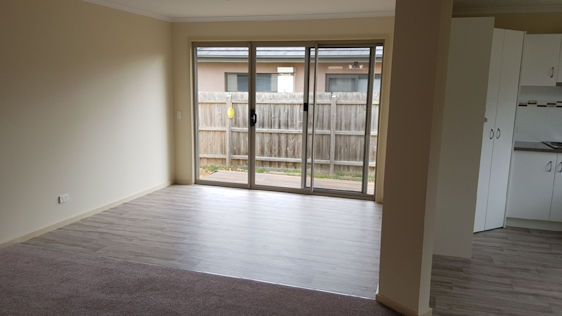 Mulgrave Granny Flat
28 May, 2018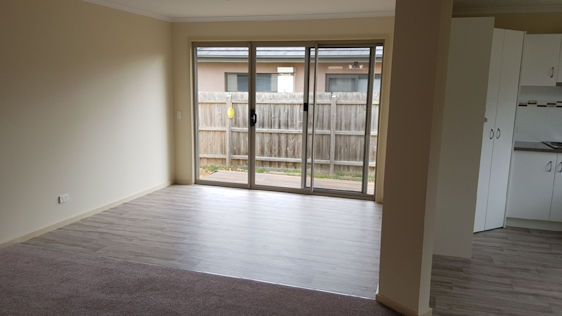 Mulgrave Granny Flat – A Slice of Suburban Heaven
Located 21km south-east of the inner city, this Mulgrave granny flat allows for a quiet life in the suburbs with transport access to what's on offer in the heart of Melbourne.
Why would you ever want to leave such an ideal location? With this Mulgrave granny flat, you'll never have to.
Sliding glass doors and pronounced kitchen windows allow for a high influx of natural light, making this Mulgrave granny flat a lively and bright place to live. Indeed, the use of carpeting gives the room a roomy feel, one can imagine sitting back in an armchair and drinking a cup of tea. The wooden flooring cleverly breaks up the space, so it can be used for another accompanying purpose, such as a magnificent dining room.
Though the nature of a granny flat is intimate, this Mulgrave granny flat includes a fully facilitated kitchen, perfect for lovers of food and entertaining. The kitchen features a large window above the sink, ample cupboard space, and a gorgeous silver stovetop and oven. This is a place which can be both comfortably shared and celebrated with your guests!
The splash of colour in the tiling on the kitchen wall continues into the bathroom, adding undeniable character. Neutral colourings are consistent throughout the design of the whole flat, allowing for numerous, exciting options when decorating and furnishing. This Mulgrave granny flat isn't just a dingy room, but an entire living space on its own, which can become a real home.
At Premier Homes and Granny Flats, we provide endless design possibilities for those looking to add a granny flat to their land.
For more information, contact us today, or simply pay us a visit at our Display Village in Bayswater North. We will tailor your plans to suit your stylistic preferences and complement your property.