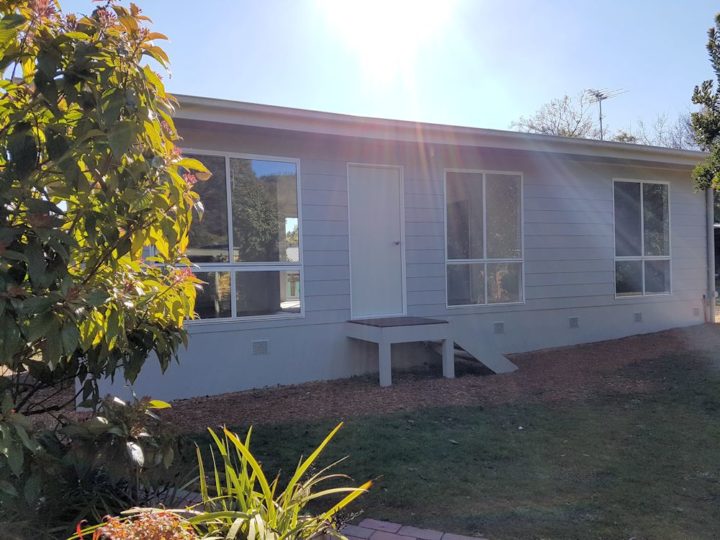 Mount Evelyn Granny Flat – A Modern Backyard Beauty
14 Sep, 2017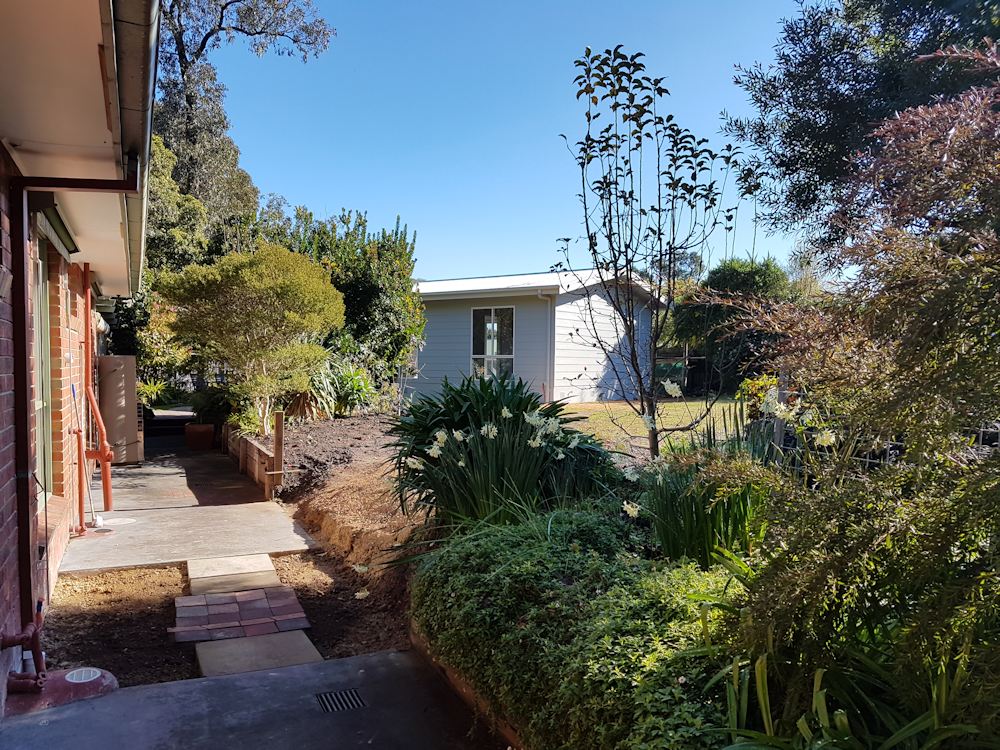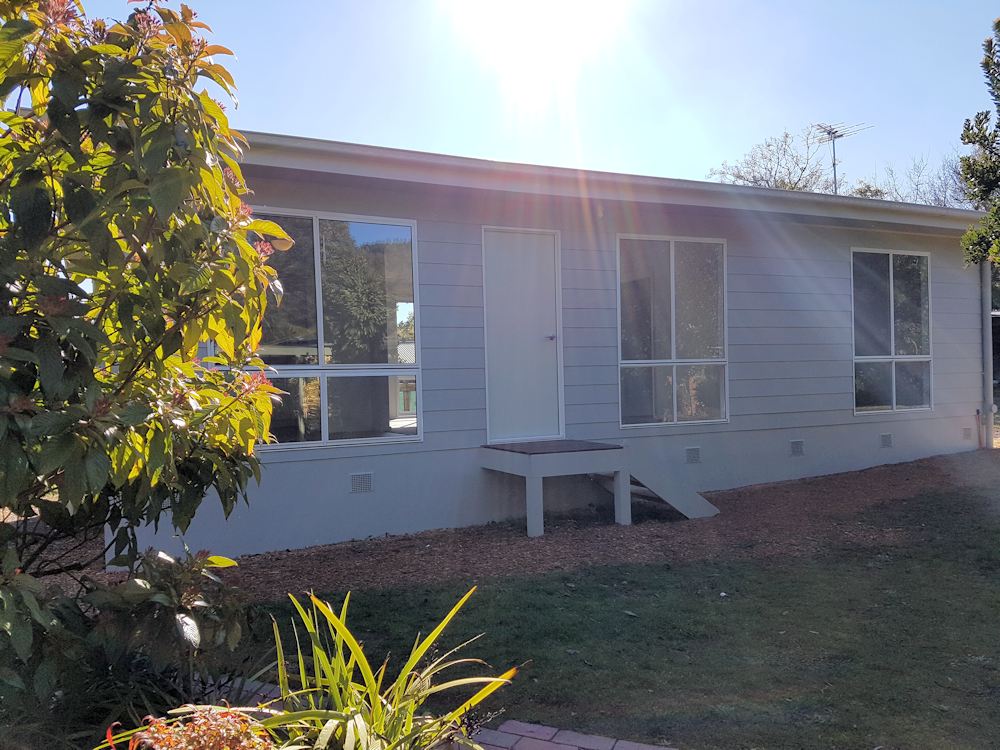 This Mount Evelyn Granny Flat is simplicity and beauty at its best. This symmetrical and modern Granny Flat stands out from the lush green garden, however it still manages to look right at home. With a clean and crisp grey tone to the exterior, the Granny Flat looks modern yet friendly.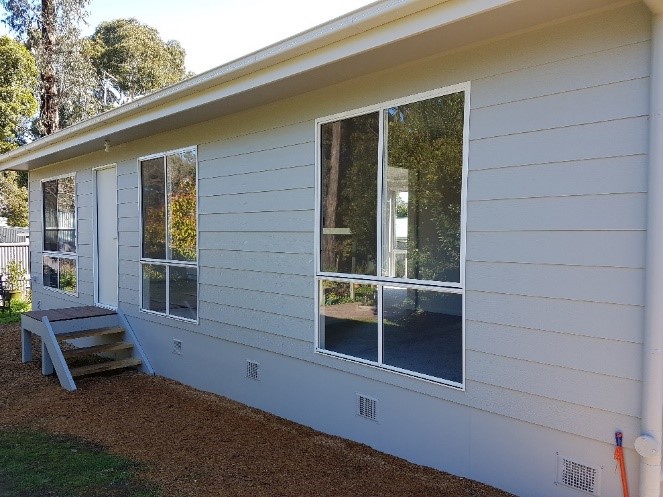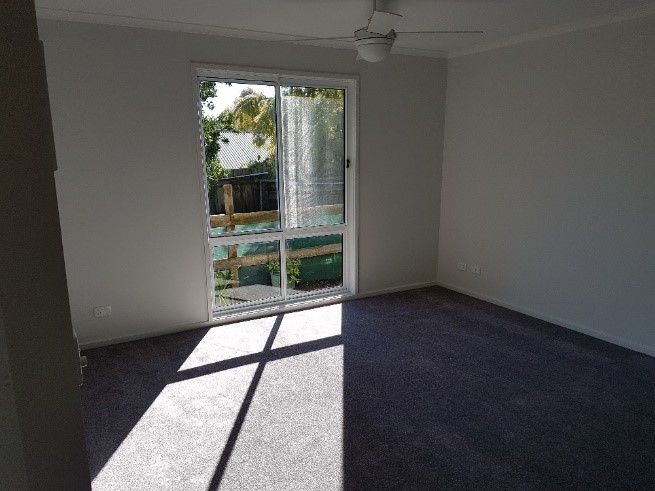 The large windows offer a great view at the front of the Granny Flat and into the gorgeous garden landscape. They also bring a tremendous amount of light into the main room. By opting for large windows, this Mount Evelyn Granny Flat can easily be aired-out during warmer days to let in a breeze or perfect for a nice view when you're warming up indoors during winter.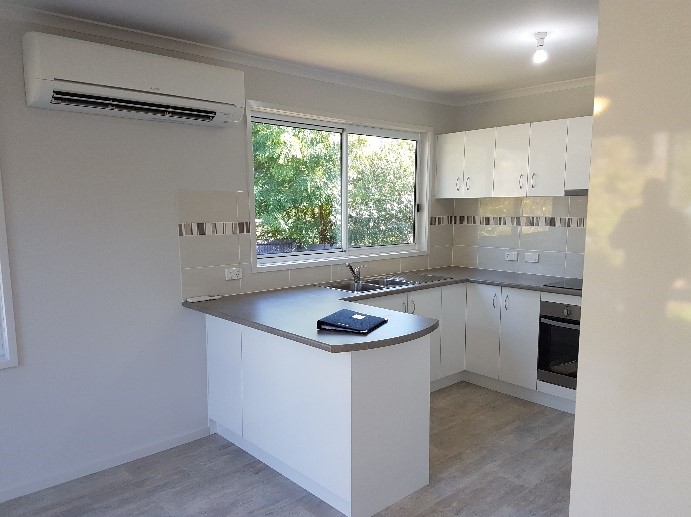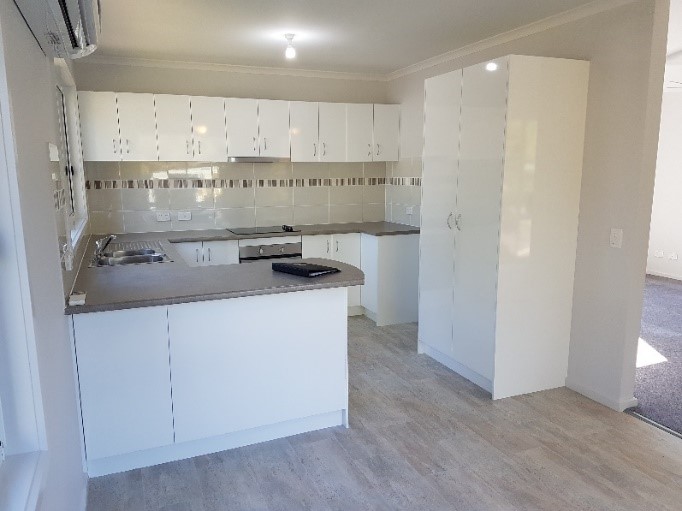 With an open space, the living room, dining area and kitchen are all in close proximity, and this is a choice of great layout in terms of accessibility, atmosphere and quick heating and cooling.
The light and modern colour scheme of the kitchen has that chic look you find in newer contemporary homes. It makes the space seem wider, cleaner and opulent. The economical faux wood flooring adds to the overall look and is easy to maintain.
This Mount Evelyn Granny Flat is just one example of how a Granny Flat can be comfortable and luxurious in such a compact space. Transforming your backyard into a spare room, pool house or home for handicapped or co-dependent loved ones can be as simple as this Mount Evelyn Granny Flat.
Here at Premier Homes and Granny Flats, we have a variety of layouts and display Granny Flats at our Bayswater North Display Village. We aim to give you a flat that is perfect for you or your relative's needs- no matter what size your backyard or lot is.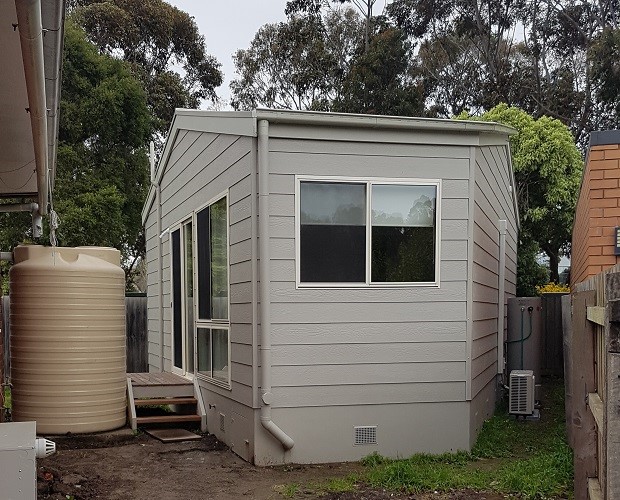 This past Scoresby Granny Flat is the perfect example of how you can make use of what little space you have! Regardless of the angular space, we created a space that was fully equipped with all the Granny Flat essentials that still looked fitting and stylish.
Read more about this Scoresby Granny Flat.
Contact us today at Premier Homes and Granny Flats for more information on how we can create the right Granny Flat for your space.