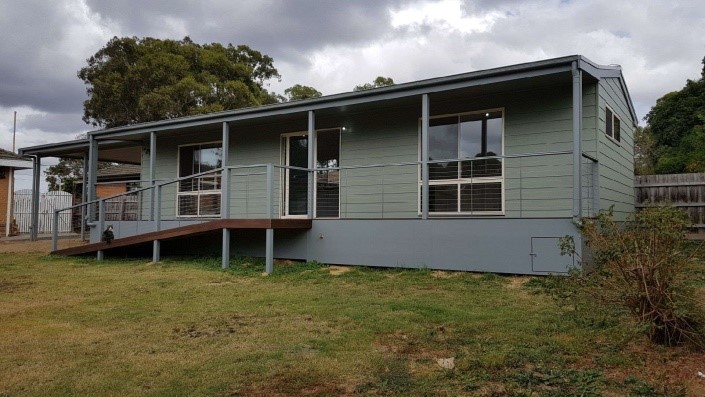 Montmorency Granny Flat
7 May, 2018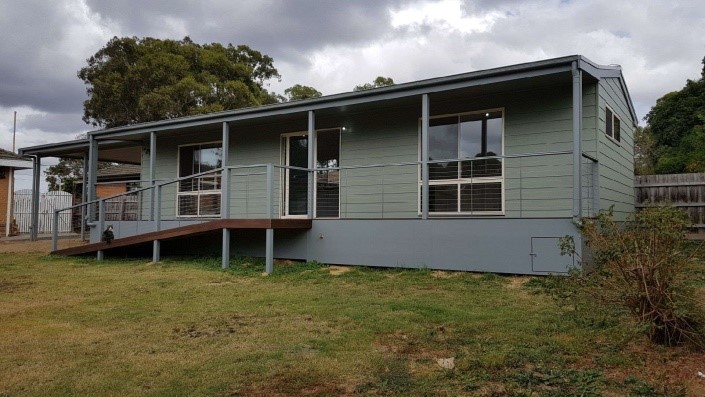 Montmorency Granny Flat – Small Home in a Family-Friendly Suburb
This family is staying settled in their familiar suburb – with their Montmorency granny flat.
Once you've settled into a family-friendly suburb, it's hard to consider moving. But what if space gets the better of you or you want to keep your loved ones close by? This Montmorency granny flat was inspired by questions like these!
The exterior of this Montmorency granny flat ticks all the boxes – it fits in perfectly with the green surroundings that are often seen as synonymous with Melbourne's northern suburbs. There is a country feel, and the overall look is in line with the theme of the surrounding properties.
It has a wide wraparound Verandah, with sliding door access from the front, and another door that can be accessed via the convenient double carport.
With lots of windows for natural light and a streamlined look to the Verandah railing, this home brings the best of classic and modern together.
The Montmorency granny flat has an interior that is as natural-looking as the outside. The soft, neutral floating timber floors match with the ample kitchen bench tops, and highlight the modern white kitchen cabinetry and stainless steel appliances.
This practical space also has an integrated laundry area, trough and additional cupboard space.
As you can see from the design of this Montmorency granny flat, you don't need to have dedicated rooms for a laundry or storage. Instead, the owners chose to take inspiration from European design, and bring the laundry into the kitchen area, making more room for other functional zones in the home.
Montmorency is known for its large green allotments, family-friendly living and amenities. It is smart for home-owners in the area to take advantage of their generous backyards, and create additional living all at the one address!
At Premier Homes and Granny Flats, we know how to help you make the most of your own backyard space. Whether you choose one of our existing plans, or enlist our help to design your own custom plan, there is a granny flat solution just right for you.
Contact us for more information, or take a trip to our Display Village in Bayswater North to discover the possibilities!