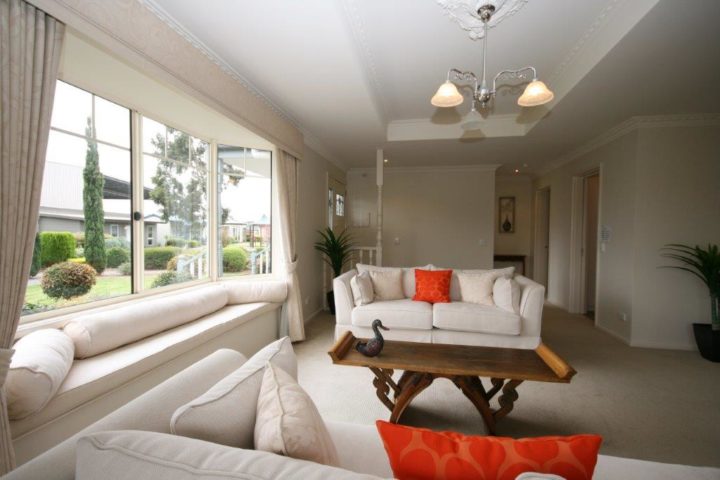 Interior Design For Your Granny Flat-Volume IV: Modern Style
21 Feb, 2018
Do you prefer your home and granny flat to keep up with the times? Do you like to keep things simple, clean and sleek? Then the modern style is the right type of interior design for your granny flat.
While the term "modern" is usually associated with the present, it can be broad. When it comes to interior design, the modern style is generally simple, clean and sleek.  When designing and decorating your granny flat in a modern style, there are unique features to consider. These features include but are not limited to:
Metal
Natural materials
Bold colours
Asymmetry
Metal:
A staple of modern style interior design is the use of metal. The use of metal provides a clean, sleek and polished look, which fits the definition of the modern style. Metal in a modern style designed granny flat is often incorporated through furniture, such as tables and chairs, as well as through door handles, cabinet handles, and railings. Chrome and stainless steel are a good way to go as they are both practical and aesthetically pleasing.
Natural materials:
Another and contrasting staple of modern style interior design to metal is the use of natural materials such as wood, leather and wool. The biggest benefit of having natural materials throughout the granny flat is the multiple ways that it can be utilised. Wood can obviously be used for structural and decorative purposes, such as beams and furniture. Leather can be incorporated through the furniture, specifically the living room, while wool rugs can be strategically placed to add both colour and texture.
Bold colours:
While the modern style colour palette is known for being monochrome, bold colours are just as important as they can help break up neutral colours and provide an opportunity for creative expression. Usually primary colours are the way to go, however this isn't a hard and fast rule. A good way to incorporate bold colours could be through art, pillows and/or rugs.
Asymmetry:
Asymmetry in the modern style granny flat can be done through furniture, decorative pieces, and even with the design of the interior walls. Asymmetry provides a relaxed atmosphere, makes a granny flat a bit livelier, and also allows for accent walls and features to shine.
So there you have it, now you know the key features to include when designing and decorating your granny flat to be a simple, clean and sleek modern home. If the modern style isn't for you, then stay tuned for the next blog post on industrial style interior design for your granny flat.