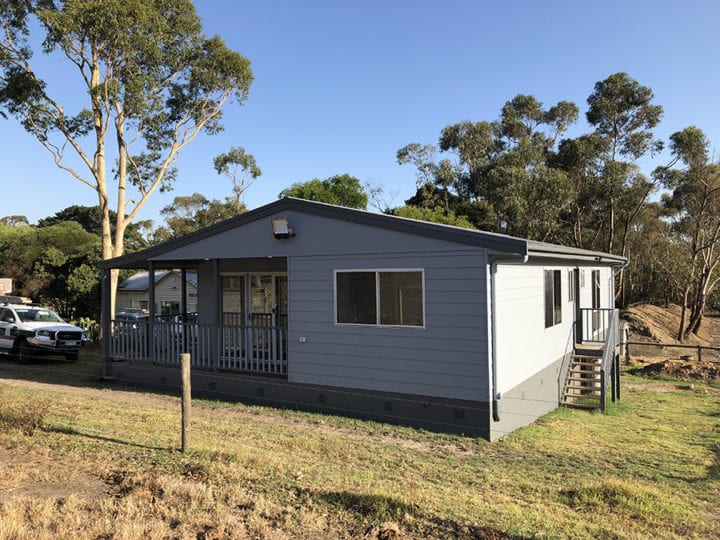 Modern Day Comfort in Moorooduc
10 Apr, 2019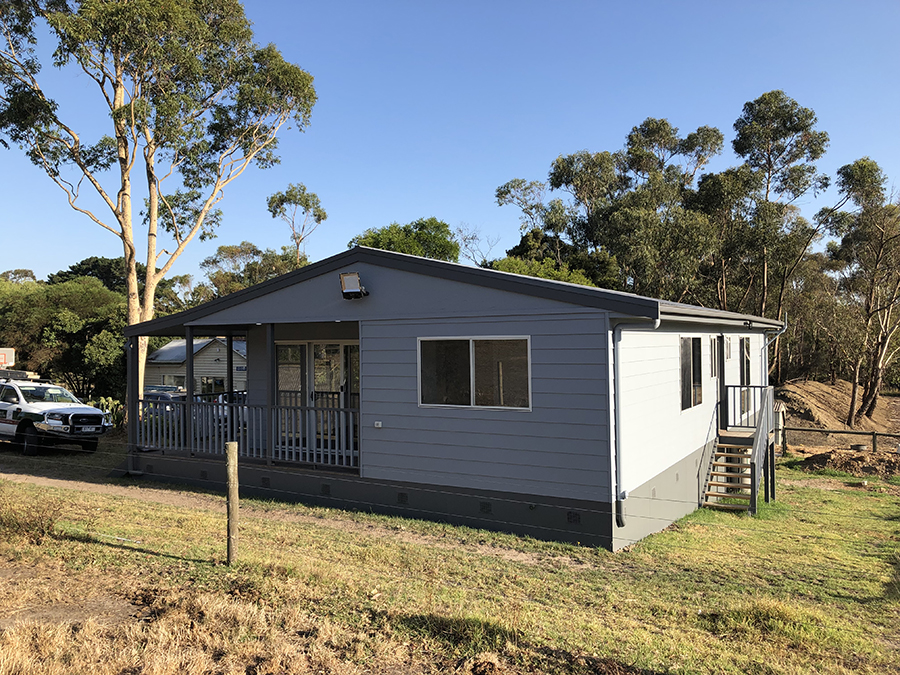 Everything about this Moorooduc granny flat sings of beauty and serenity. From its' idyllic setting, right through to its' sun-drenched interior; this granny flat is an instant winner.
The rural township of Moorooduc is located 54km from Melbourne and is part of the Mornington Peninsula Shire. As a mostly pastural area, bordered by coastal scrub and fringes of native woodland, Moorooduc is one of those regions that bridges the gap between country and coastal living.
Our clients for this build required a granny flat suitable for two generations to co-inhabit. Working closely with our design team and using the Woodgrove lay-out as a foundation to build on, we were able to create a fully customized granny flat that has been tailor made to suit the needs of the client.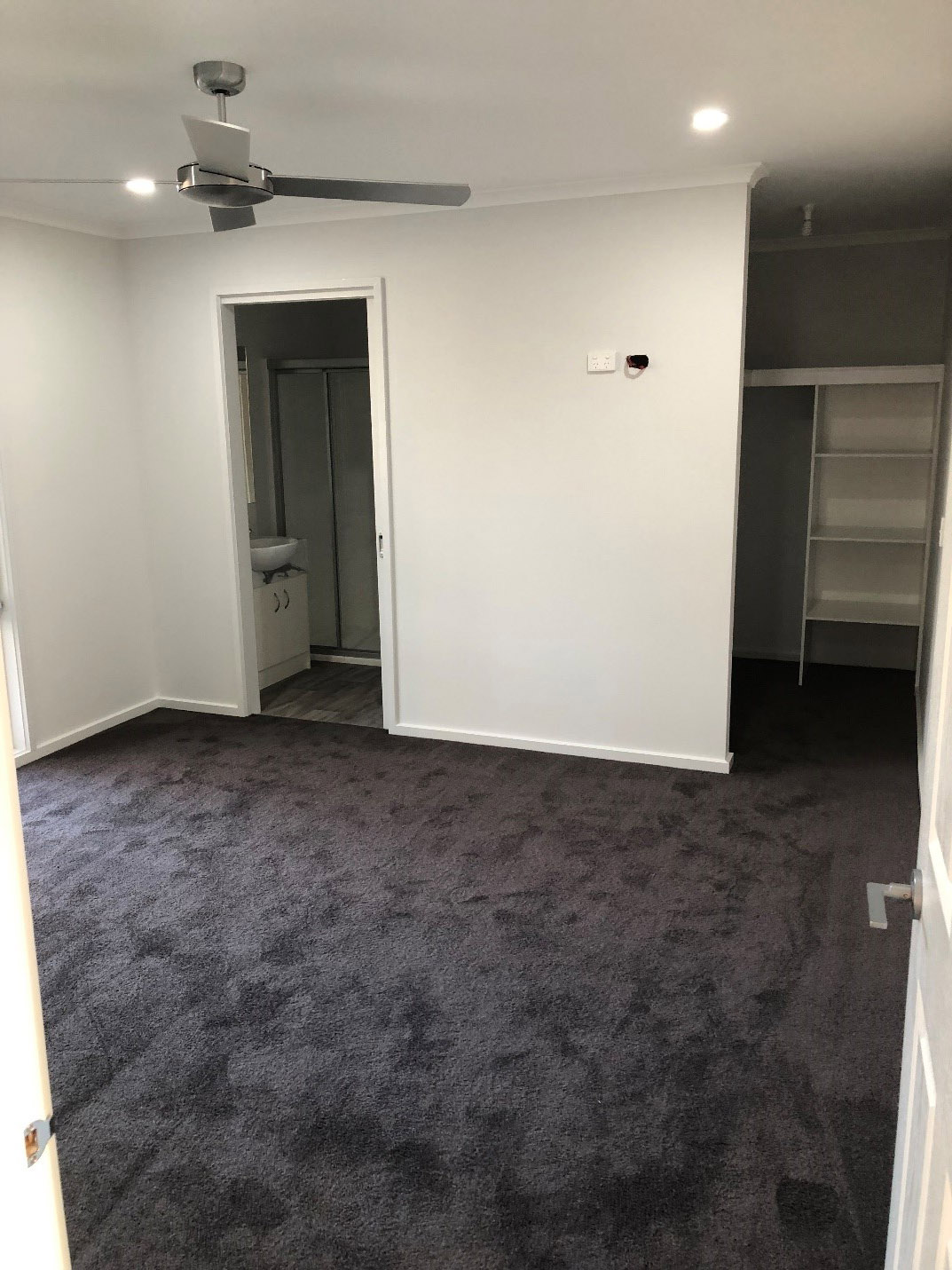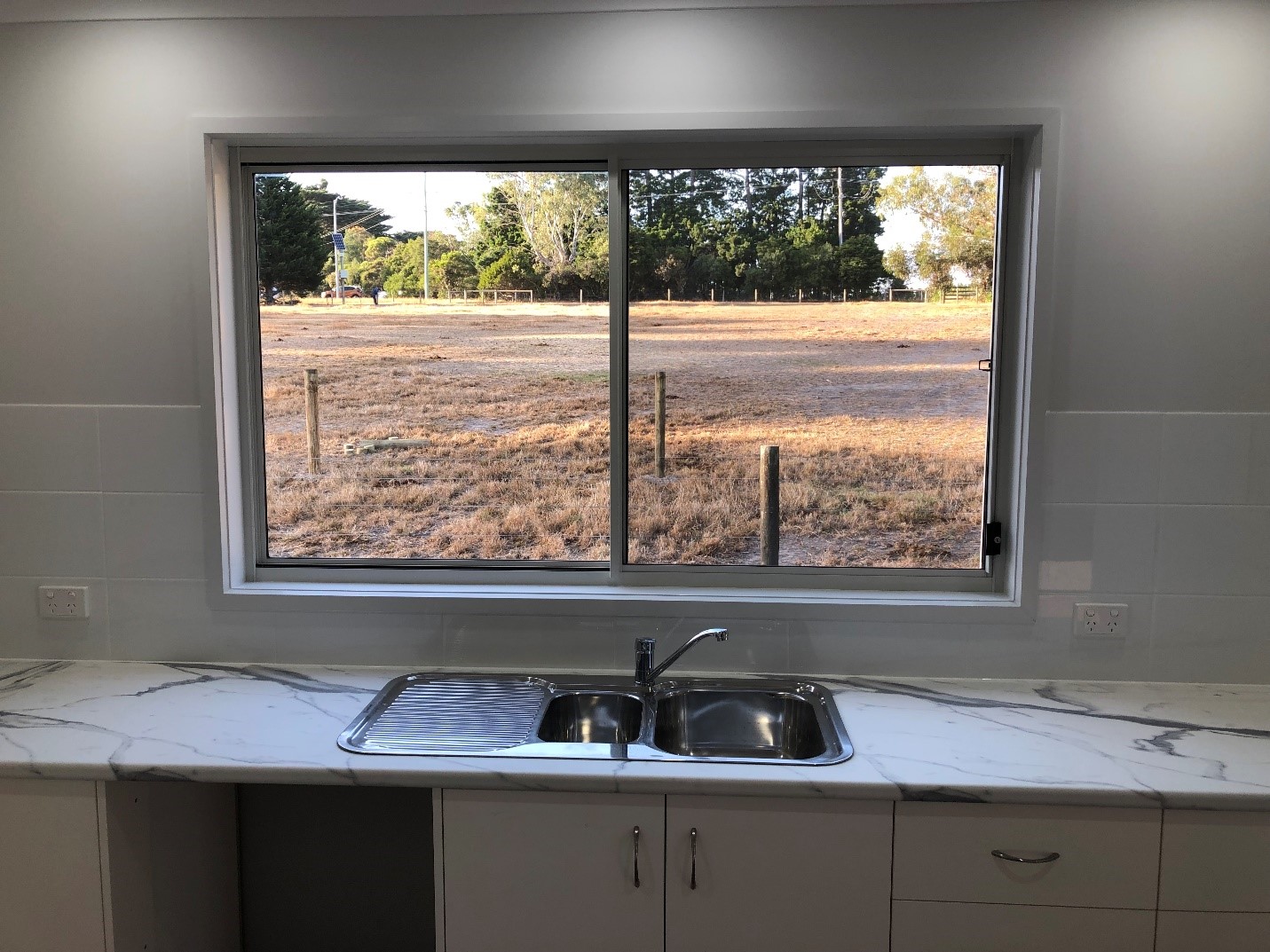 Each bedroom has been equipped with its' own en-suite and walk in robe, ensuring that the occupants have their own private bathroom facilities and storage. A separate "water closet" provides toilet facilities specifically for guests, which provides an added aspect of privacy; something that is important in any house-hold, but especially in one where shared living occurs.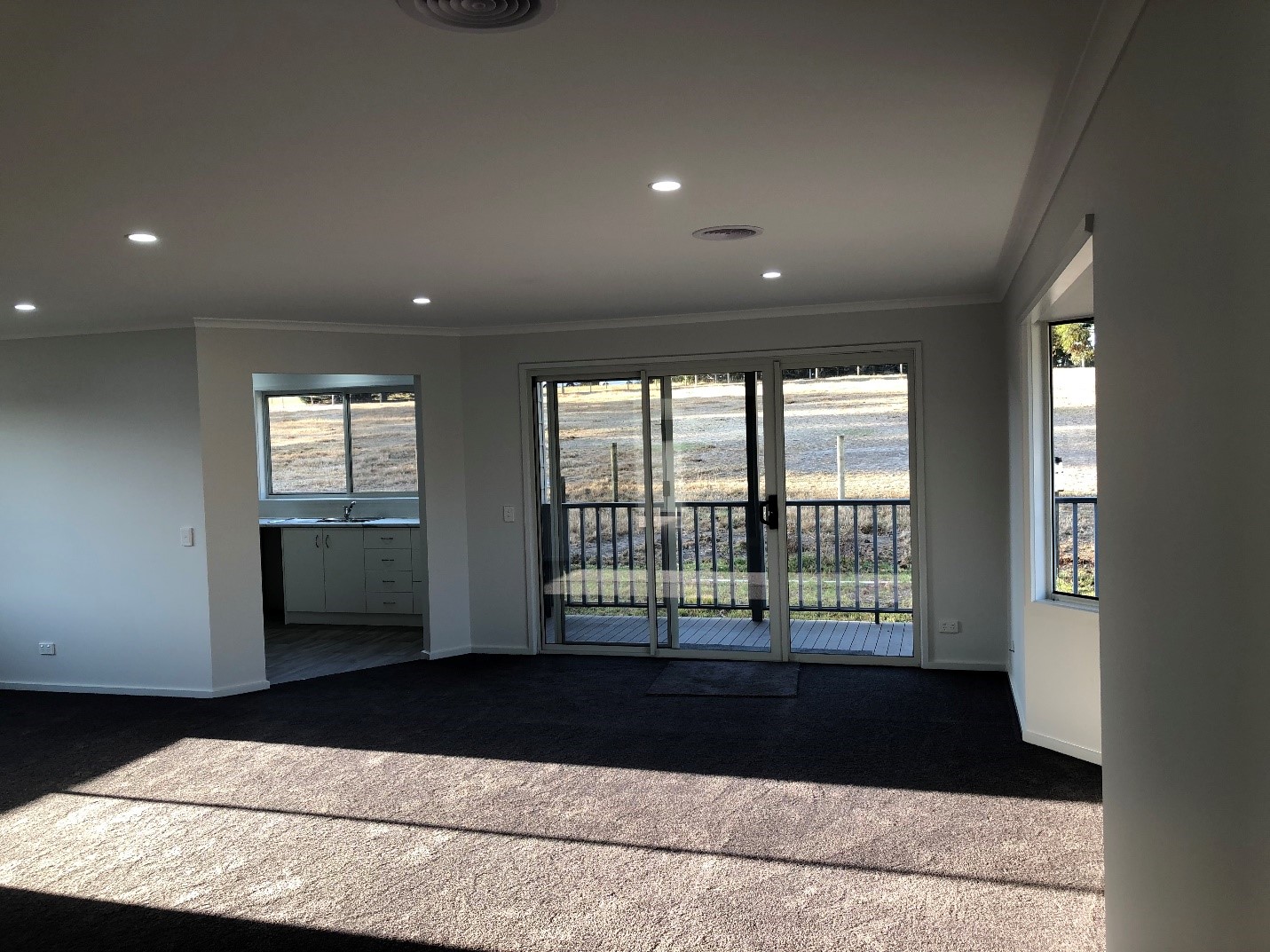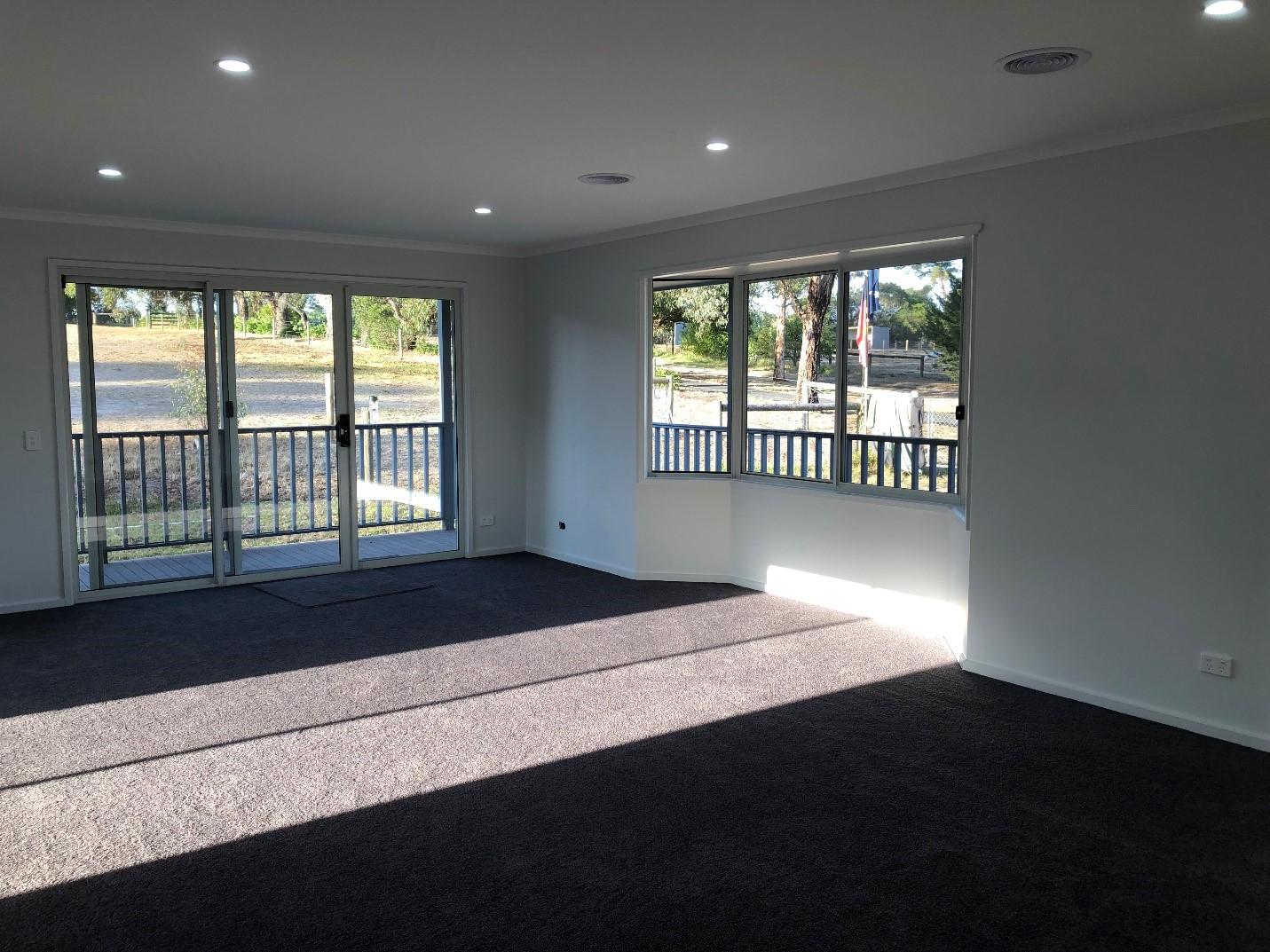 The granny flat has an overall modern-styled interior, with the ever-popular grey neutral colour palette featuring throughout the home. By using a combination of dark, charcoal grey in the carpet and bench tops, as well as an incredibly soft dove grey for the walls, the interior achieves a serene atmosphere without feeling cold or bland. The downlights help to bring light and warmth to the interior spaces and interacts well with the natural light throughout the home.
The living/dining area opens out onto the covered wrap around decking, which can be accessed through the glass sliding door, or via the wheelchair access ramp at the front of the granny flat. The living/dining portion of this granny flat is spacious and features a bay window, the glass sliding door and a secondary window on the opposite wall, ensuring the living area is a sun-filled and cheery space.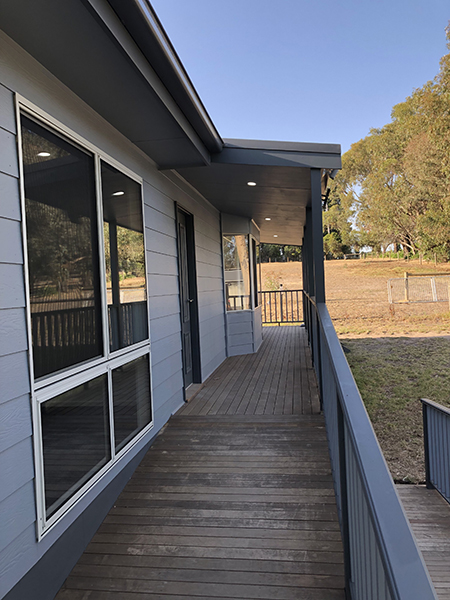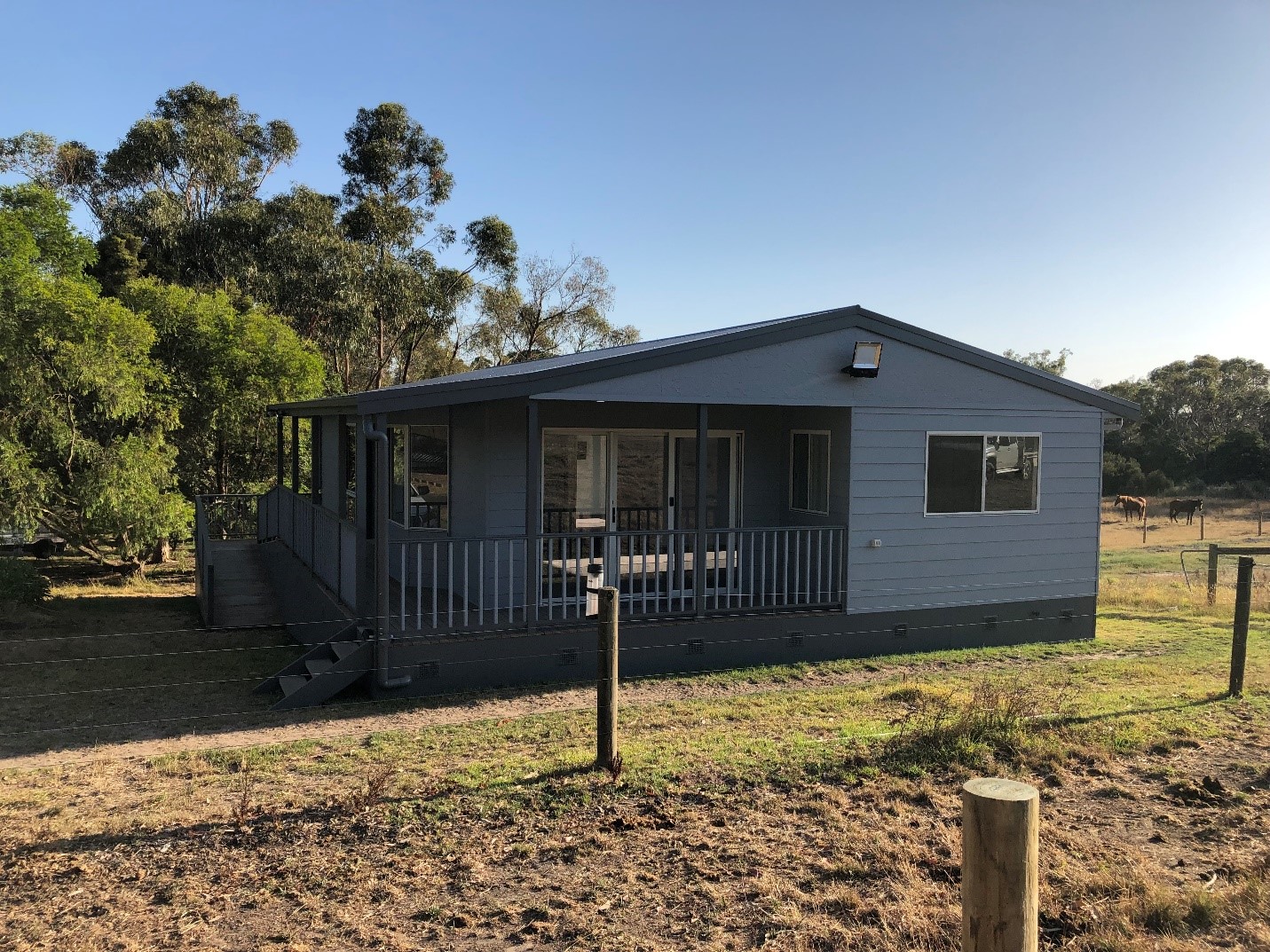 This granny flat features a split system and ceiling fans for optimum climate control throughout the changing seasons.
The kitchen is separate from the dining area, with a simple, wide archway separating it from the rest of the house. The kitchen itself is well lit and spacious, and with the use of white-on-grey and the intelligent lay-out; it is a room that feels fresh, open and inviting. The stunning view of the surrounding paddocks helps add a nice country touch to the scene too.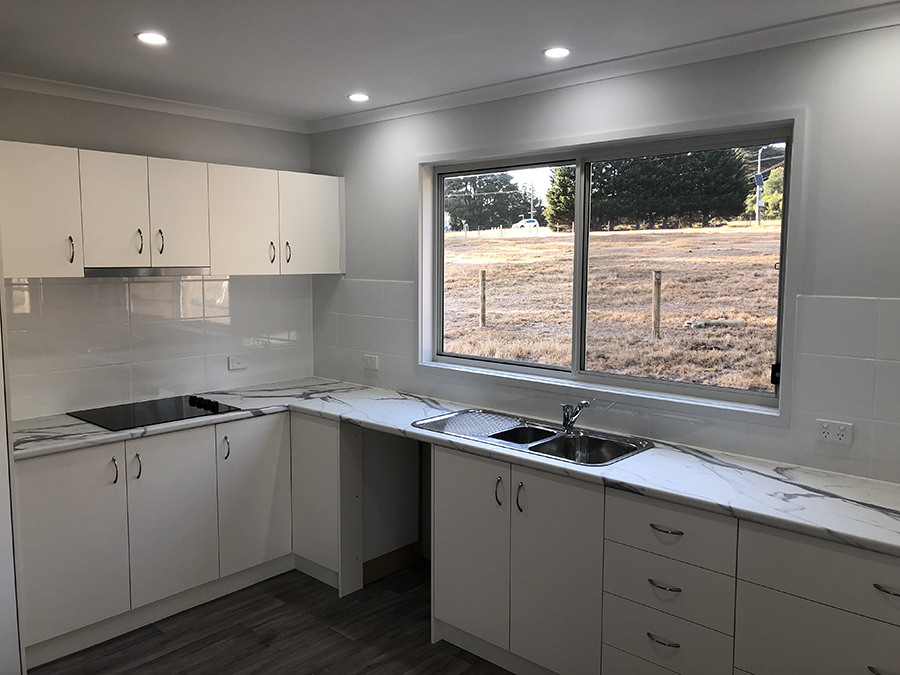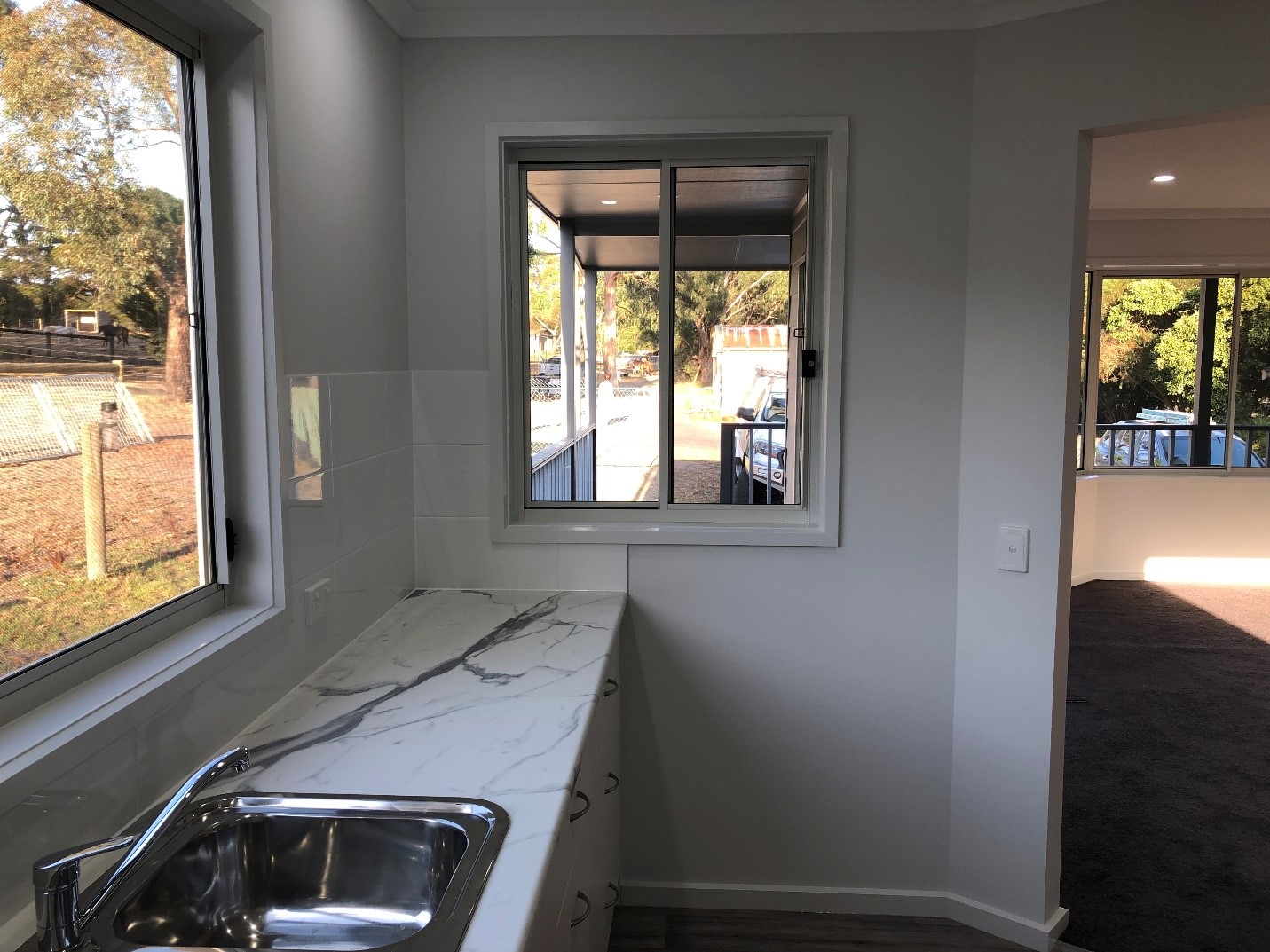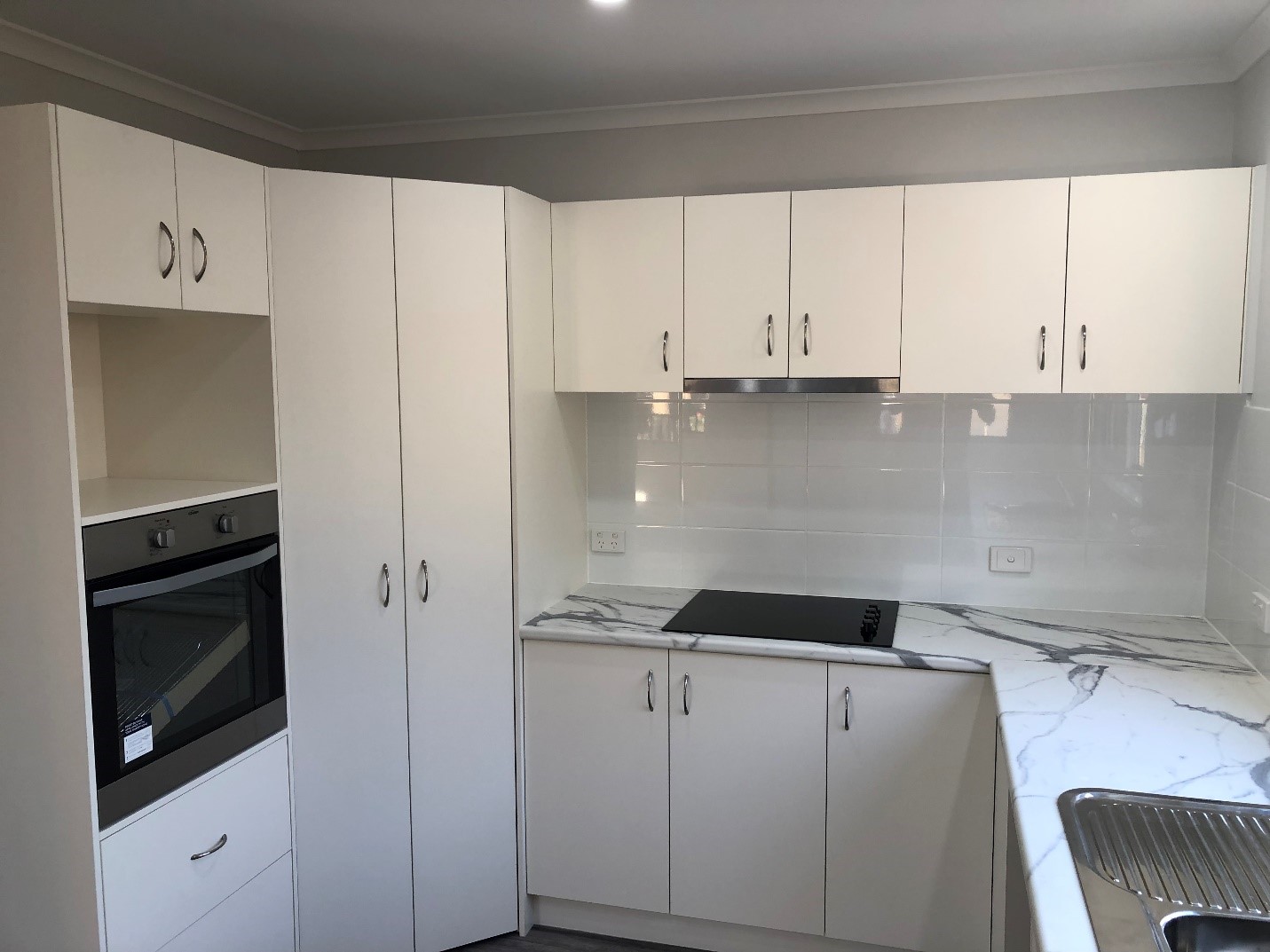 At Premier Homes, we strive to achieve the best results and provide our clients with a granny flat that meets their personal requirements. But furthermore, we want our customers to feel at home in their new granny flat. We want the whole experience to feel personalised and be exciting. Handover Day should be the exciting last step into a bright new future. We work hard to bring security, convenience and peace of mind to the families we work with.
This Moorooduc granny flat is tasteful and beautifully designed. Set in such a beautiful location, it really does hold a lot of aesthetic appeal, as well as covering all of the important, practical aspects. With a beautiful new granny flat to call home, in a lovely location and surrounded by a loving, caring family, we feel sure that the future will be bright for this Moorooduc family, and we are proud to have played a part in making it possible.
For more information on our granny flats and other services, visit our website at www.premierhomesvic.com.au
You can also call us on 03 9761 6699, or visit us at our display village at 110 Canterbury Rd Bayswater North.