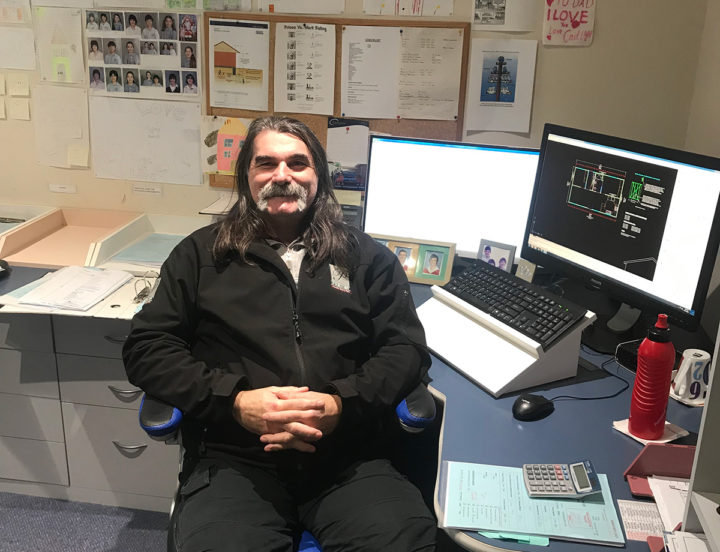 Meet Pete
31 May, 2019
Pete is the Draftsperson here at Premier Homes and Granny Flats. He is responsible for drawing up plans for clients, as well as conducting site inspections.
The process of drawing up the plans could be as simple as placing a standard floorplan in the best position on the available land; amending a standard plan to better suit the available space and client needs; or else drafting entirely custom designed plans.
Pete will be a familiar face to our new, existing and past clients, as he is the one who performs the site inspections* to assess the requirements for a new build.
Pete has been a part of the Premier family for 12 years and says his favourite part of the job is that it takes him out of the office. He enjoys driving and seeing all the new and different places on his travels-one day may see him in Warburton, the next in Warrnambool.
When asked if he had any advice for people who are looking to purchase a new granny flat, here is what he said: "There are no stupid questions. If you've got questions, write them down, so that when you're speaking to someone about all the steps involved and the building process, you'll have something to keep and look back on."
Great advice, Pete. It can be easy to get confused or feel overwhelmed when undertaking any kind of building project. Just remember that the team here at Premier Homes are here to help answer any questions you may have.
If you would like to book a site inspection; visit us or call us today to discuss the details. If you already have one booked; make sure you say hi to Pete. He's a friendly guy who really knows his stuff.