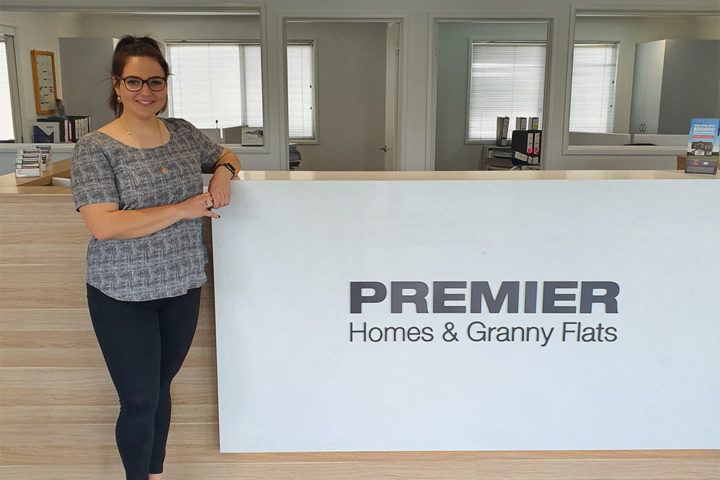 Meet Deona
17 Dec, 2019
Premier Homes and Granny Flats would like to officially welcome the newest member of our team, Deona.
Deona is our new receptionist. She has proven herself to be a fast learner and has already become an exceptional part of the Premier Team.
When asked if she was enjoying her new job, Deona said that she is very much enjoying the different pace, the challenge that various aspects of her job entail and the opportunity to be an essential part of our team. Deona says that as a super organised person, she is already finding satisfaction in applying that to her work.
We are glad to see how well Deona has adapted to her new job here. Welcome to the Premier Family, Deona, we are thrilled to have you as part of our team!