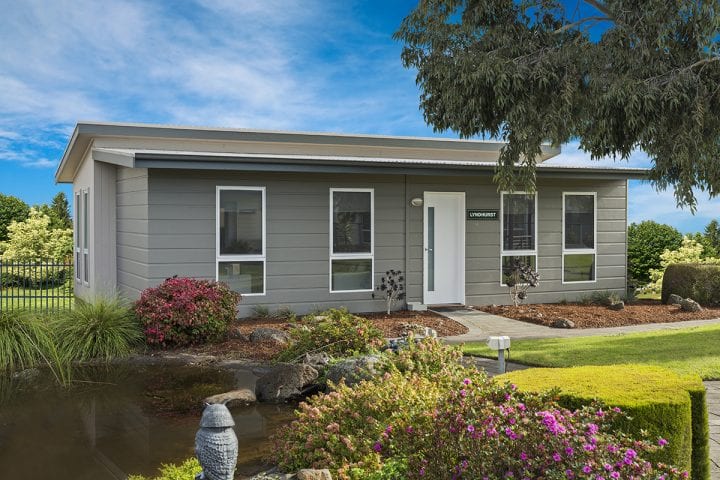 Lyndhurst Lilypond Flat Will Have You Leaping
19 Jun, 2018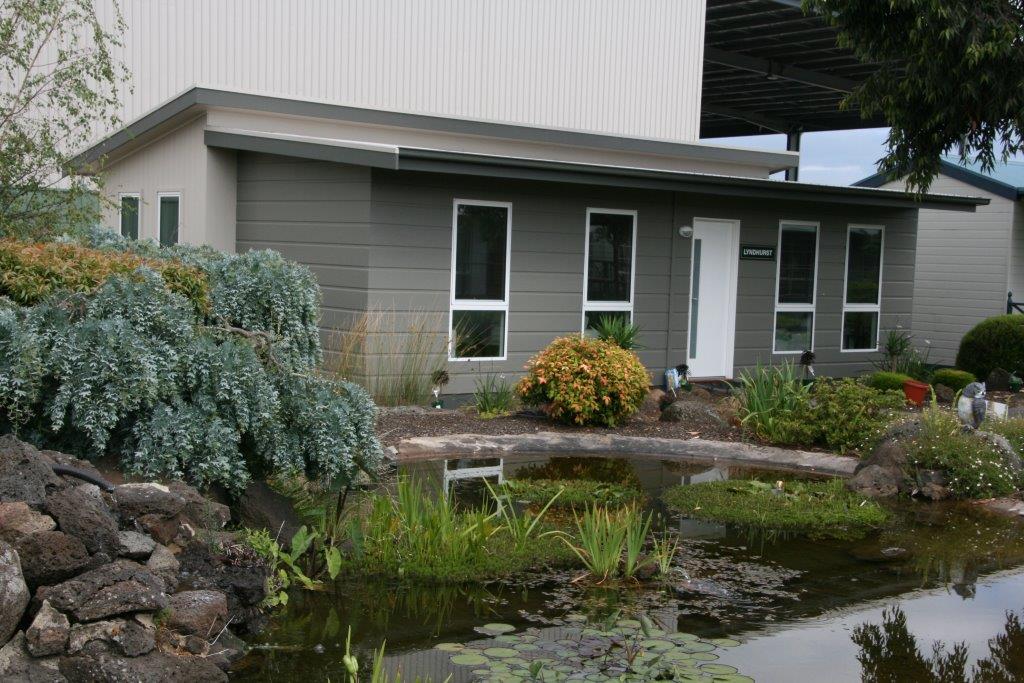 Granny flats have, for years, been useful and practical additions to properties, allowing families and communities to stay together. With Premier Homes, they can be more than just this necessary extra space; we can help you build the ideal granny flat feature.
This Lyndhurst granny flat holds its own on a property. Indeed, it is a granny flat feature to be proud of. It has a unique, asymmetric design, making it as eye-catching and architecturally fascinating like the main house. It has been designed to compliment its surroundings; the neutral grey colour palette bringing out the greenery around the pond.
Inside the granny flat feature, all guests will be dazzled by the striking modern furniture. The kitchen is unquestionably the standout room in this Lyndhurst retreat. The muted grey floors and white cabinets contrast; making the granny flat feature appear bigger, as transitioning from a darker palette to a crisp, light shade creates the illusion of more space. When people think of granny flats, they often imagine cramped, constricting rooms unfit for guests. This kitchen defies that stereotype entirely, its countertops wide enough for platters or a breakfast bar.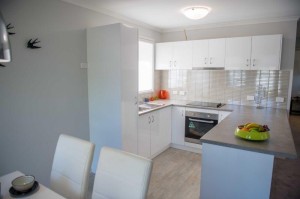 The adjoining dining area features glorious white chairs and a white dining table. The use of large windows on numerous sides of the granny flat allow natural light to flow into the space at all times of day, so residents can watch the sunset from the comfort of this table, enjoying a bowl of cornflakes and hot cup of tea. The view of the pond further brings elements of nature into the flat, providing its residents with both comfort and excitement.
At Premier Homes and Granny Flats, our designs are both individualized and innovative. For more details, contact us today, or come visit us at our Display Village in Bayswater North.