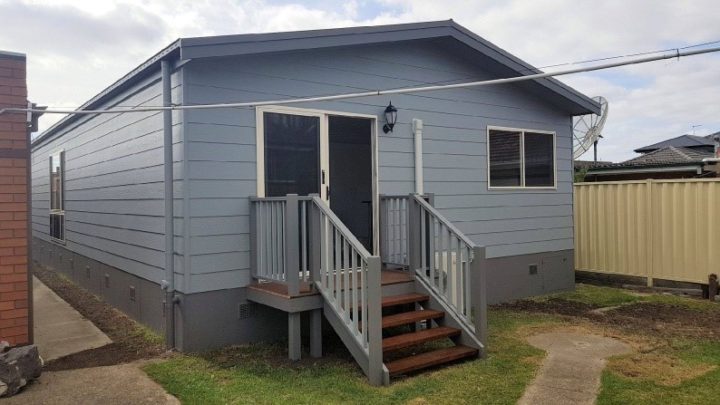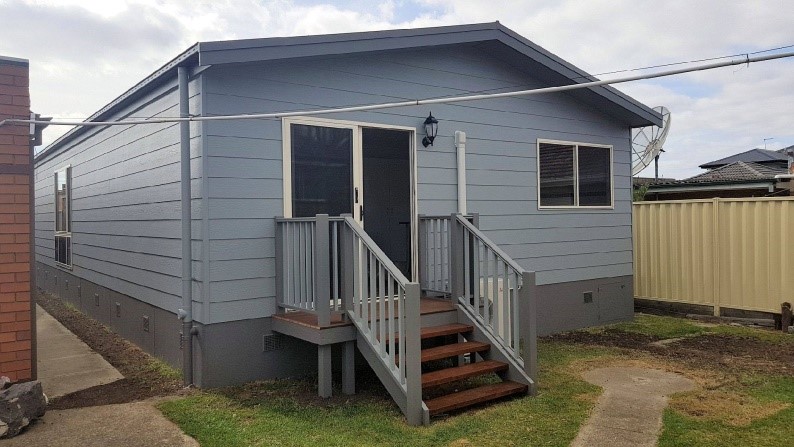 Lalor Granny Flat
4 Jun, 2018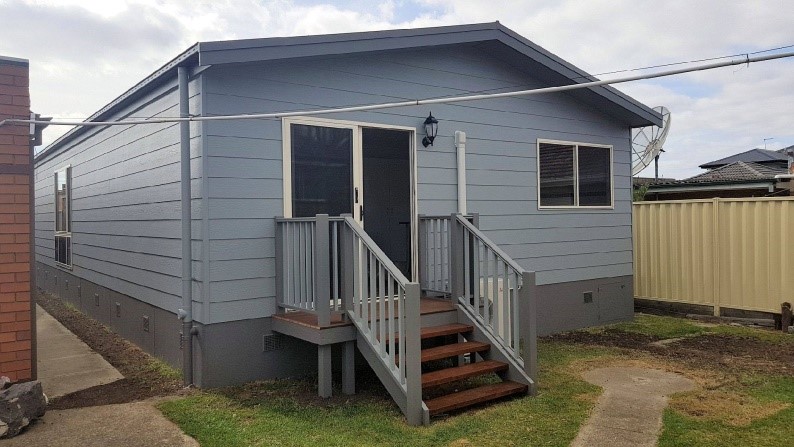 Lalor Granny Flat with Room to Move
There's so much room to move in this Lalor granny flat – it really is more like a standard house!
But what makes the Lalor granny flat feel so roomy?
There are a number of reasons. The kitchen is large, with an abundance of storage and bench space, as well as stainless steel appliances. We love the dark contrasting bench tops and the accent tile, as well as the double pantry. In fact, the hostess style kitchen in this Lalor granny flat is bigger than a lot of kitchens in full-sized homes!
The choice of white cabinets with dark contrast has been continued into the bathroom, which has more storage than many typical bathrooms.
The bedrooms and bathroom all open from the central living area. One of the key features in this Lalor granny flat is the size of the windows, all of which let the natural light flood in.
The bright, open interior adds to the expansive feel, as do the light colours and neutral palette. Light paintwork is a great way to open up the spaces, and the owners have made clever use of light colours throughout – from kitchen cabinets, to the bathroom and walls.
To create a sense of balance, they chose grey carpet for the living areas and bedrooms, and opted for a warm, timber-look floor in the kitchen and bathroom.
One of the best ways to create a sense of space in smaller homes is to ensure that there is very little clutter, and the amount of storage integrated into various rooms in this Lalor granny flat will help the owners keep things looking clean and uncluttered.
We also love the exterior of this wonderful new home – it is following current colour trends, with a palette of greys with wood features. It is a perfect extension of the stunning interior palette.
At Premier Homes and Granny Flats, we have mastered the art of making spaces feel generous! With a variety of plans available, and a wide range of colours and selections, you are sure to find something you love.
Feel free to contact us to have a chat about your needs, or pay us a visit at our Display Village in Bayswater North. Follow us on Facebook and Instagram to keep up to date with all of our granny flat news!