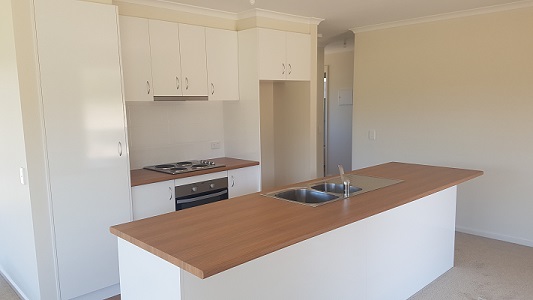 Kyneton Modern Granny Flat Design with a Dream Kitchen
12 Apr, 2017
The kitchen is the heart of the home, and we know you'll agree that this recent Kyneton granny flat construction includes a dream kitchen.  Downsizing space doesn't mean having to downsize in style, and this is proof!  This stunning modern granny flat design offers great contemporary elements that your family will love.
This home encompasses all the aspects that Victorians appreciate when it comes to modern granny flat design.
The kitchen is the hero of the home for this Kyneton granny flat.  With timber look benchtops, a generous island bench, stainless steel appliances, chrome fittings and white cabinets – this kitchen is everything a modern kitchen design should be.
And these selections are carried through into the bathroom, giving the home a good sense of flow and consistency.  The colours chosen also increase the sense of space in all the rooms!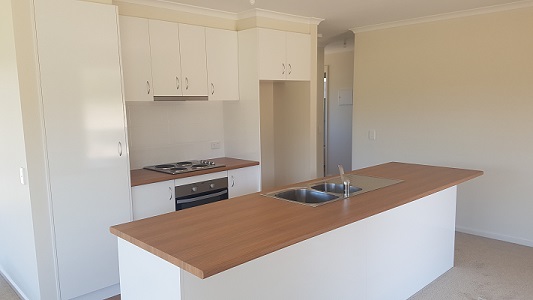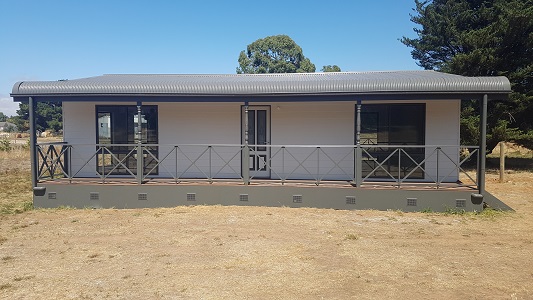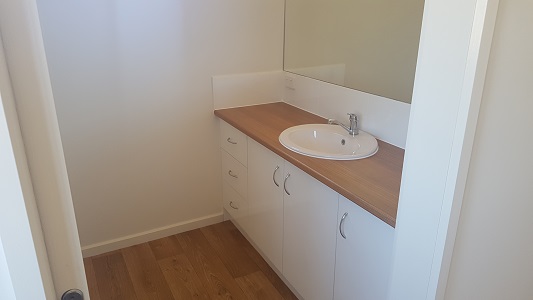 Modern timber look flooring to the wet areas and crisp light-toned carpet both help to create a beautiful canvas – one the new owners are extremely happy with.  They can now add design elements and flair to the home and make it their own.
The exterior colours and façade selections for this modern granny flat design are some of our favourites.  Soft grey tones and rich, dark blues make for a lovely aesthetic.
At Premier Homes, we're passionate about helping people choose their perfect home selections. With a team of design experts, we can help with everything from choosing exterior and interior colour palettes, fittings and fixtures, appliances and flooring.  We can also help with individual elements such as doors, window coverings and light fittings!
If you're looking for a modern granny flat design, give us a call or visit us at our display centre in Bayswater North.  We're looking forward to helping you create the granny flat of your dreams!