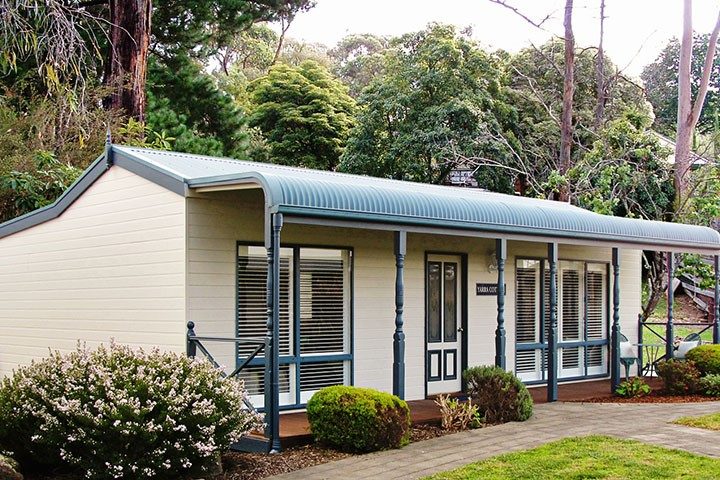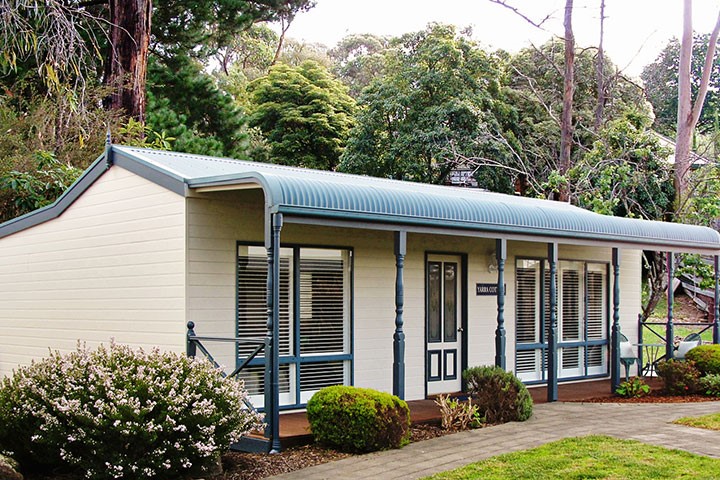 Jindivick Granny Flat – A Splash of Colour
8 Sep, 2017
Who says Granny Flats need to be plain and simple? This Jindivick Granny Flat takes 'fun' to a whole new level with its colourful interior and exterior!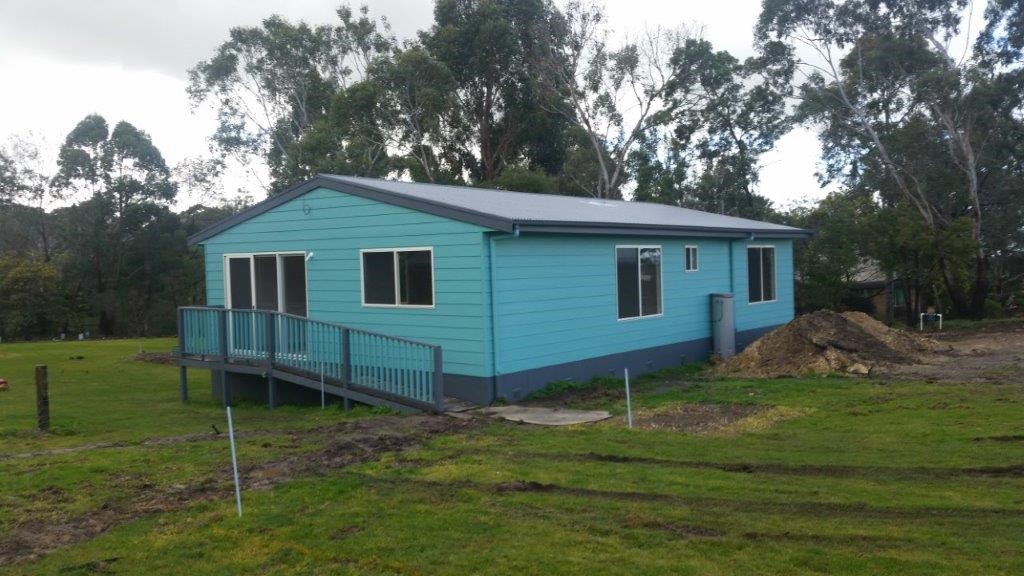 Colours are very important. They can create an atmosphere in any room, and with a simple splash of blue, the atmosphere can change drastically!
The bold, vibrant blue of the exterior of this Jindivick Granny Flat gives a gorgeous contrast to its outdoor surroundings. With plenty of windows and a great view, this colourful home makes for a fantastic and livable space.  The Granny Flat feels inviting, happy and spacious all from an energetic colour.
Once inside, the dark blue benchtop catches the eye immediately. With the cupboards and pantry colour white, it makes the benchtop stand out dramatically and gives the home a fresh, fun feel.  The contrasting colours of the kitchen along with the subtle blue on the walls, creates a warm, happy atmosphere.
According to some studies, colours can change how you physically feel in a space – warm colours like oranges and yellows can make a person hungry, for example. So a bold choice for a kitchen is a great way to get your appetite going!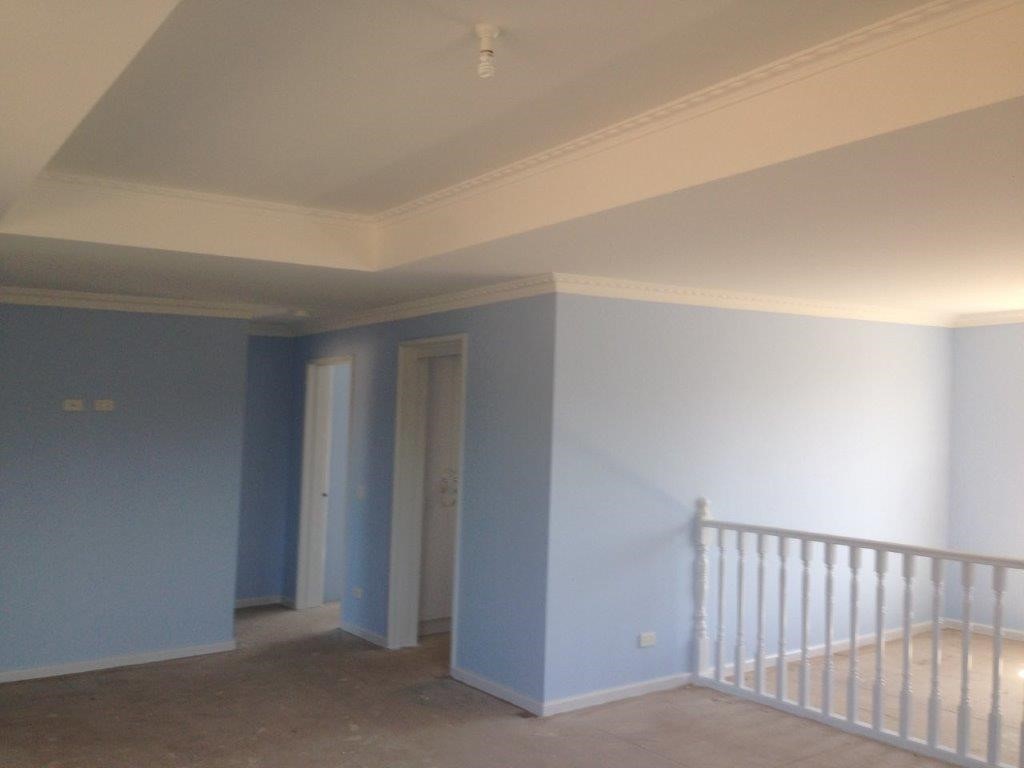 The main walls of this Jindivick Granny Flat are a pastel sky blue, which offers a unique and exciting contrast to the exterior. The subtle light blue creates an open space without having to be void of colour.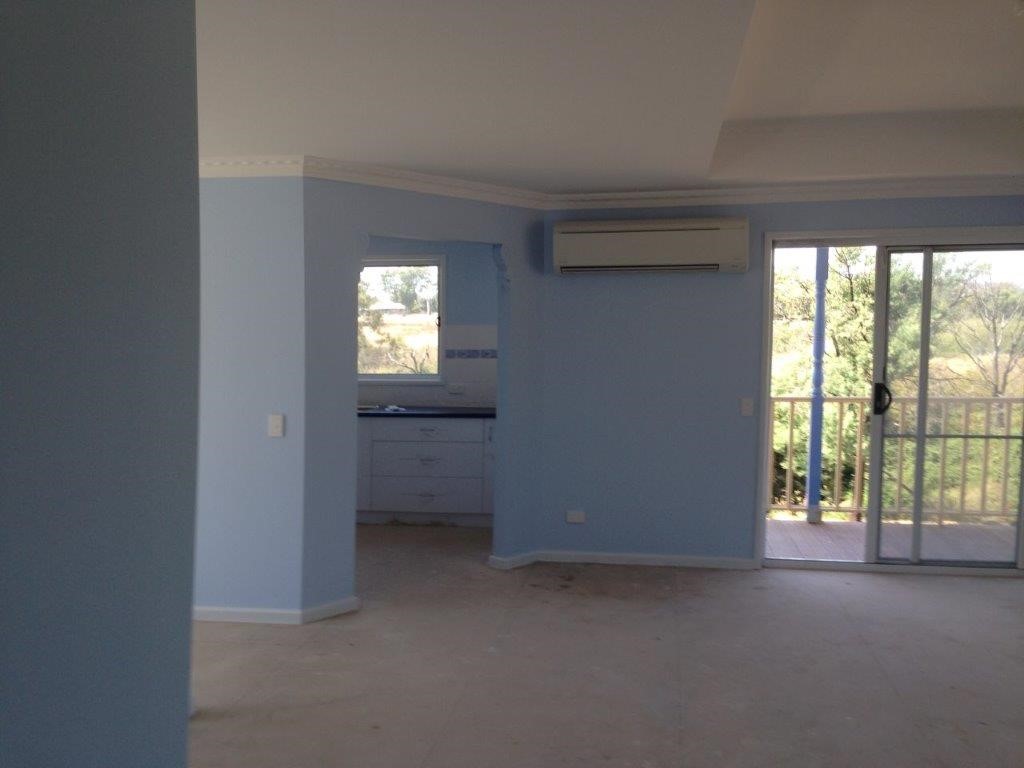 The blue theme creates a friendly summer-house vibe and makes the Granny Flat feel spacious and airy without needing to be physically vast.
This Jindivick Granny Flat is the perfect example of a Granny Flat with a summer colour scheme. For more inspiration and ideas for your Granny Flat, take a look at our other articles including Winter Colour Trends and Feature Wall For Granny Flats.
If you would like to find out more, contact Premier Homes and Granny Flats today, or visit us at our Display Village in Bayswater North.