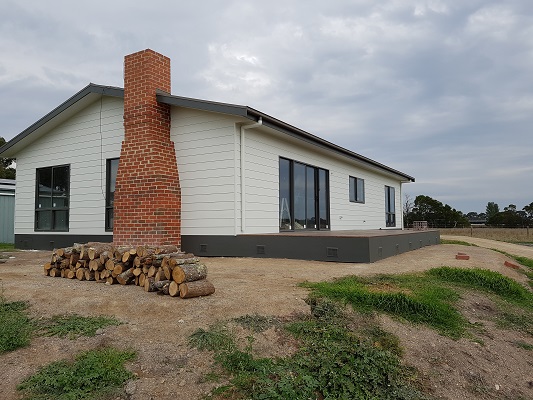 Iona Granny Flat – A Cosy Fireplace for the Coming Winter
29 May, 2017
It's certainly getting chilly in Victoria now – the days as well as the nights. The owners of this Iona Granny Flat certainly have the right idea!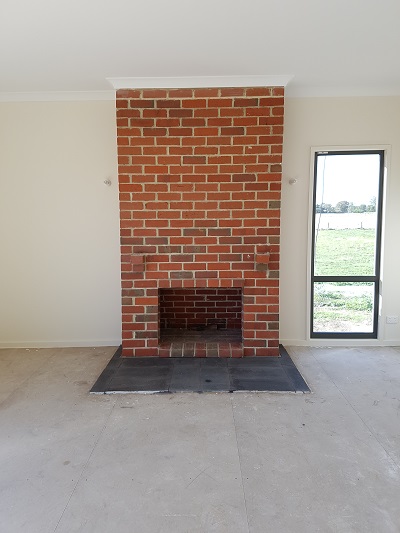 As we all know, a drop in temperature means the time has come to Winter-proof our homes.  That means different things for many people. Some of us will add extra window treatments, break the blankets out of storage or, like this Iona Granny Flat, get a crackling fire going.
Modern Granny Flats don't need to be cold!  A fireplace is a fantastic addition for anyone who wants to bring that touch of cosy warmth to wintery nights.
Iona is a rural area in Victoria's South East, so temperatures can get even a little colder than the norm!  The clever owners of this spacious Iona Granny Flat also chose to make the fireplace a feature, letting the bricks be the hero in an otherwise neutral room – a great combination of function and aesthetics!
With lots of large windows to take advantage of natural light, you can see how bright and airy the Iona Granny Flat is – and adding a fireplace adds the abundance of warmth that can be lost with large, bare windows.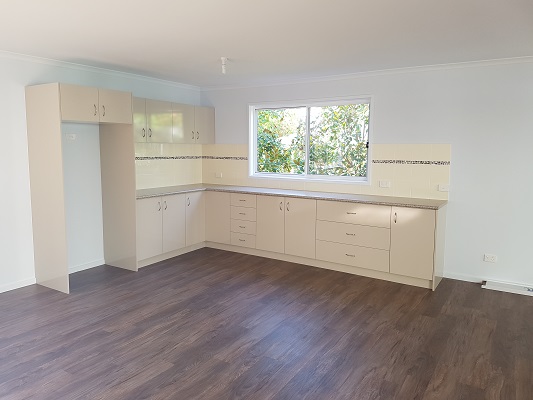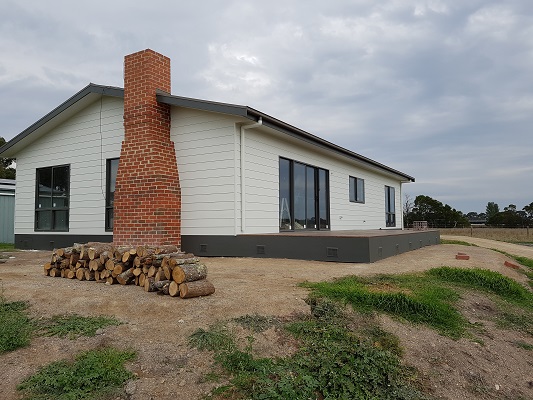 We also love a great kitchen, and the kitchen in this Iona Granny Flat is no exception!  Open plan, loads of bench and cupboard space, this kitchen has beautiful neutral tones with a touch of stone in the feature tiles.
Are you looking at building a Granny Flat, and want to go that extra step to create a cosy space that makes you crave Victorian Winters?  Premier Homes and Granny Flats have a Customer Service team on hand to help you do just that!
Contact Premier Homes and Granny Flats, or visit our Display Village in Bayswater North, and have a chat with us about all the wonderful things you can do to create your own cosy Granny Flat!