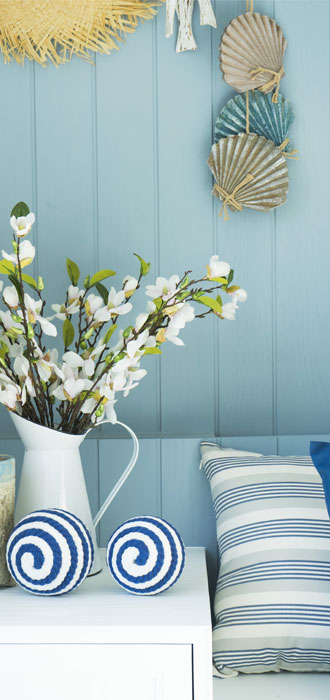 Interior Design For Your Granny Flat-Volume XI: Coastal Style
9 Apr, 2018
Do you live on the coast? Or do you want to feel like you are on the coast or a beach house? Then the coastal style is the right type of interior design for your granny flat.
While most people associate the coastal style with the beach, there are many different interpretations depending on location. However, coastal style interior design is more about creating a relaxed atmosphere than bringing the beach into the home.
To create the relaxed atmosphere of the coast in your granny flat, there are specific features to incorporate into the interior design. These features include but are not limited to:
Ocean hues
Beachy accessories
Timber
Natural fibres
Ocean hues:
Choosing the right colour palette is important when evoking a coastal vibe. With coastal style interior design, white is the key colour, accompanied by ocean hues. By ocean hues, this means blues, greens and even greys. This palette works well as the white can remind you of sand at the beach, while the blues, greens and greys can be associated with the ocean.
Beachy accessories:
While the coastal style is more about creating a relaxed atmosphere than bringing the beach into the home, that doesn't mean that beachy accessories are banned altogether. To evoke the coastal vibe, beachy accessories such as shells, sea glass, an old oar or a ship's steering wheel are perfect for adding colour and character. Whether these accessories come from the beach or are bought from a store doesn't matter but what does matter is that restraint is used with these accessories, subtle is key to evoking a coastal vibe.
Timber:
While timber can work well with almost any type of interior design, with the coastal style weathered, stained or lightly coloured timber works best. This timber can be incorporated in almost anything from ceiling beams to floors and furniture. Incorporating weathered, stained or lightly coloured timber in furniture is the best way to go as it can be placed in any room of the granny flat, and can help break up the ocean hue colour palette.
Natural fibres:
Natural fibres are another way of creating a relaxed atmosphere and can bring warmth and texture to a coastal style granny flat. The ideal natural fibres to incorporate are sea grass, straw and rope. Natural fibres can be incorporated through wallpaper, and woven carpets and wall coverings.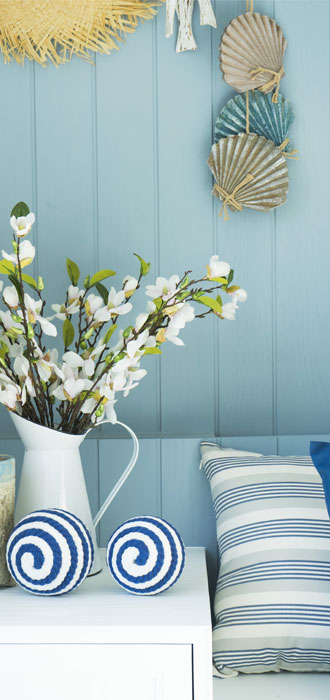 So there you have it, now you know the key features to include when designing and decorating your granny flat to be a coastal heaven or beach house. If the coastal style isn't for you, then stay tuned for the next blog post on French country style interior design for your granny flat.
Contact Premier Homes and Granny Flats today for an obligation-free consultation, or visit our display centre at Bayswater North to find out more.